I'm excited to share a bit more about my pregnancy beauty & style.
My wife Rachel and I have 3 children. Rachel carried our twin boys Jesse and Jack born in 2017, and I carried our daughter Ari born in 2018.
What's interesting about our motherhood experiences is that we really shared in both of them together because they were so close in time. That being said, no two pregnancies and experiences are the same! Today I'm sharing a look back at my pregnancy journey as well as my style and beauty advice on what worked for me.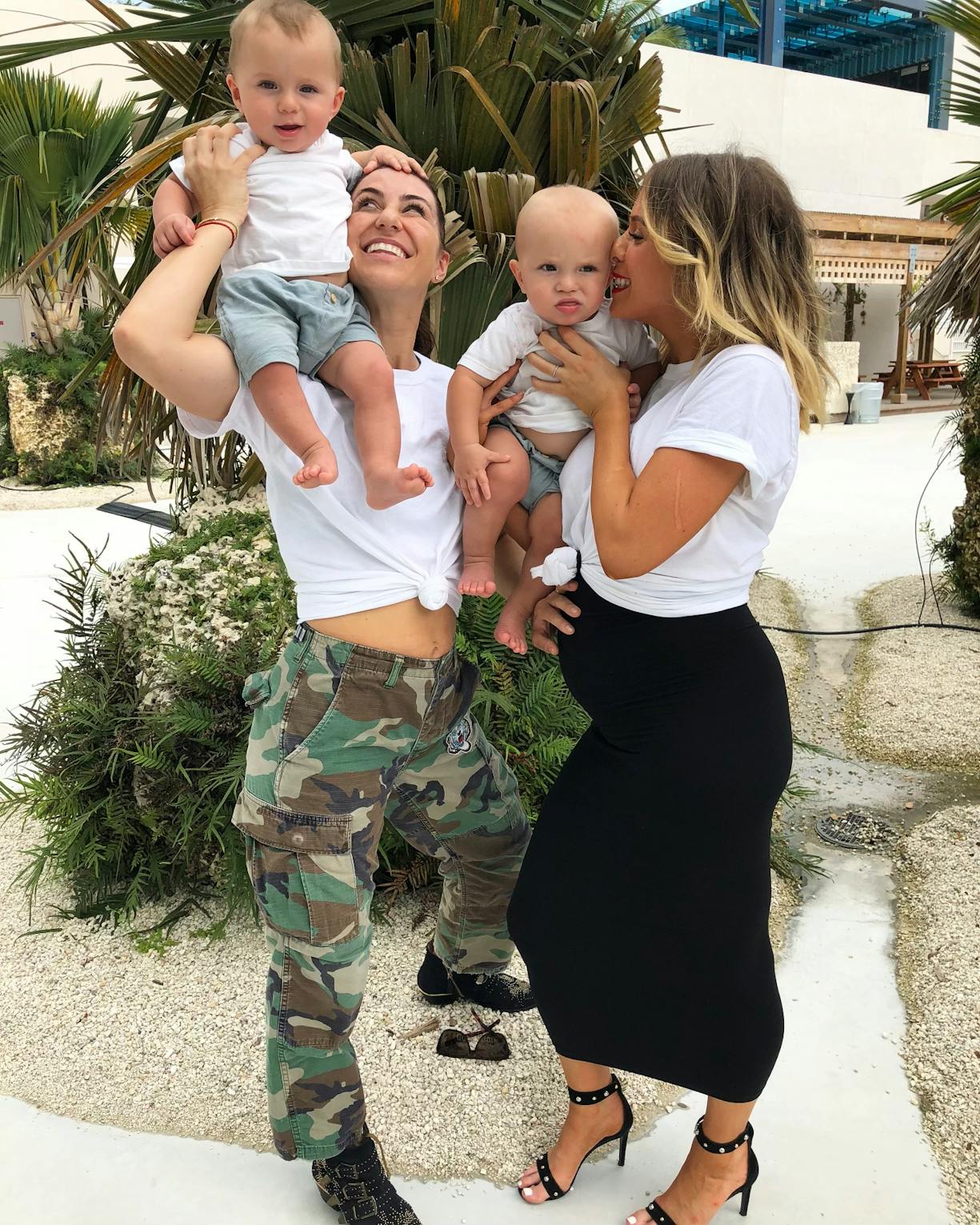 STYLE:
For the most part, I felt comfortable in my body during pregnancy. I found a look and style that worked for me and my lifestyle, and really embraced it. I had a uniform (surprise, IYKYK), and I rotated my pieces so I always felt fresh. I LIVED in Men's Hanes t-shirts, and Wolford Skirts. I accessorized with bracelets, sunglasses and earrings from @6bygeebeauty.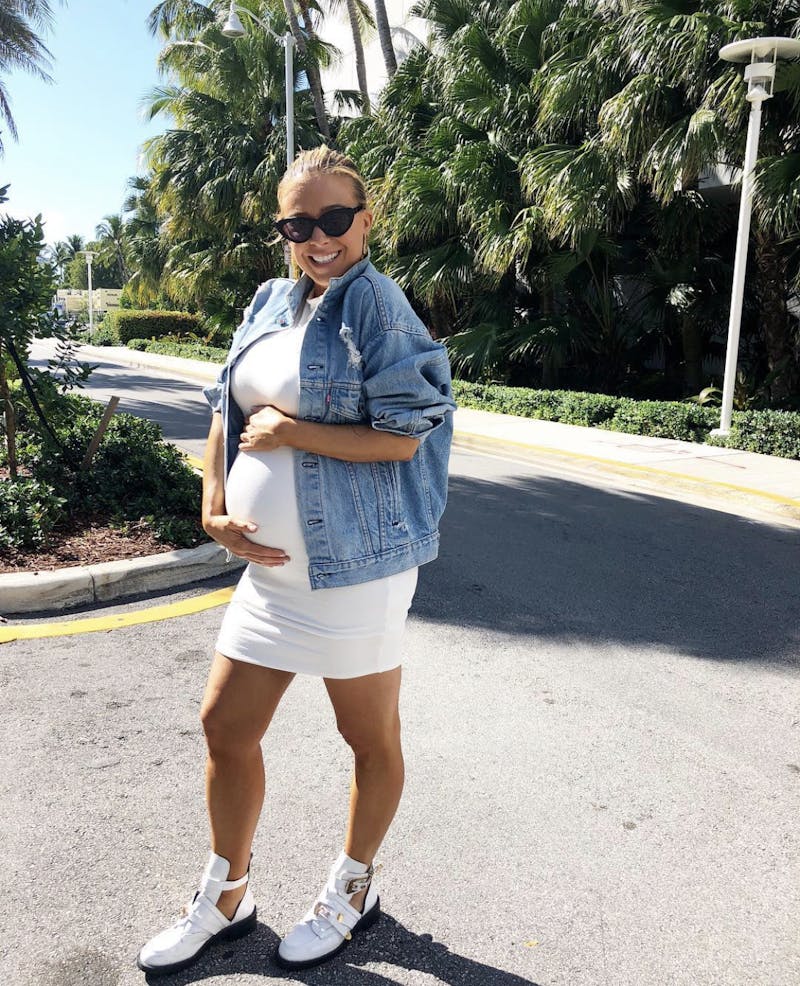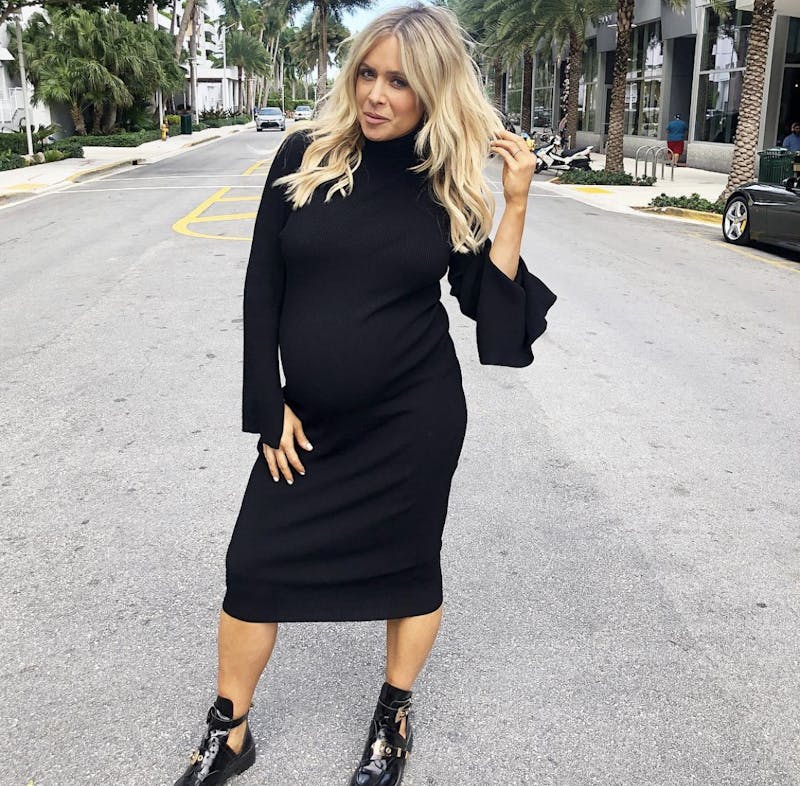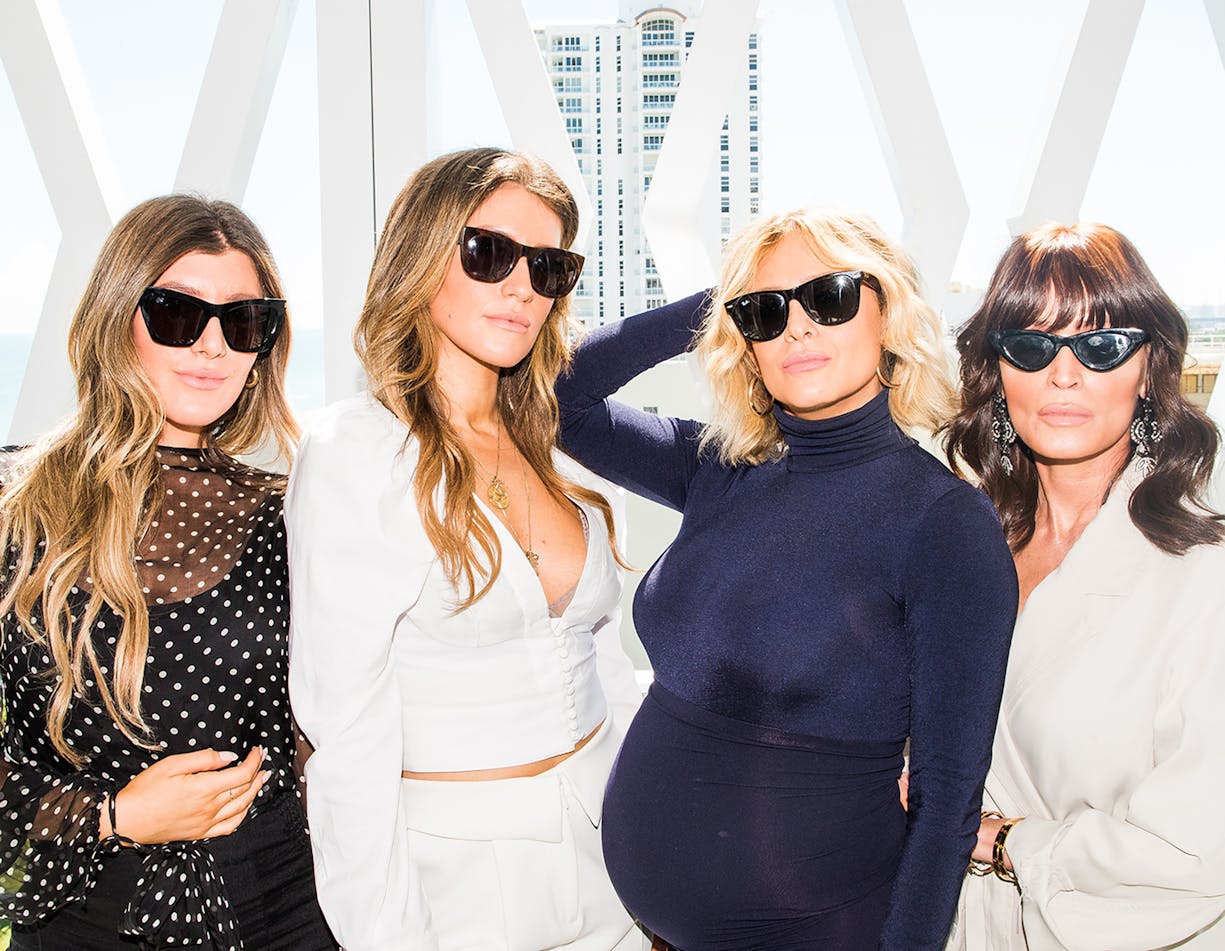 One of my most favorite parts of pregnancy was my style. I invested in a few wash-well, stretchy pieces that I knew I could really maximize with different accessories." - Natalie Gee
SKIN:
As an adult, I always had pretty good skin, but pregnancy skin was a whole different story! For the first time ever, I experienced Rosacea, highly sensitive skin, reacting to everything. Here's what I did. I committed to monthly facials, I mean Hello Relaxation! I needed the facials to decompress as well as soothe and treat my skin. I would get The Naturally Gorgeous Facial and they really really helped.
We focused on masks to soothe, gentle massage, and extractions when needed. Of course, Oxygen really helped my skin too. I used Agent Nateur Holi Oil, along with SkinCeuticals CE Ferulic, and Phyto Corrective Gel. I loved the Joanna Vargas Sheet Masks, I found them incredibly cooling on my heated skin. I was so into body oils and creams too. I used Barbara Sturm Super Anti Aging-Body Cream, and Dr. Sebagh High Maintenance Hand Cream was on my hospital nightstand!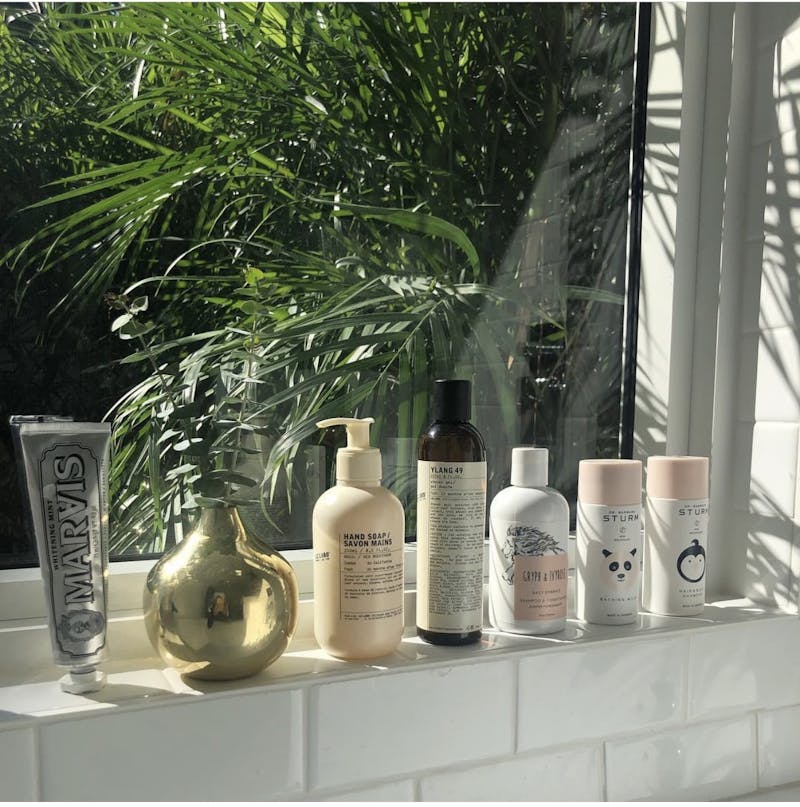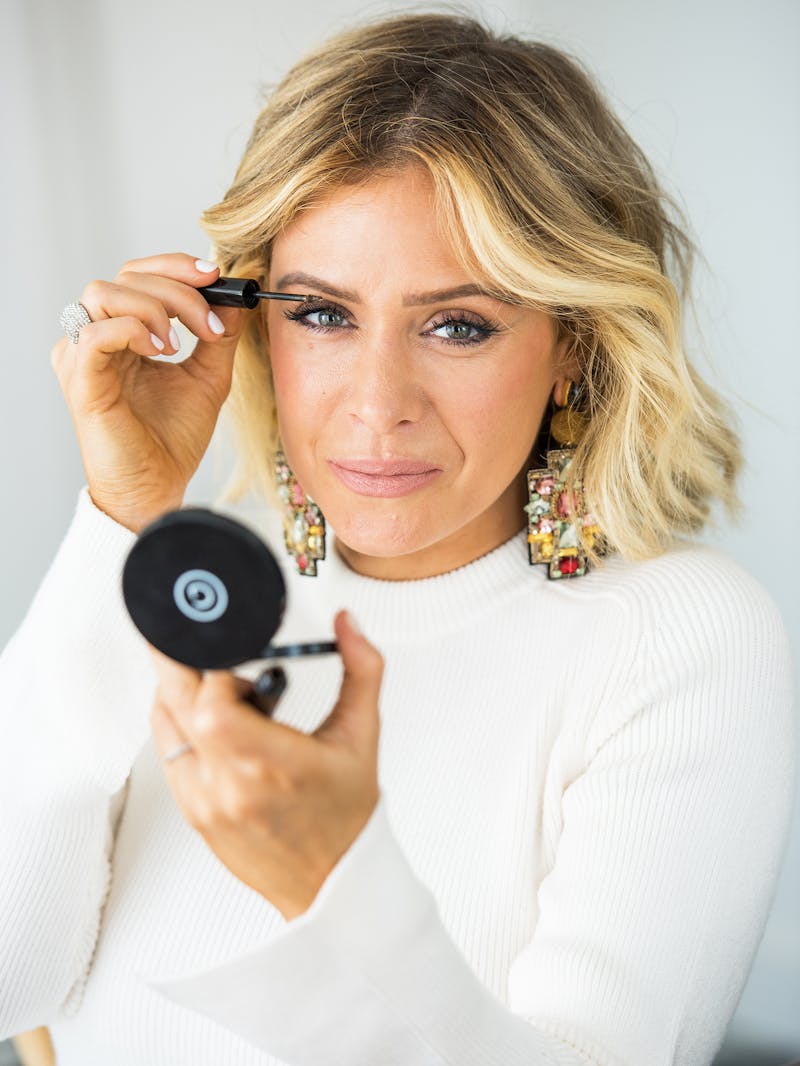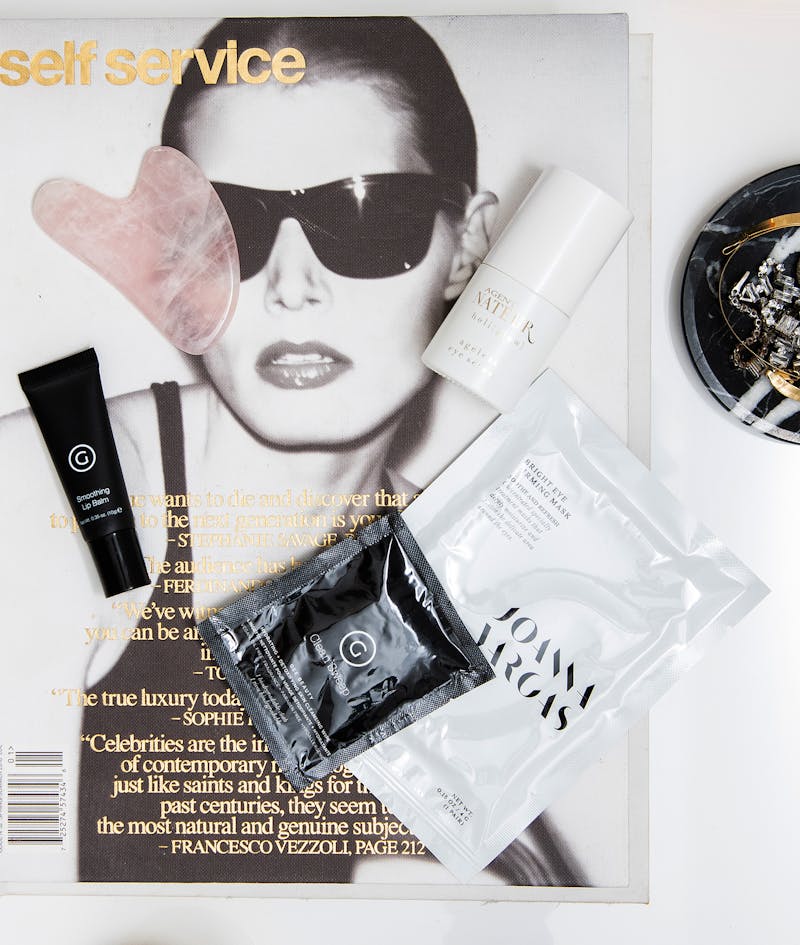 MAKEUP:
I kept my makeup totally uniform too, and did the same look almost daily. For me, routine and uniform are very empowering so I kept my makeup fresh and polished. If I did want something new, I applied a lip. Bright Red or Pink, I was feeling pink haha! I LOVED @geebeauty Prime Skin, Multi Foundation Sticks, I used Blushbeam Color Stick, Noir Eyeliner, and A Gee Thing with Lady Godiva. My bright pops of Red was always Infrared or Hello Gorgeous.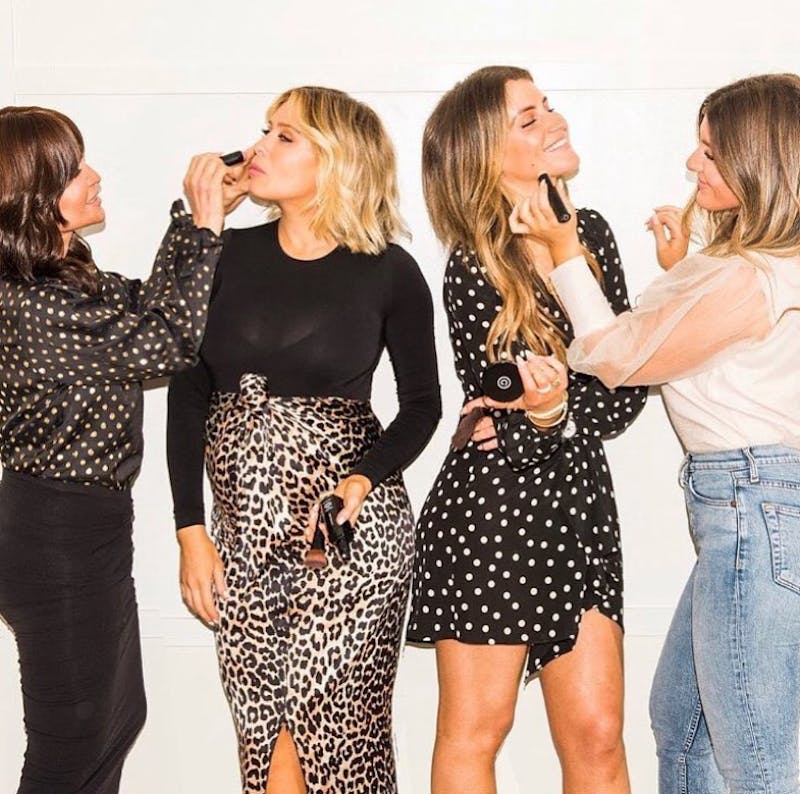 SIGN UP FOR FREE TO CONTINUE READING
Get free access to our Beauty Edit and emails with exclusive content