Sharing more of our family life today in celebration of Pride Month.
Pride for us is a way of life really, it's being proud of who we are, the family we've created, and the way that both Rachel and I were raised.
We are sharing more of our modern, women-led Gee-Robinson family life today. We know not everyone has this blessing of opportunity, support and acceptance. We stand in support with our LGBTQIA community always. We hope our story helps inspire, uplift and spread love and awareness.
Pride means recognizing all those who have come before us and paved the way, we hope to continue to pass the baton onto the next generation of activist by simply living our best lives." - Rachel Robinson
Our family life together feels very natural. What some might find as revolutionary as two moms with three kids feels meant to be every single day. We always focus on staying so thankful and grateful for everyday. Having three kids under 5 is the greatest blessing. - Rachel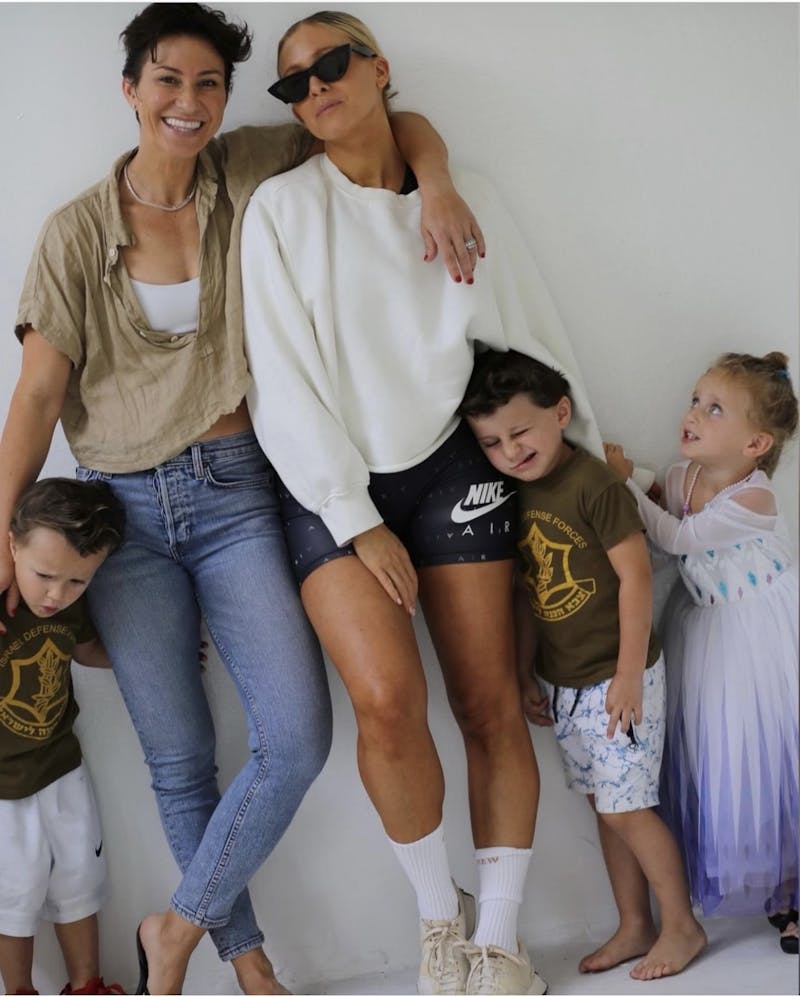 Being Out & About
Because Rachel and I are fortunate enough to have a presence and strong voices, it's important to us to lead by example to our kids and community about the things we are passionate about. Jamie's Rescue - Rachel's mother's non-profit dog rescue - is a cause close to our family's heart and something the kids have participated in since they were born. Teaching our kids the importance of helping any creature less fortunate is something I'm so happy they are learning from such a young age.
Rachel's own commitment to helping everyone feel their best, to take care of themselves and be their best selves is also something that not only inspires me, but our kids as well. Watching them jump into her Rachel Fitness videos, understand that movement is fun, being active is a way of life - I love to see this!
Bath Time Essentials:
Bath-time is really a special time in our house in the early evenings. We really connect, laugh and talk, and get to hear about everyone's days at school. It's a break away from phones, iPads or technology. All 3 kids are together playing, overusing the body wash! They love the feeling of getting clean after the park. They each have their own fun towels, they love getting in their pajamas and cuddling.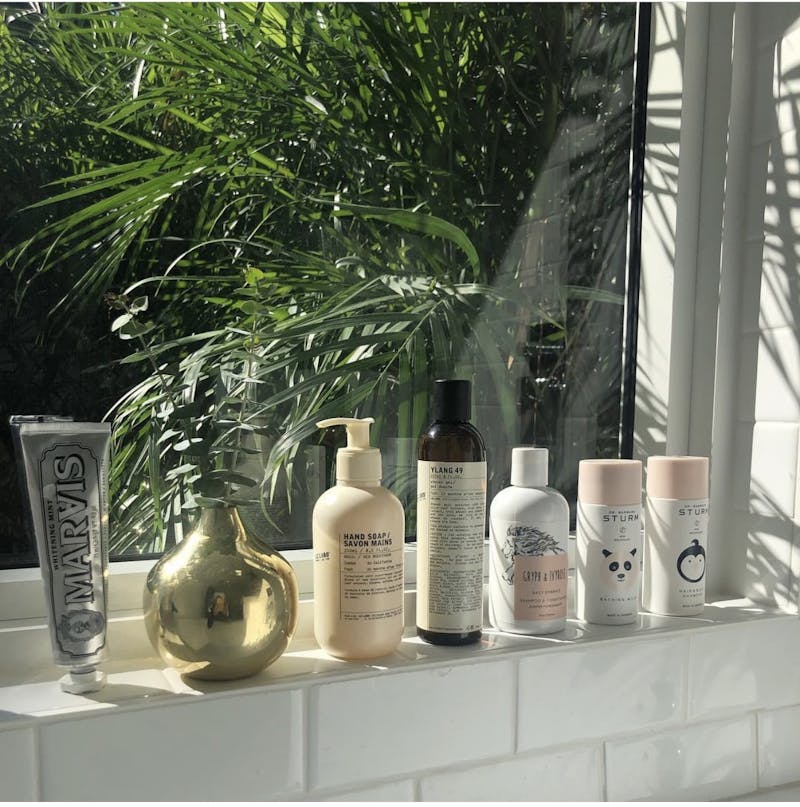 We're really just like any other family, I feel no different than anyone else - we love, we want to protect, nurture and grow. Our wish is for everyone to be able to feel an acceptance for whoever they want to be and love. Like all families, we're always learning, growing, and committed to evolving to our best selves - working hard and having fun. Hoping to be able to continue sharing our story and sharing hope for whomever might need it. Wishing everyone a happy Pride month xx
SIGN UP FOR FREE TO CONTINUE READING
Get free access to our Beauty Edit and emails with exclusive content