Just in time for the holidays, I'm sharing a family favorite recipe.
This is an incredible roast chicken recipe inspired by my mother Miriam's signature dishes.
No one makes roast chicken quite like Miriam - but I'm giving it a go - with a twist on a French ratatouille with added vegetables for a whole meal in one. It's warm, inviting, and not too fancy in that perfect way we all sit around the table this time of year.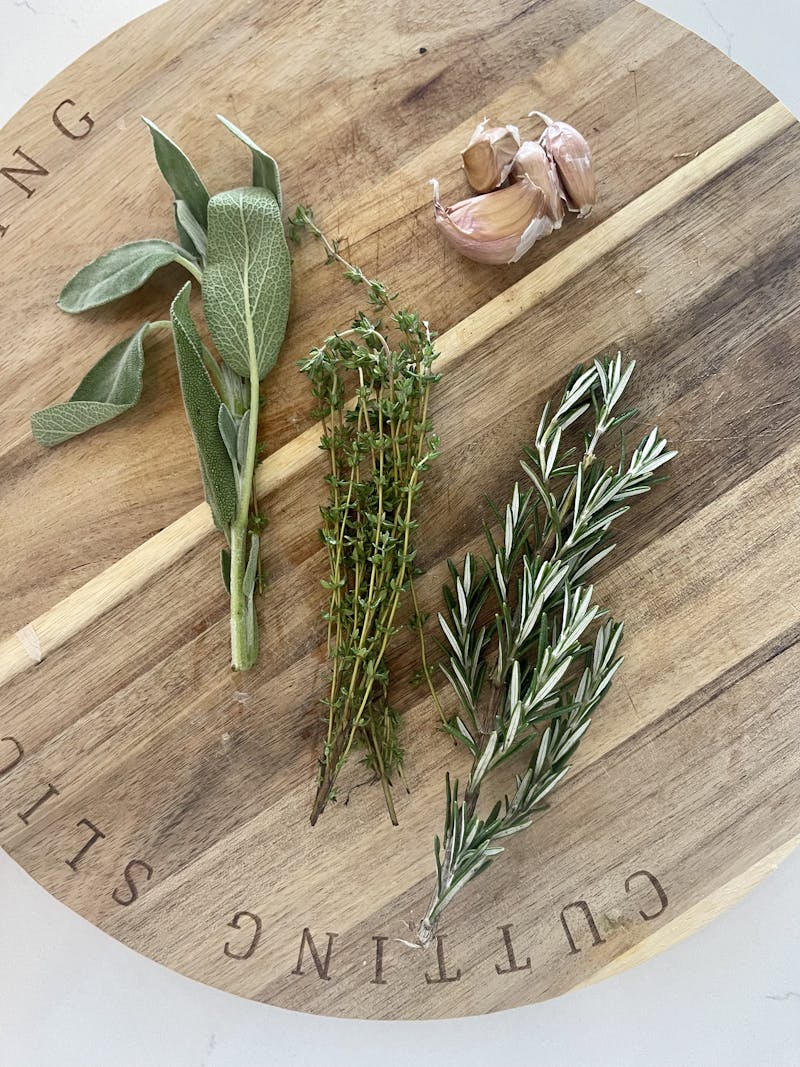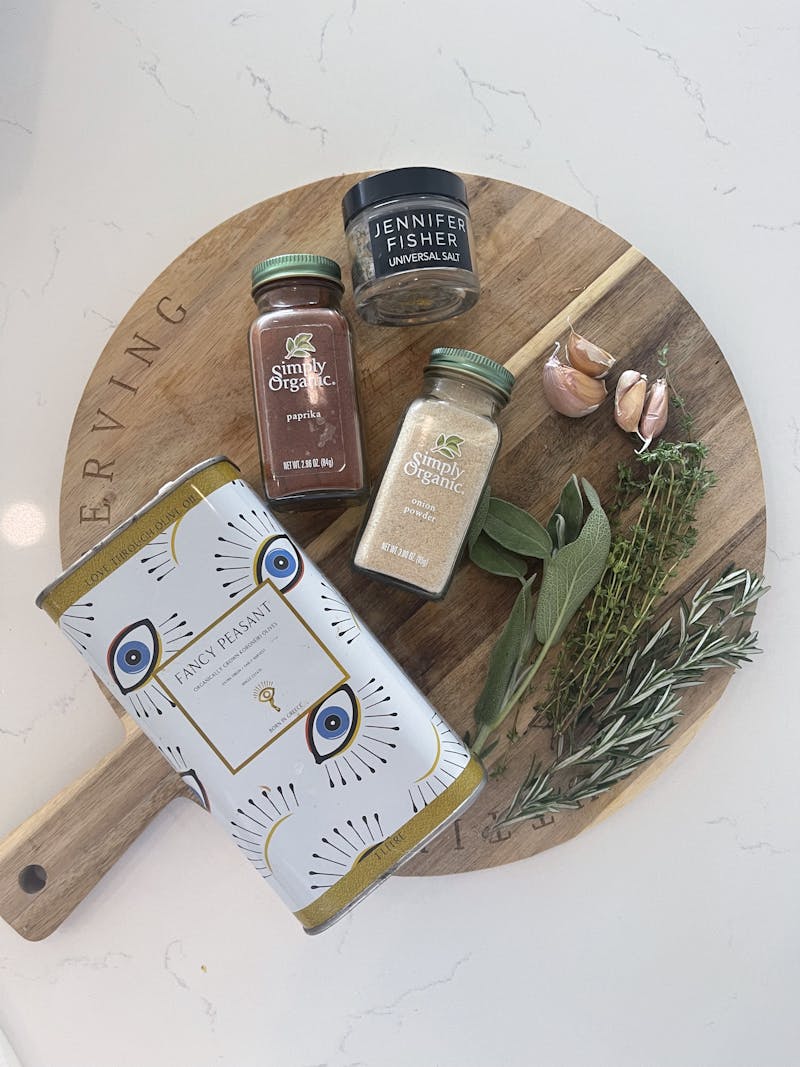 What You'll Need:
One chicken, cut up
2 large zucchinis
2 bunches of colorful cherry tomatoes
1 small diced butternut squash
Sliced white mushrooms
1 large white onion
3 tbsp olive oil
Fresh rosemary
Fresh sage
Fresh thyme
1 tsp garlic 
1 tsp paprika
1 tsp onion powder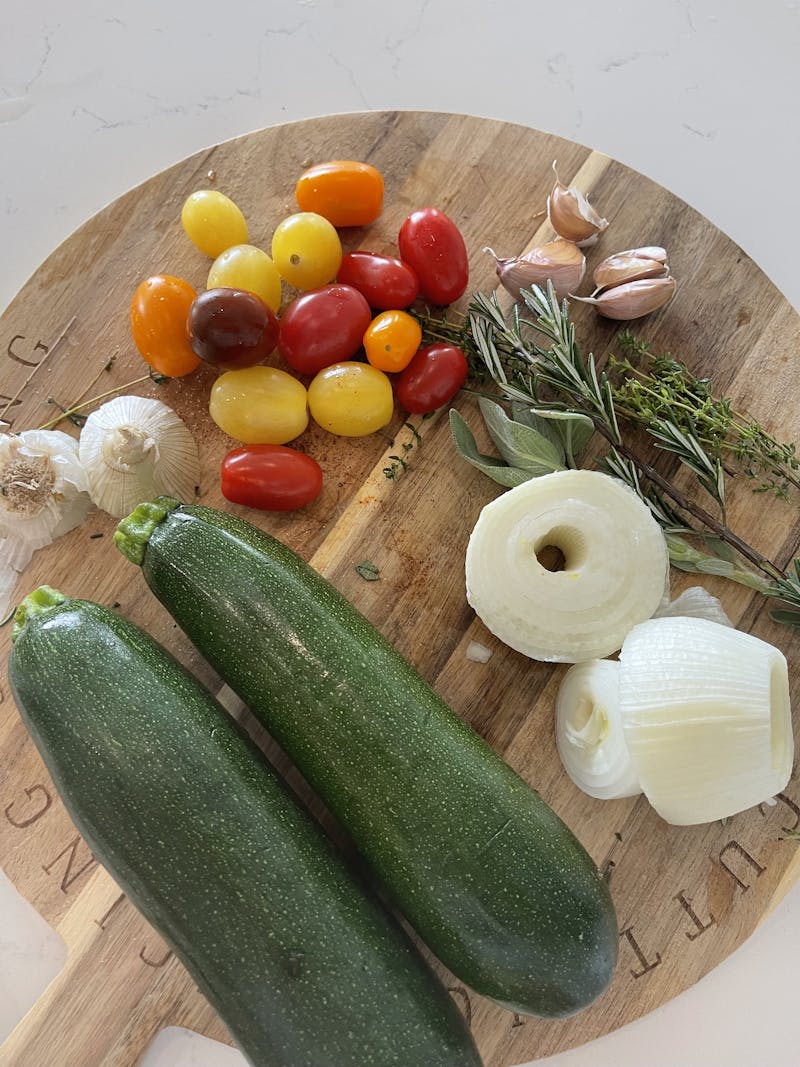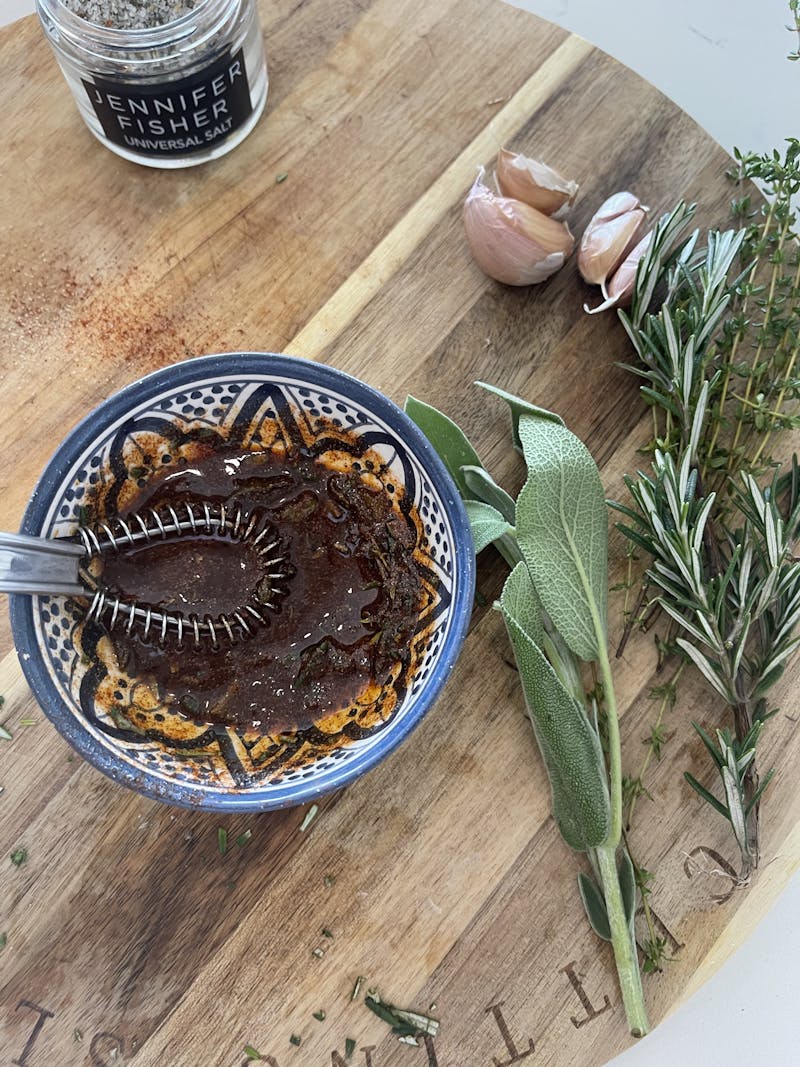 How-To:
Make the marinade for the chicken: in a small bowl, combine 3 tablespoons of olive oil with 1 teaspoon of paprika, 1 teaspoon of onion powder, 1 teaspoon of garlic and 1 tablespoon of chopped fresh herbs
Mix and create a paste, rub and massage into chicken
Bake the chicken for 30 min (depending on your oven, I covered it with tin foil and baked it at 400 degrees)
While the chicken begins to cook, sautee onions in olive oil and garlic until the onions become translucent 
Add chopped zucchini and squash and season with salt and pepper
Once it cooks down, add mushrooms and tomatoes and continue stirring for 10 minutes
Once the chicken has cooked for 30 minutes, add the ratatouille around the roast chicken
Return the chicken and ratatouille back to the oven and cook for another 25 min covered (or until cooked), then uncover and broil for 5 minutes for extra browning
The Gee Holiday Gift Shop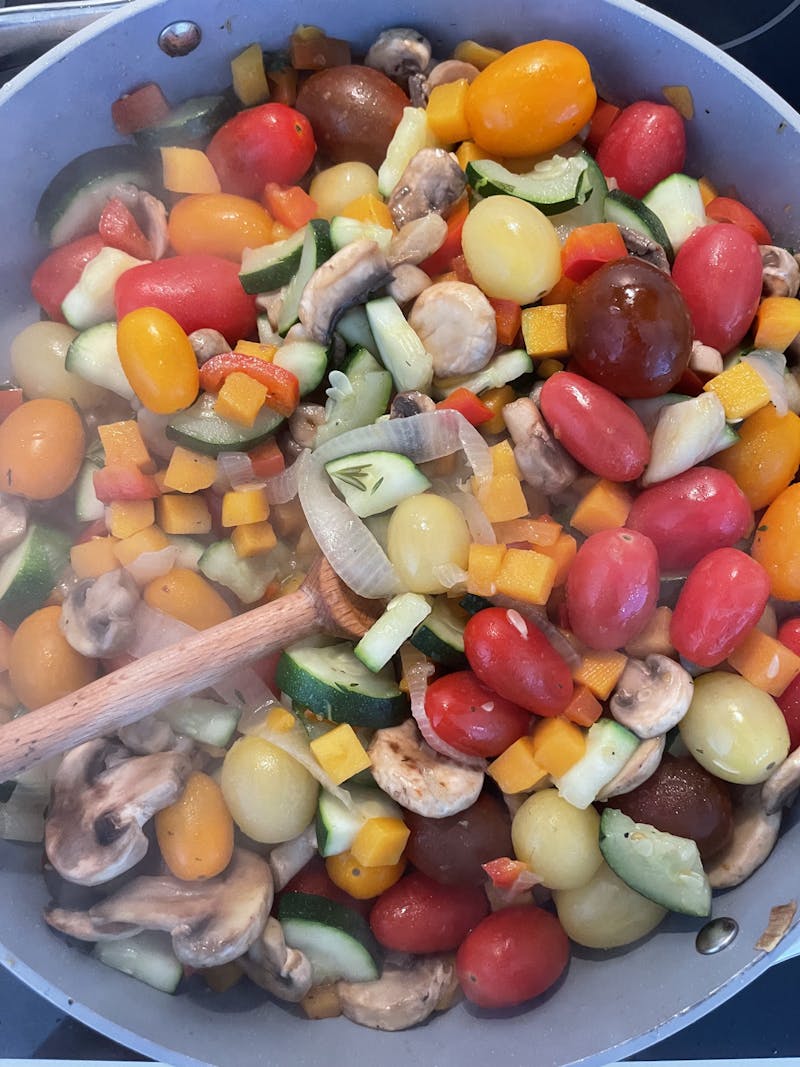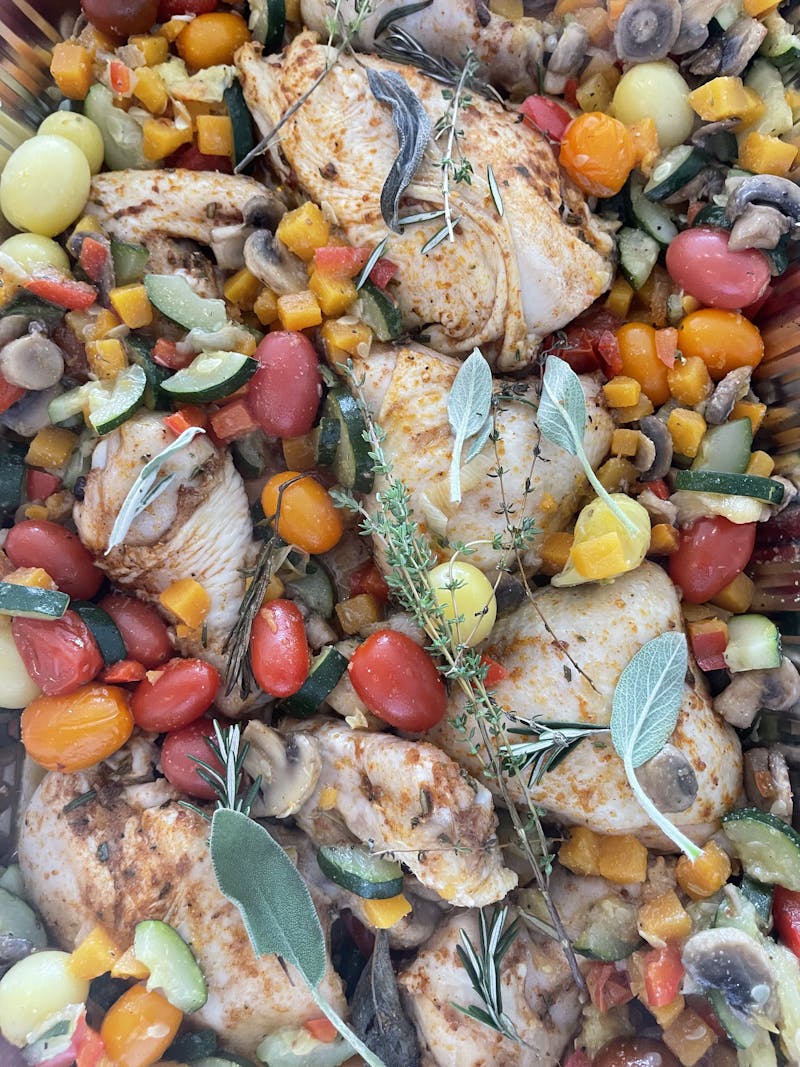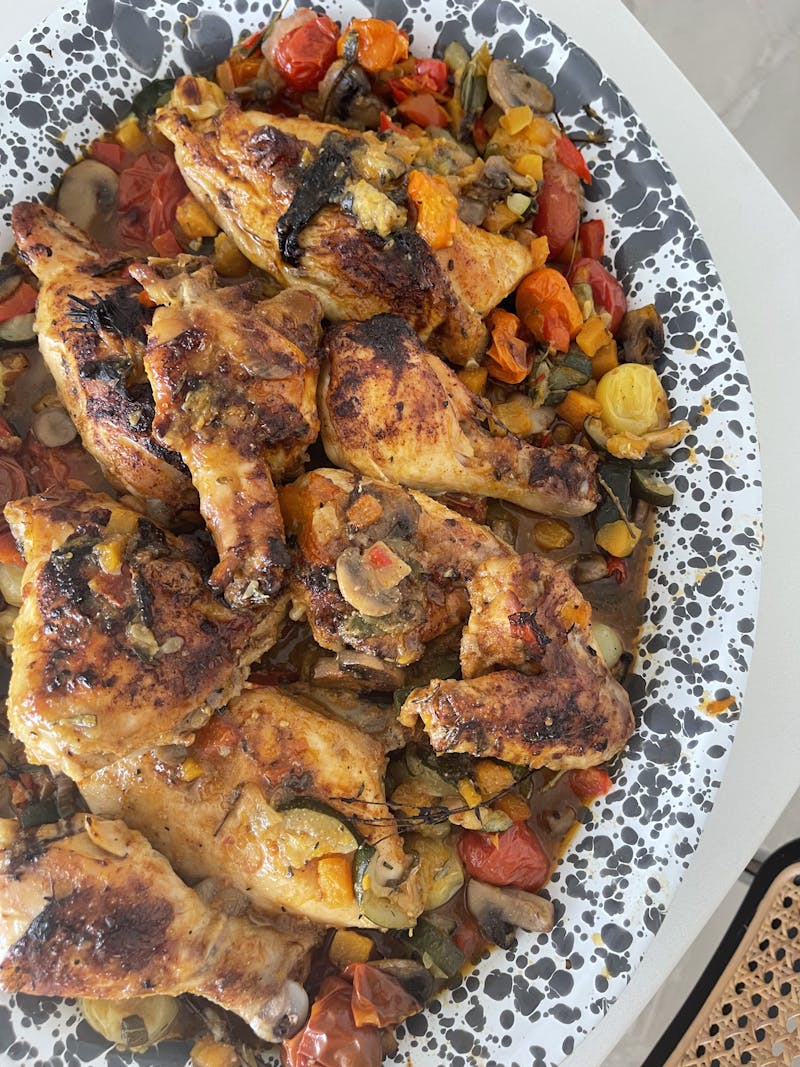 The #CeleneCuisine 2022 Holiday Playlist
Happy Holidays!
xx Celene
SIGN UP FOR FREE TO CONTINUE READING
Get free access to our Beauty Edit and emails with exclusive content