Celene Gee is back in the kitchen with an all-new #CeleneCuisine
Read & try the recipe for her Roasted Delicata & Acorn Squash-Cauliflower Soup paired with Citrus Watercress Salad. 
This time of year I start to crave more filling + hearty-like foods that still contain all the health + beauty-boosting benefits of our summer salads, super smoothies and heart-healthy fats. I love to make my favorite meals and snacks on repeat, and about 3 times I year I like to change it up, or rather my tastebuds shift ever-so-slightly and I want a new crunch, bite, texture or flavor.
A great meal is all about balance, so when the fall hits and flavors like cinnamon, cumin, curry and turmeric become more dominant, I still like to balance with the lightness of greens or citrus.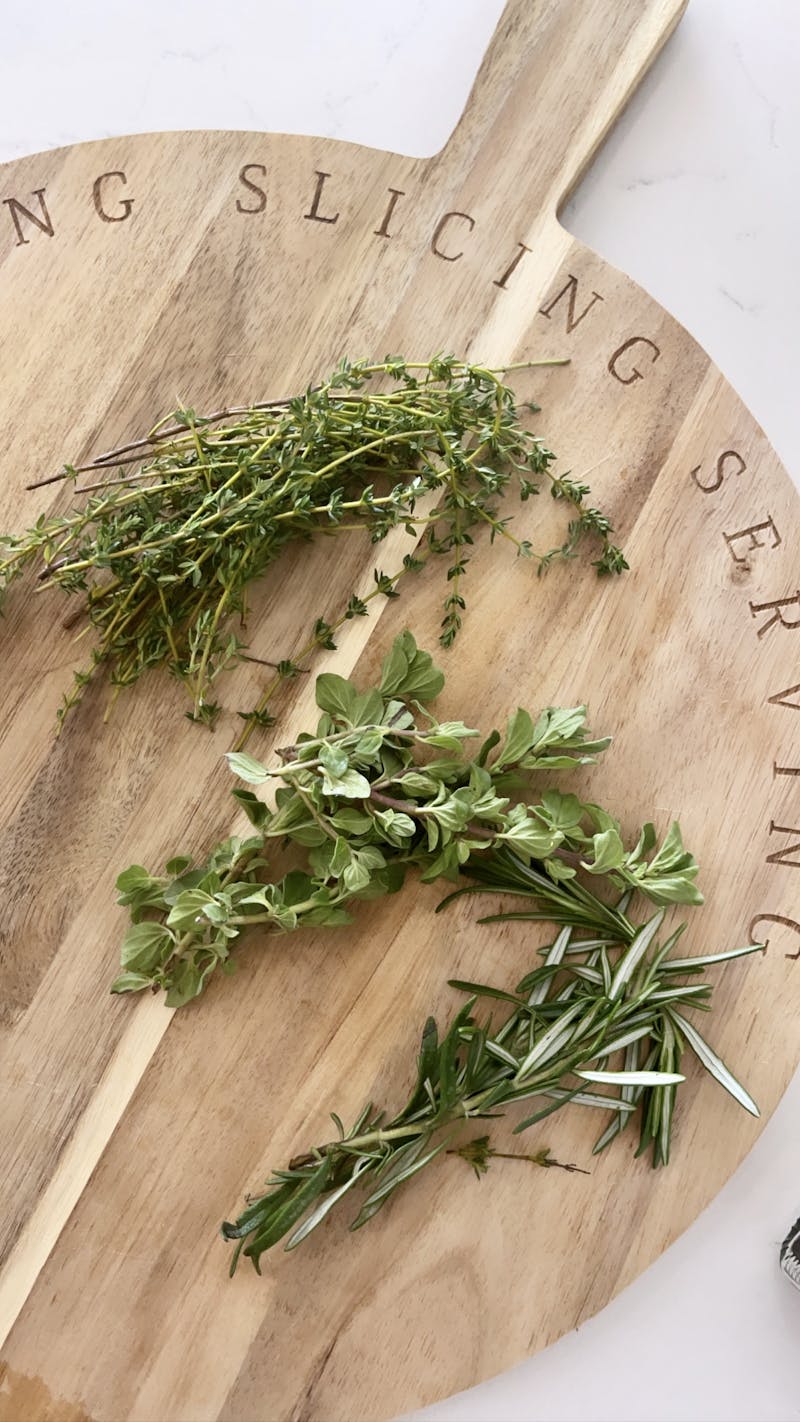 Roasted Delicata & Acorn Squash-Cauliflower Soup
What You'll Need:
*Makes 6 servings
*(Organic ingredients as desired)
2 - 3 medium size delicata and/or acorn squash
Olive Oil
Fresh herbs like rosemary + rhyme
1 head of cauliflower
2 cloves of garlic
Chopped white or red onion
Black pepper
Vegetable or chicken broth
How-To: 
Step One: slice squash about 3/4 quarts thick, and remove seeds.
Step Two: lay flat on an oiled tray and add 2 tablespoons of olive oil, fresh pressed garlic or garlic powder, freshly grated black pepper.
Step Three: add some chopped rosemary.
Step Four: roast in oven for 20 min at 375 degrees until soft to touch with a fork (time depending on your oven).
Step Five: remove and let cool.
Step Six: once cooled, remove skin from squash.
Step Seven: chop cauliflower and add to hot saute pan with olive oil and chopped onion and garlic.
Step Eight: let sauté for a few minutes and then add vegetable stock and let it cook down until cauliflower is soft.
Step Nine: let cool once cooked.
Step Ten: combine cauliflower and squash into blender or food processor (a blender will make the soup creamier and smooth, a food processor will give it a bit more texture and refined chunkiness).
Step Eleven: add more vegetable stock as needed.
Step Twelve: pour into pot and let simmer, season to taste.
Step Thirteen: serve and top with roasted pine nuts and a few pieces of watercress or arugula.
Feel free to swap in your favorite fresh herb, seasoning, or different kind of squash - or for something lighter, try mushrooms or zucchini.
Citrus Watercress Salad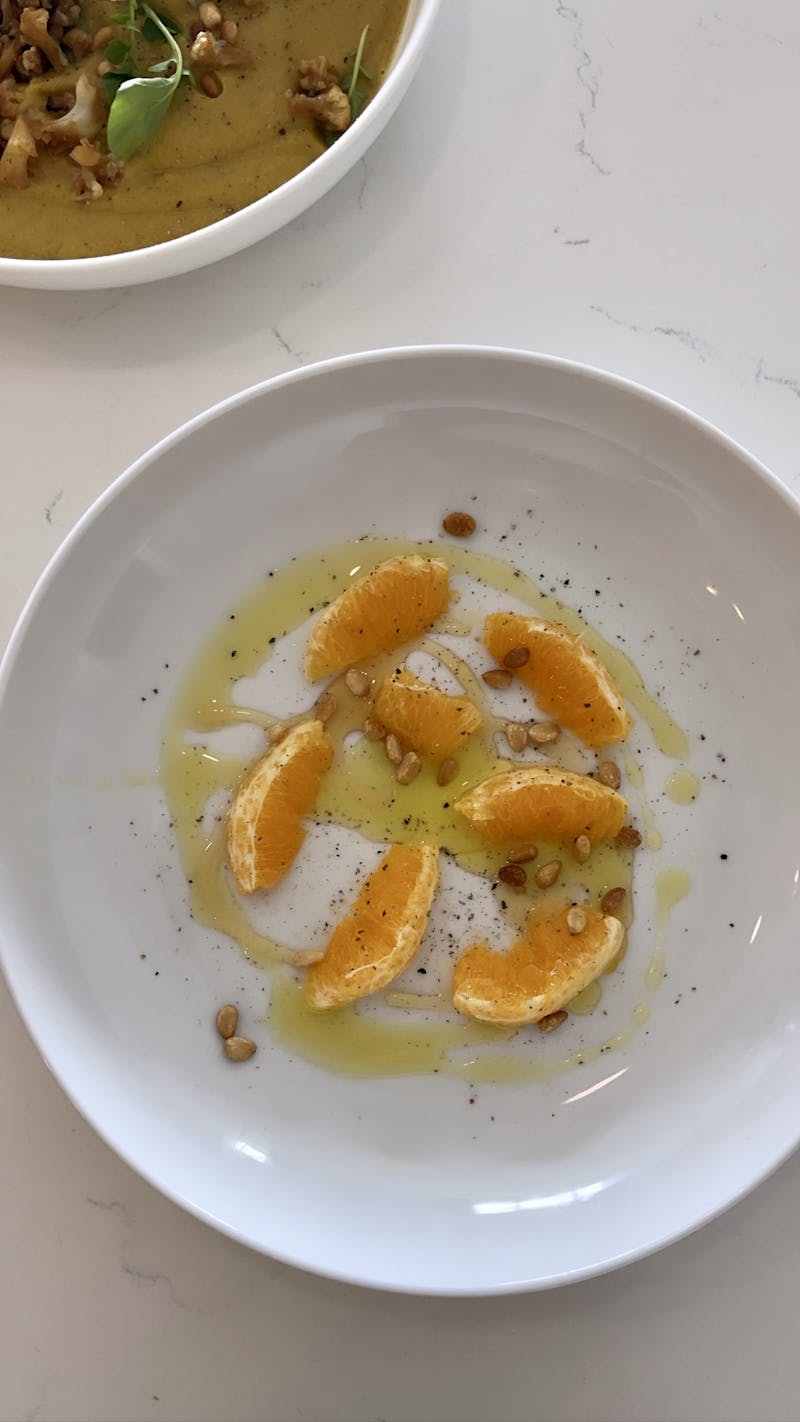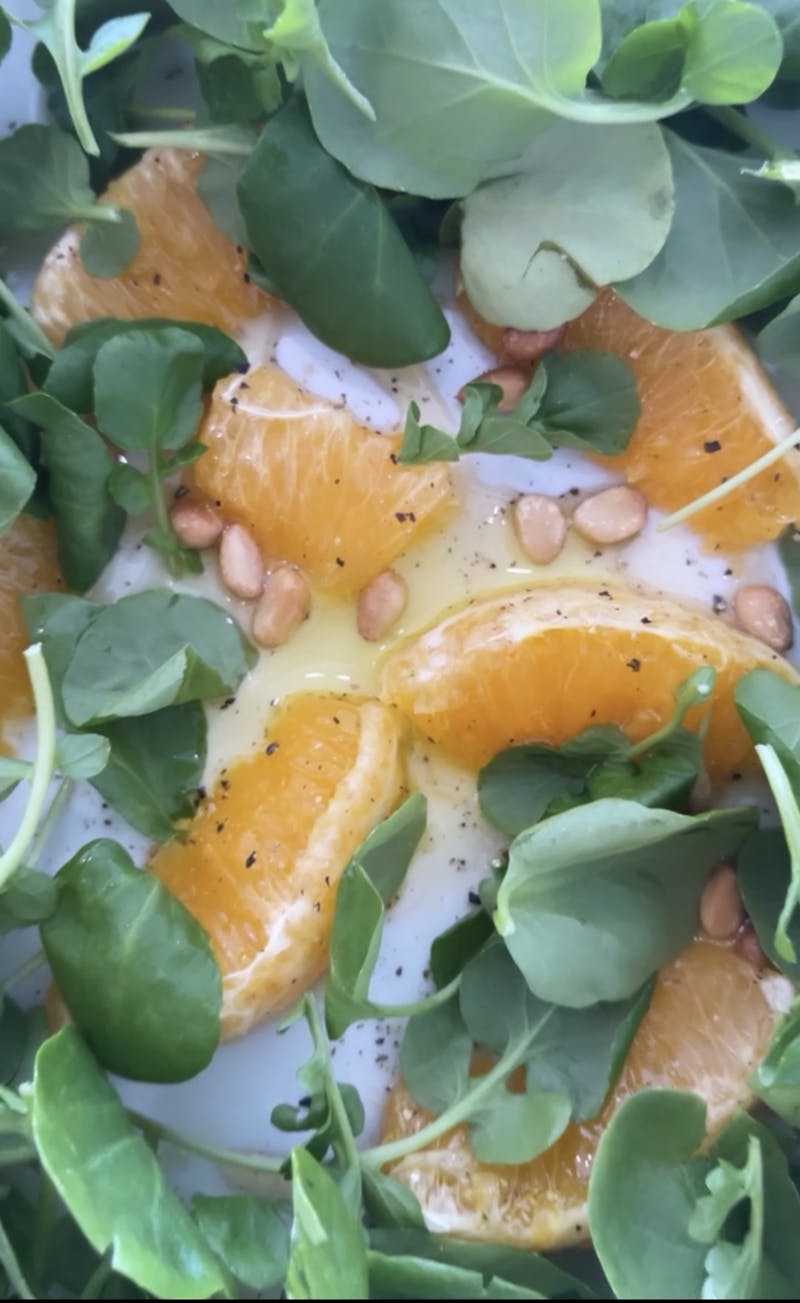 What You'll Need: 
*Serves 4
Watercress
1 - 2 peeled orange slices
Roasted pine nuts
Olive oil
Honey
Pepper
Lime
How-To:
Step One: using a flat, wide serving dish, layer and spread about 4 handfuls of watercress.
Step Two: add peeled slices of orange.
Step Three: lightly drizzle with olive oil and honey.
Step Four: add fresh black pepper.
Step Five: sprinkle pine nuts.
Step Six: add a squeeze of lime to taste.
Enjoy!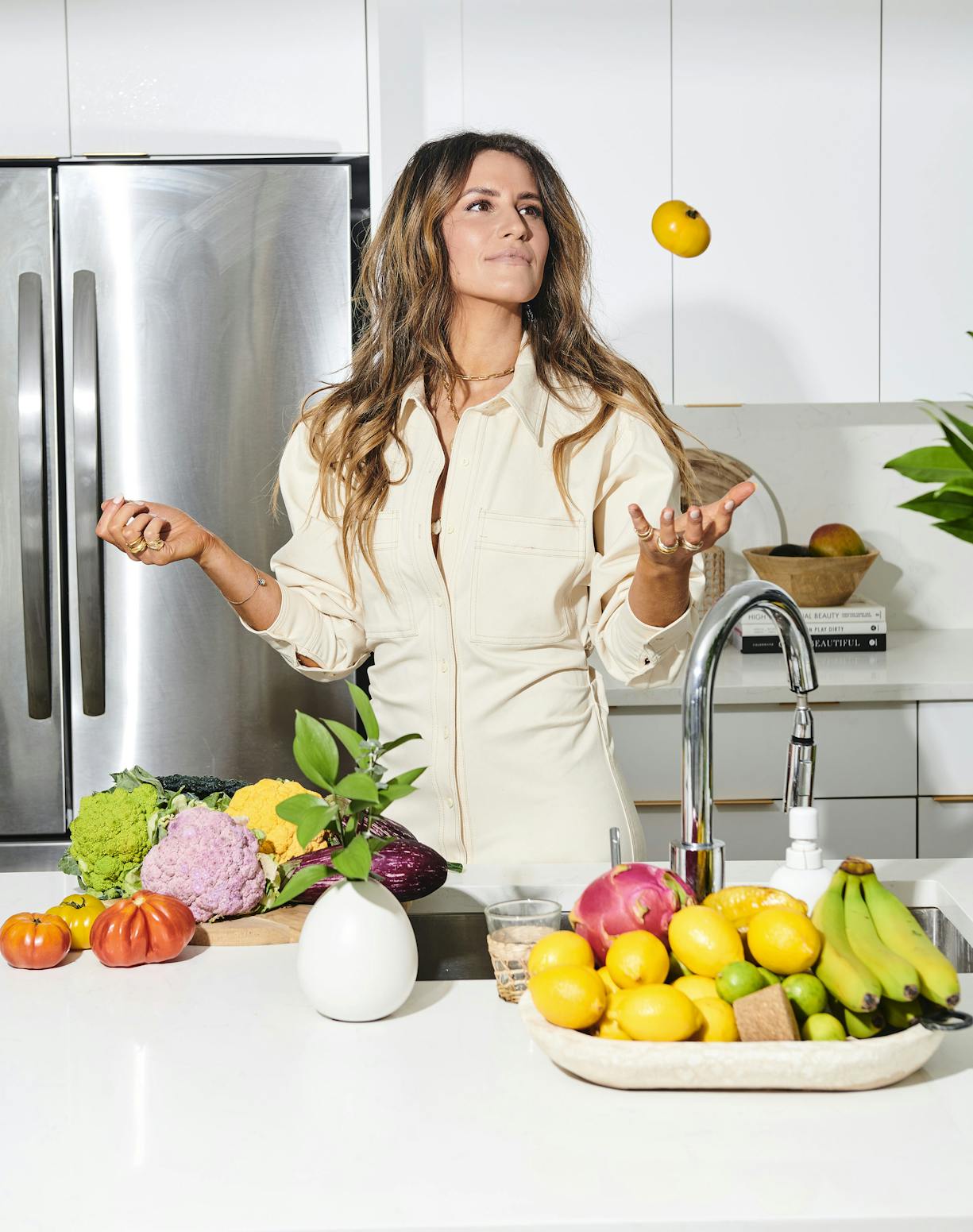 I love the warmth in colors, foods and textures in the change of season. Fall means getting cozy, cooking & enjoying together."
SIGN UP FOR FREE TO CONTINUE READING
Get free access to our Beauty Edit and emails with exclusive content