Cheers to the weekend! It's time to unwind, disconnect from our inboxes, connect IRL, and have a little fun. 
Join Celene Gee for #CeleneCuisine happy hour as she shares her favorite drinks to stay hydrated, cool down, + toast to the long weekend. 
Read all about how to craft your own at-home happy hour.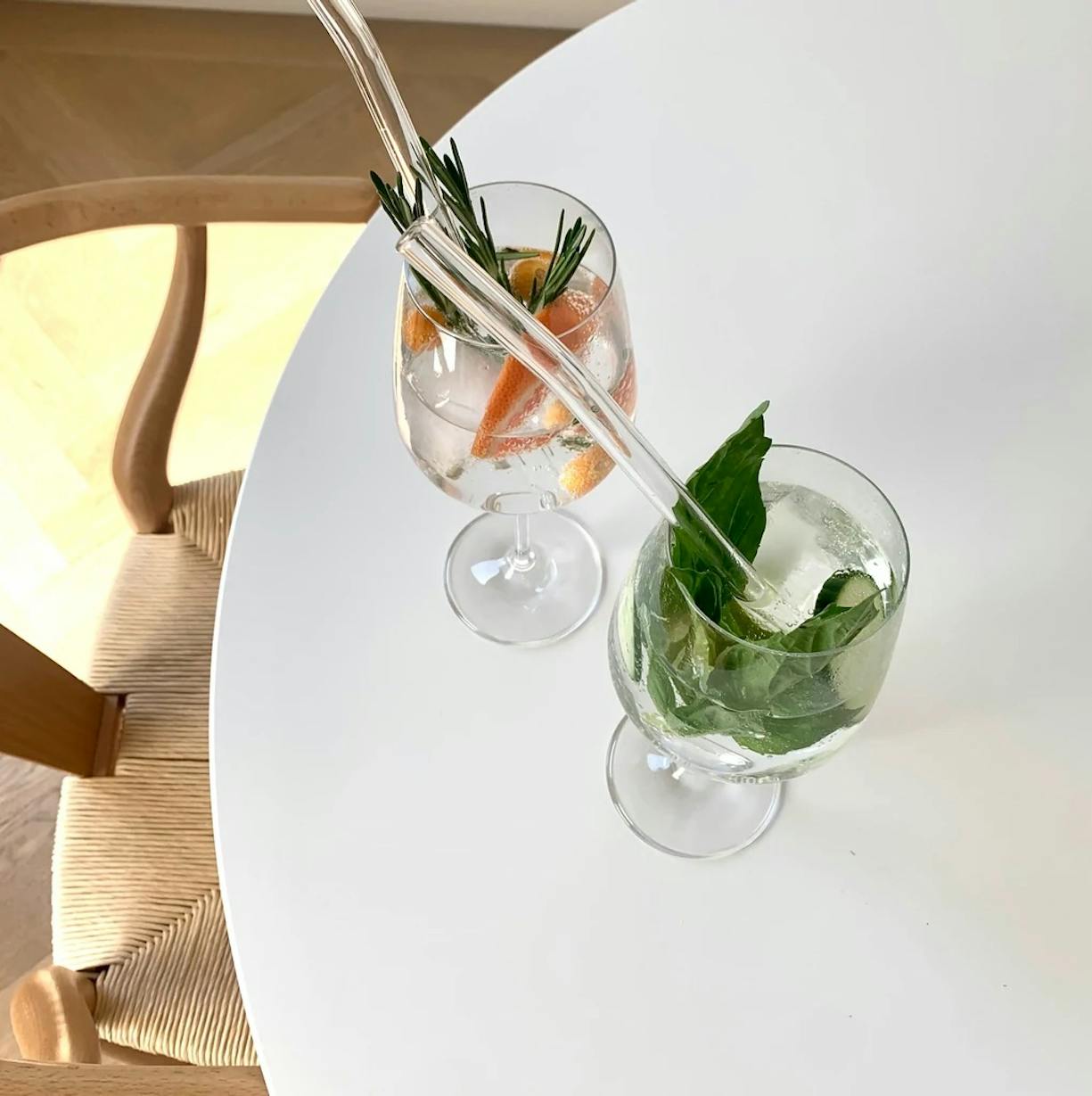 What You'll Need:
Fancy cocktail or wine glasses
Fancy ice (with one of those big ice cube trays - this really elevates the glass)
Sparkling or flat water
Your favorite fresh herb like mint, cilantro, or rosemary
Your favorite citrus like lemon, lime, orange or grapefruit
Your favorite snack like olives, healthy nuts like raw almonds or walnuts 
When it's time to unwind & disconnect, I love to pour some sparkling water into a fancy glass and add some lemon, lime and mint. Dressing up my water feels chic, and is a great way to stay hydrated. Grab your favorite fruit and fresh herbs and try it!"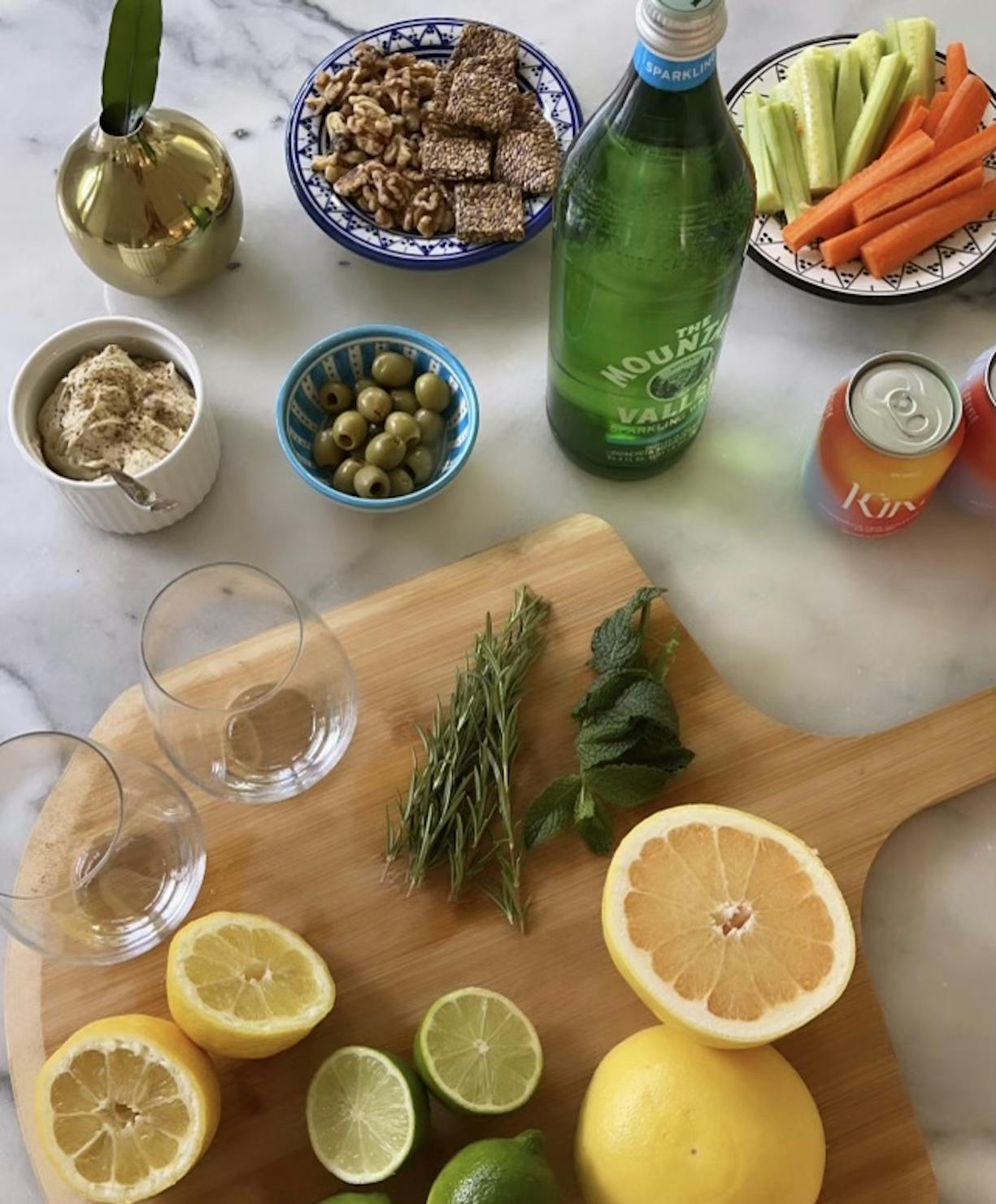 Tips:
Try roasting your own raw almonds in the oven for a few minutes. Once they've cooled, squeeze some lemon juice on them for flavor
Try a booster for your water like Welleco's Super Booster collection
Try a hot beverage like Golde's Cacao Turmeric Latte
Set the time in your calendar to stop working and make a hydrating drink. The activity, the time, the fancy glass and the hydration will help signal your mind and body that its time to stop working and focus on the present
Set up a Facetime with family and friends, a date, or your favorite Netflix show
Cheers!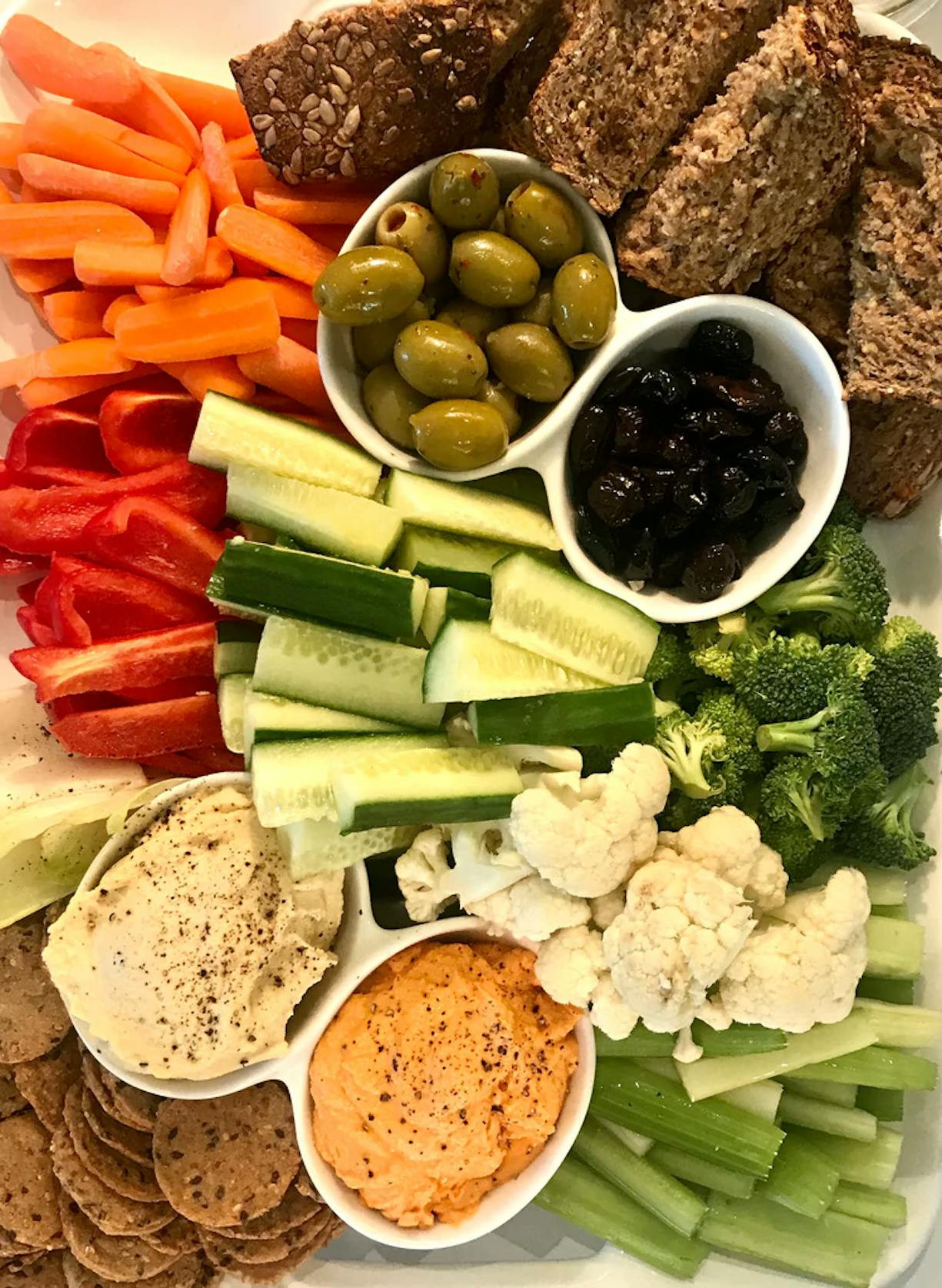 SIGN UP FOR FREE TO CONTINUE READING
Get free access to our Beauty Edit and emails with exclusive content