Heading out on holiday?
We are all about enjoying ourselves while we're away but it's important to know that you don't have to completely give up your routine while on vacay.
Over the years, we have fine-tuned our travel routines that not only allow us to have fun and indulge but let us feel in control and at home, even away from home.
Hydrate, Hydrate, Hydrate!
Even if you're not travelling, drinking enough water throughout the day is crucial. Not only for the benefit of our bodies but also for our skin. If you're travelling on a plane, make sure you drink extra water as the air can be dehydrating to the skin. Once you've arrived at your destination, make sure you stock your hotel room with water bottles during your stay. Plus then it's easy to remember to take one with you when you go out for the day.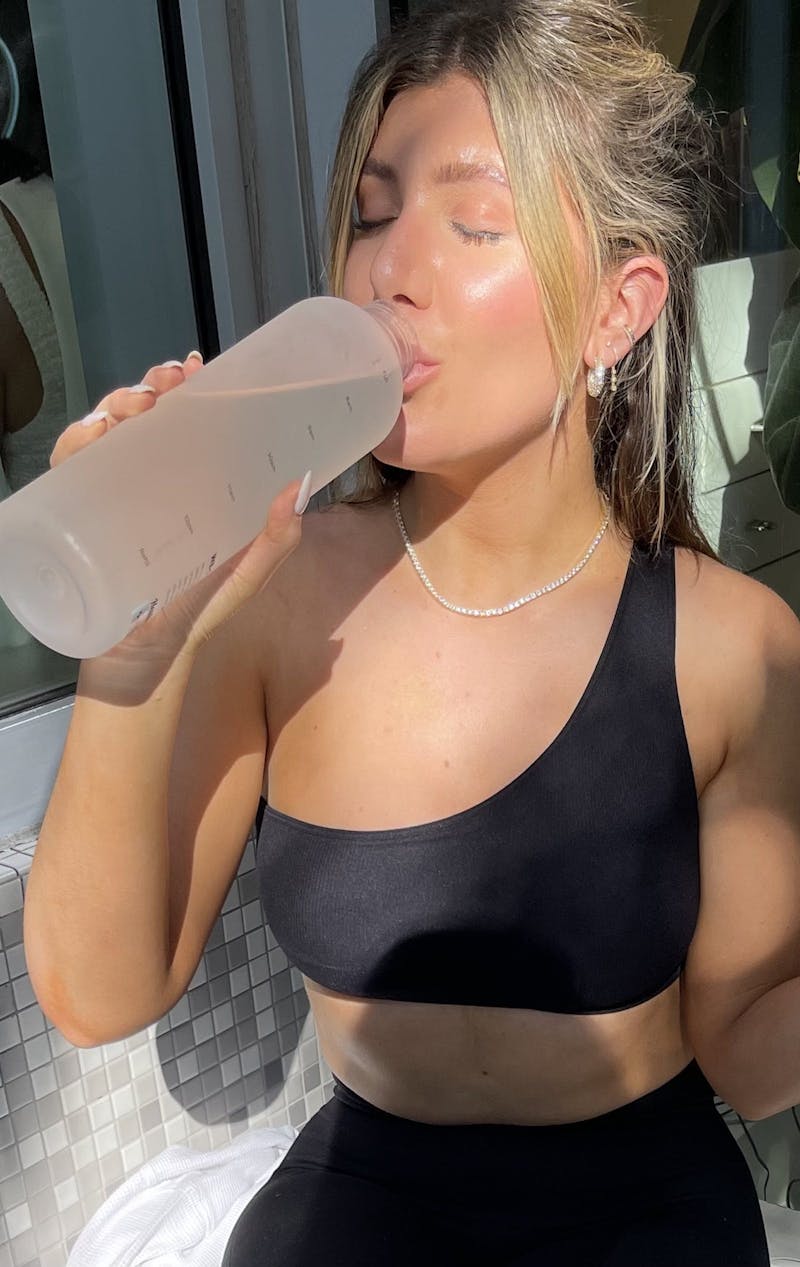 In-Flight Essentials
Flying can often create stress on the skin and our digestive systems (think breakouts, major dehydration, bloating or constipation), it's all about being preventative and proactive. The air on planes is very drying, so staying hydrated by drinking water and using nourishing skincare helps replenish us. Our in-flight snacks are always healthy and low-sodium because at such high altitudes, digestion isn't optimal, so the goal is to go easy on it.
I aim to eat very lightly while flying so I try to eat beforehand with enough time to digest before take-off." - Celene Gee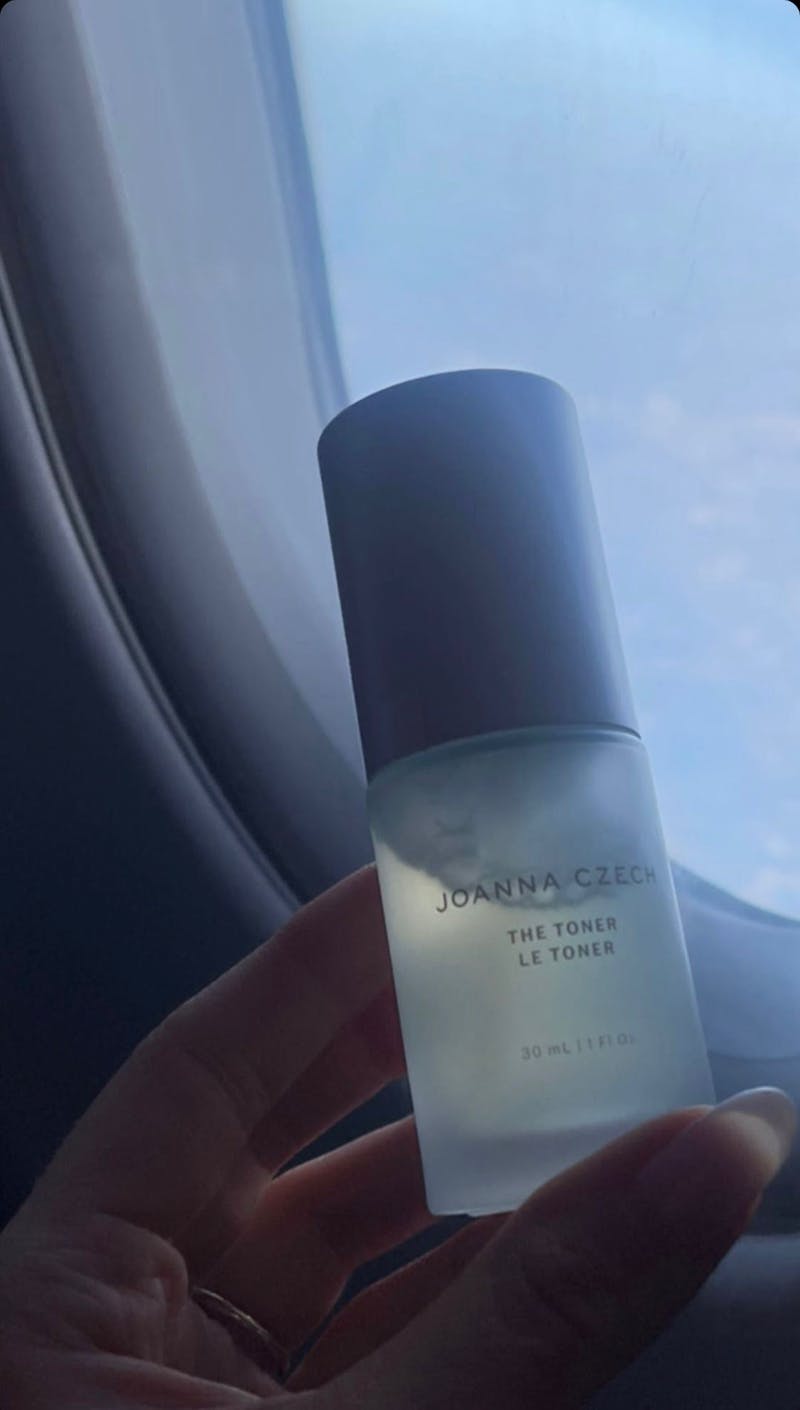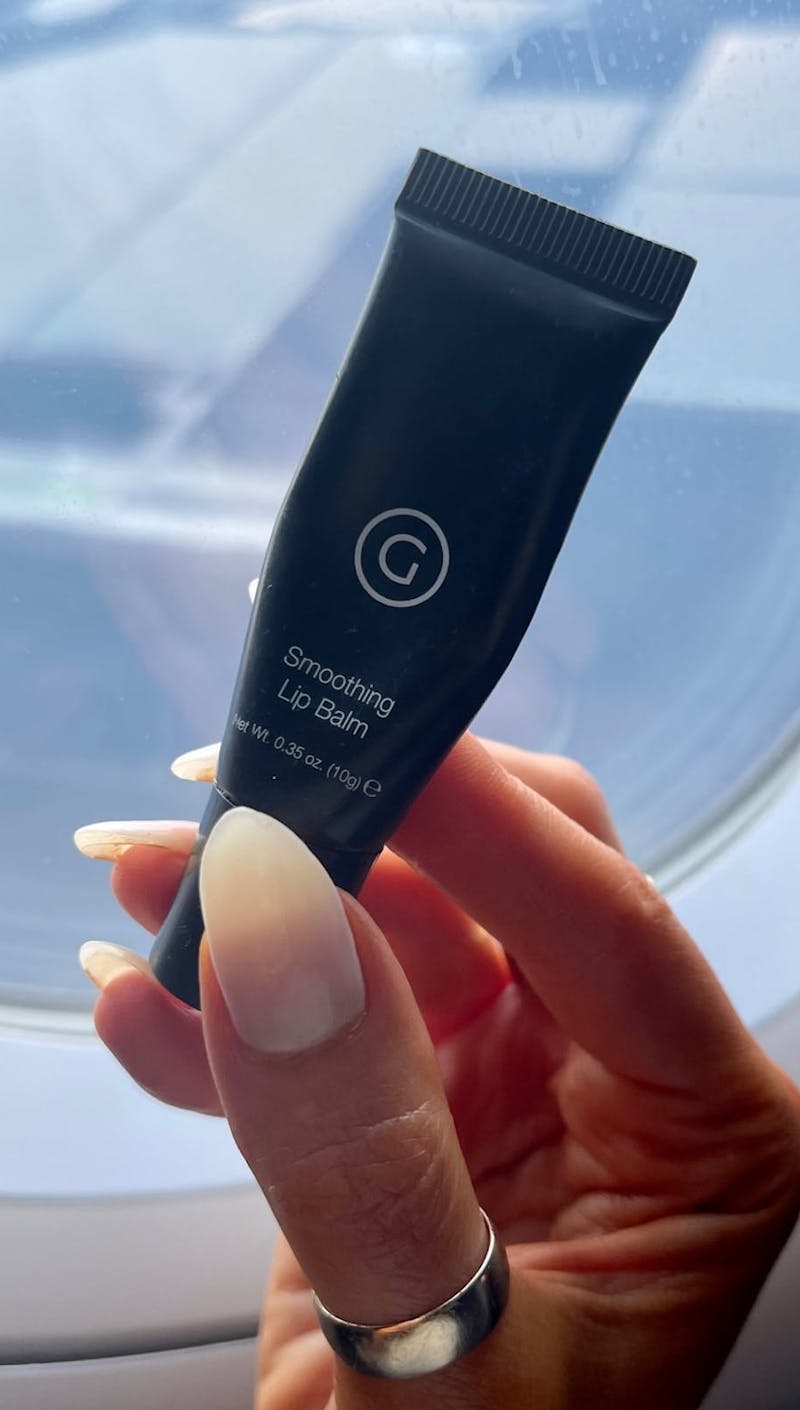 Get Your Steps In!
After sitting in a car or on a plane for hours, it's super important to stretch our legs and get moving. Not only is walking amazing for our lymphatic system but it's a great low-impact way to get in some exercise and do some sightseeing at the same time! Each of us aims to achieve at least 10K steps per day and usually on holiday, we exceed that since we are always walking everywhere.
I am a huge walker, thanks to my daily mission of 10k steps, so I made sure to pack my heels for night in a Gee tote bag. It's super European to walk everywhere and bring your shoes with you!" - Stephanie Gee
Gee Tip:
Accessorize and make your running shoes look cool! Creating a style around them makes you want to wear them all day, helping incentivize you to keep it moving, stay comfortable and look chic.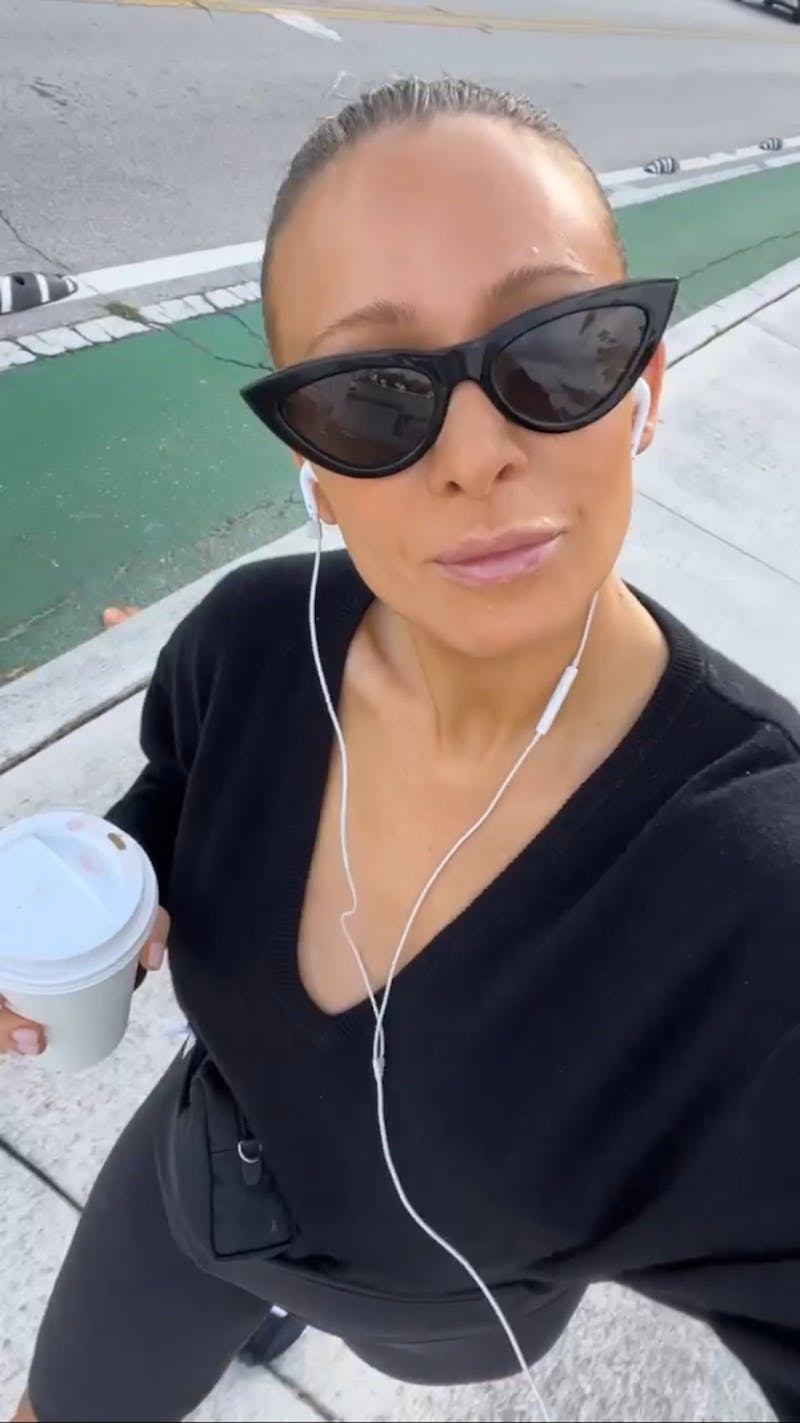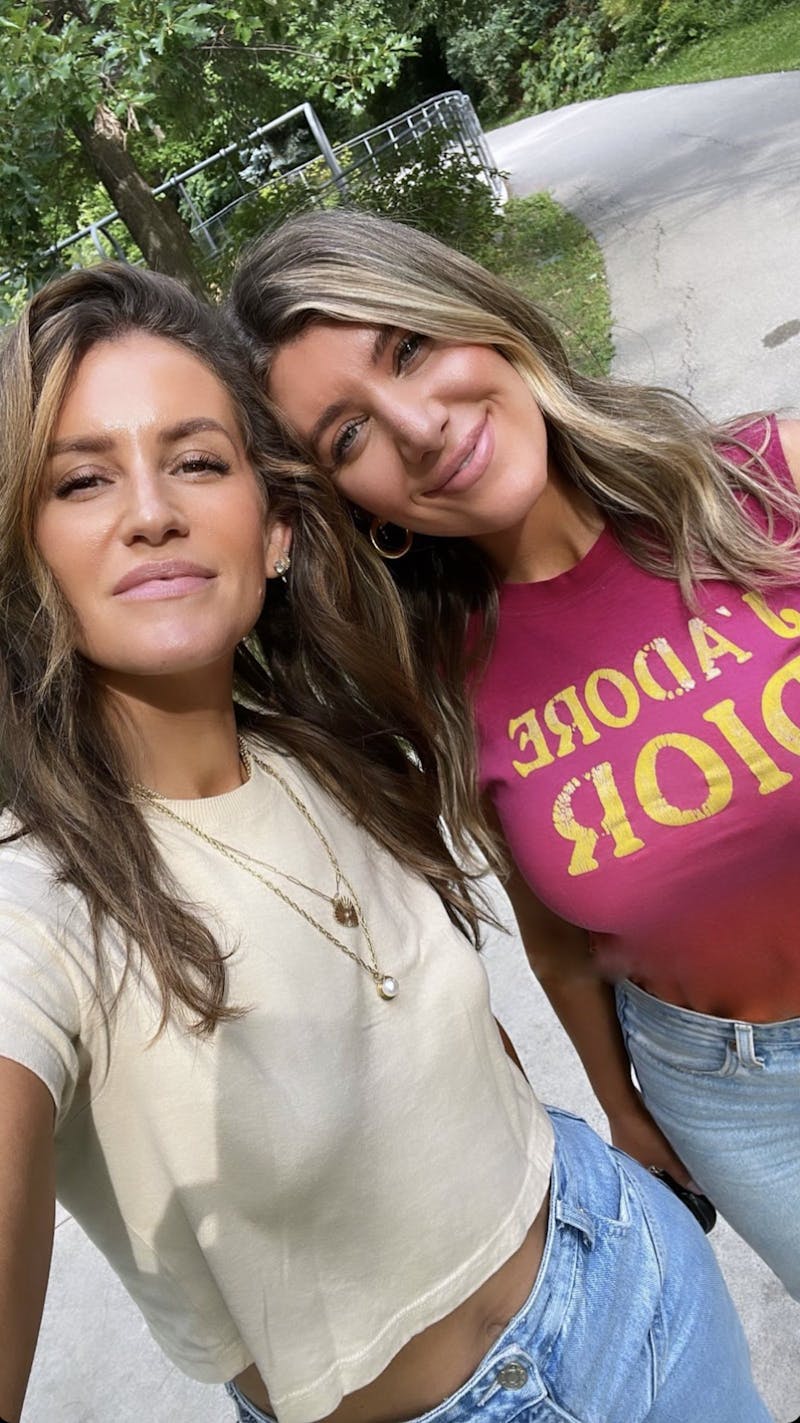 Clean Out The Mini-Fridge!
Not only are hotel mini-bar snacks super expensive, but sometimes they're not the healthiest option. One thing we do right away upon arriving at our destination is hit a grocery store to stock up on healthy snacks like fruit, veggies, crackers, hummus and more. This instantly makes us feel more "at home" and keeps us on track.
While travelling, I drink extra water and I always stop by a market to pick up fresh fruits and vegetables to snack on while walking or relaxing in the hotel room." - Miriam Gee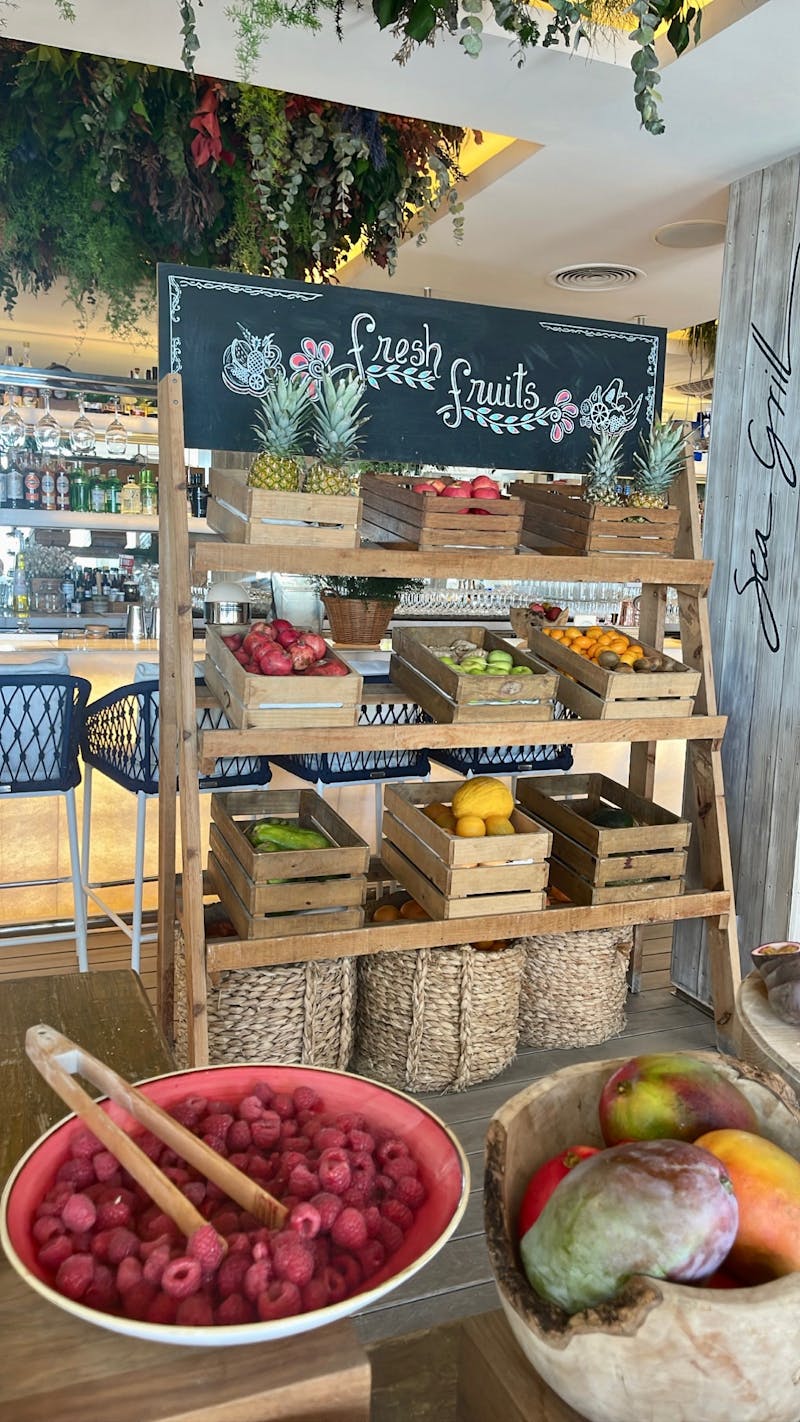 Stay present + positive!
When faced with unexpected delays, focus on how you can be productive in that time - use it wisely. It can help offset the stressful feeling of being behind schedule, and it can give you an opportunity to get other tasks done. Get your steps in, read something, and answer emails. The time is yours!
Keep your travel mood elevated with a few great playlists, audiobooks, or podcasts. Regardless of what you're into or feeling on your travel day, keeping your mind occupied with a great story or informative podcast is a major energy boost and it will help the time go by, especially on the plane." - Celene Gee
Safe travels!
xx The Gee's
SIGN UP FOR FREE TO CONTINUE READING
Get free access to our Beauty Edit and emails with exclusive content