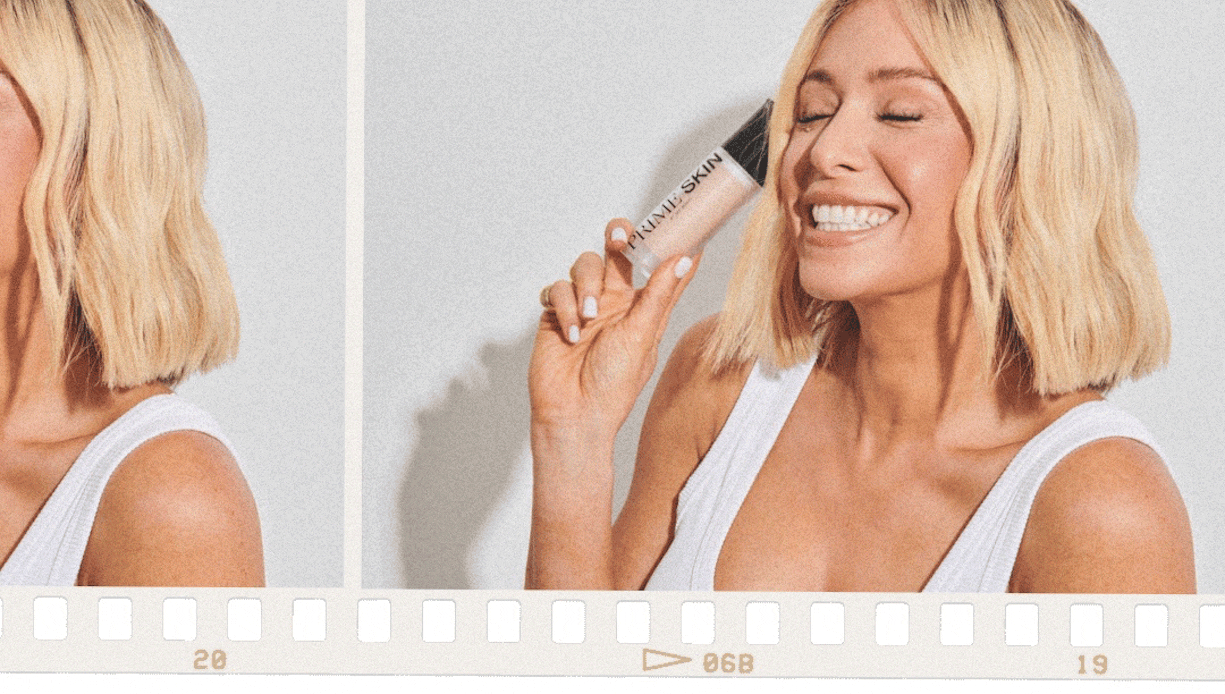 The Gee Beauty edit & signature look always starts with Prime Skin" - Natalie Gee
I WEAR PRIME SKIN IN PLACE OF FOUNDATION
I do 1 pump when I need a quick touch-up - on chin, cheeks and blend - perfect to run to the gym
2 pumps is your lightweight, no-foundation foundation. like your As your weekend foundation, and you're out the door
3 pumps is my magic number, it's what I do Monday to Friday - when I really want that real look of foundation, and want to have my makeup on for the whole day
Prime Skin sits on your skin in the most beautiful way. It's breathable, blendable. You can apply Brightening Concealer over it, with your Color Sticks, your Bronzer - and you're out the door.
The Ultimate On The Go brush, The PRIME SKIN brush is for your quickie AM out the door to a workout, or your 3pm touch up.
The ultimate brush for a smooth and glowing full coverage makeup application, The FOUNDATION KABUKI brush is your full coverage, long-lasting, satin finish foundation.
SIGN UP FOR FREE TO CONTINUE READING
Get free access to our Beauty Edit and emails with exclusive content