I'm telling you skincare secret -
This little 24K Gold vibrating tool helps penetrate my serums, contours my cheekbones & jaw, and helps energize my complexion. I don't go anywhere without it.
I always apply a serum with some slip to it, or an oil. Turn on the tool by twisting the bottom of the handle, and then glide the tool as it vibrates over the cheeks, cheekbones, along the jaw starting from the chin to the jawline, and up the cheeks from the side of the mouth up to the temples. You can also layer a sheet mask and apply the tool on top for boosted benefits.
My current picks to use with the tool: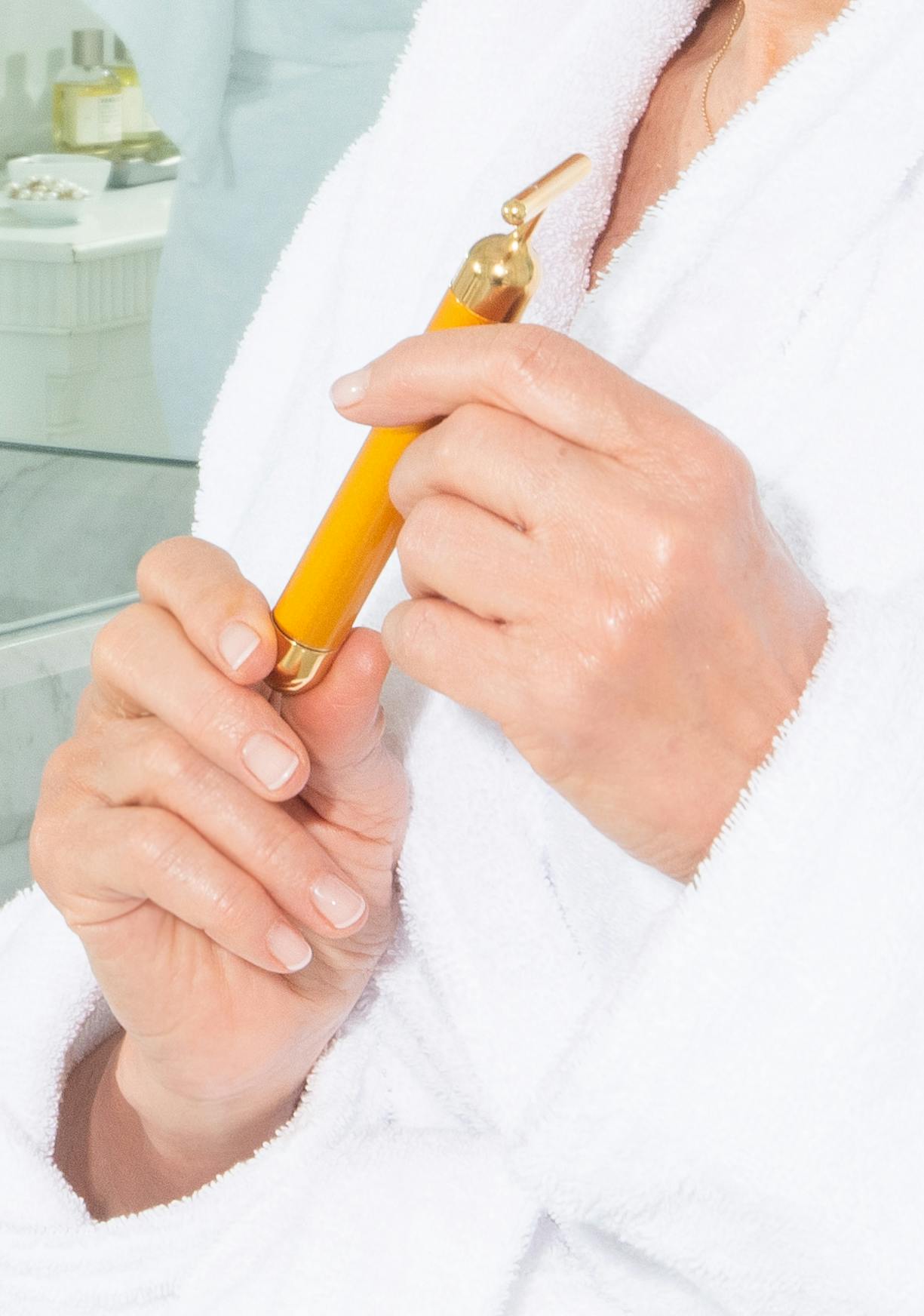 If you need a glow or energy to the skin in an instant, this is the tool. Great for travel or before a big event, it's a low-maintenance tech piece that gives maximum results." - Miriam
SIGN UP FOR FREE TO CONTINUE READING
Get free access to our Beauty Edit and emails with exclusive content