Come and spend the morning with me!
When I'm not filming makeup tutorials, or seeing clients at Gee Beauty in Miami you can find me with my wife @rachel_fitness and three kids: Jesse, Jack and Ari.
In order to prioritize family time with my wife and children, I stay dedicated to a routine that better serves me so I can be there for my family.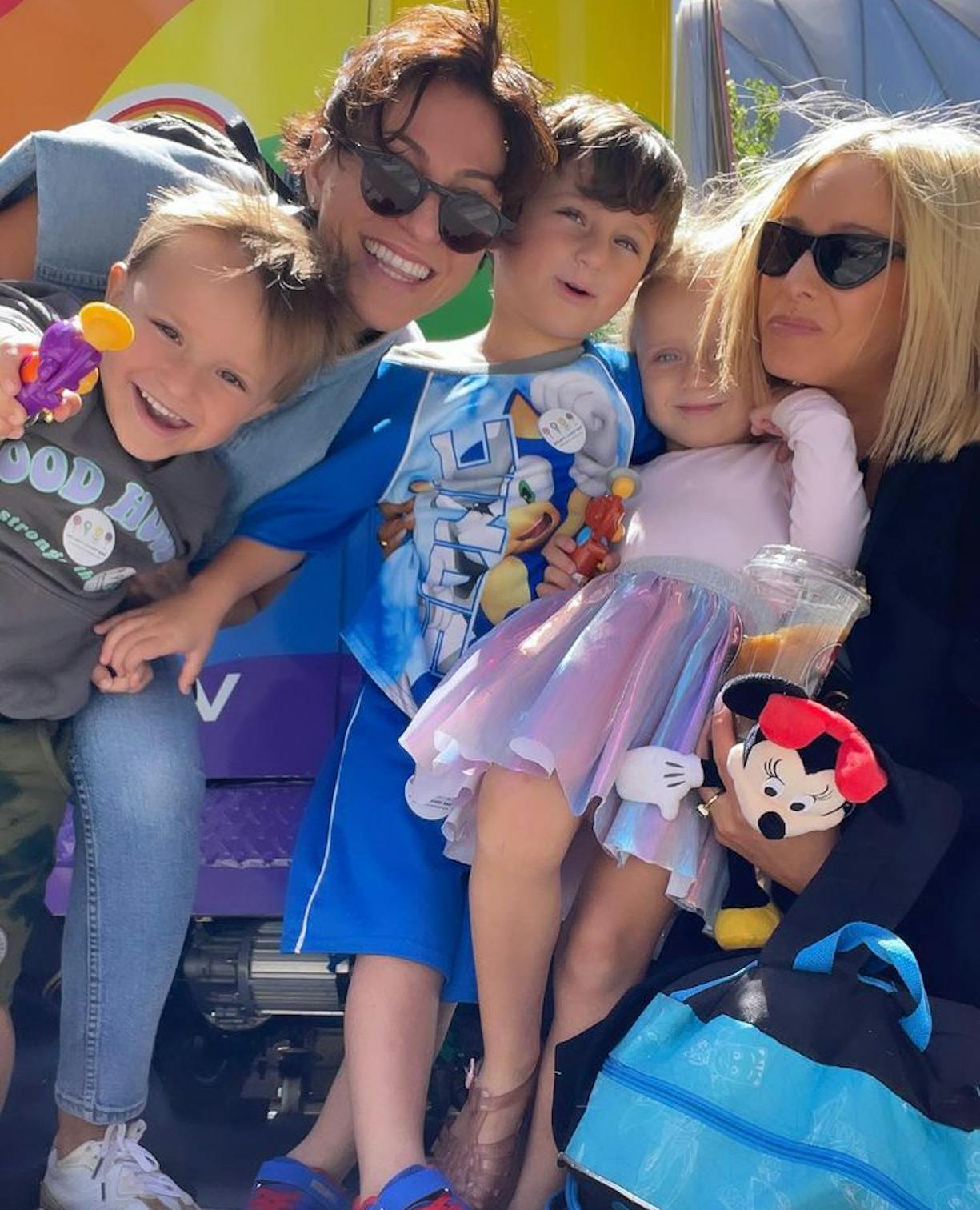 Like in any household, weekday mornings can sometimes be chaotic but what keeps us calm and collected is our dedication to our routines. Between our work schedules and daily life, the Gee-Robinson family has weekday mornings down to a science.
We all know that the way you set up your morning sets up your flow for the day so it's critical for our family to ring in every weekday morning with positivity, organization, and of course, fun!
My Weekday AM Routine:
5:15 am: Wake Up
​​I always begin my morning routine with my morning prayers of gratitude and thankfulness.
5:30 am: All About Hydration
Before my morning coffee, I always drink a tall glass of water with lemon and take my AM supplements (Probiotic + Multivitamin). Then I have a light breakfast of fruit, berries and Agent Nateur Holi(mane). Now I'm ready for a few sips of Espresso.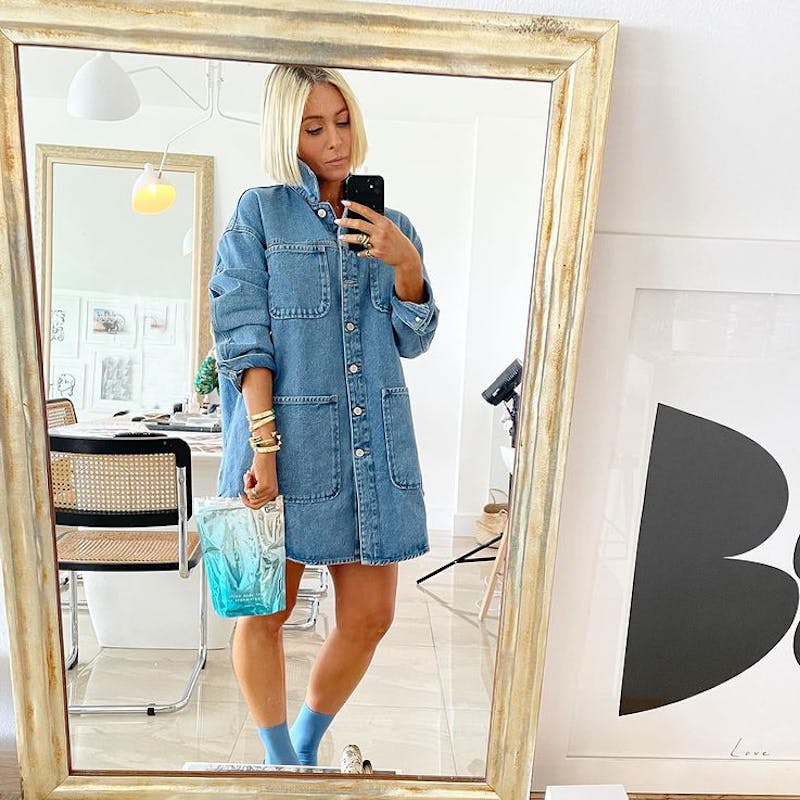 Holi(mane) has been a huge support in my daily routine. My go-to is to add 1 scoop into my matcha or coffee & froth until smooth. Another way I enjoy Holi(mane) is 1 scoop mixed in with my berry cereal - fresh or frozen berries, zen basil seeds, and almond milk. So good!" - Natalie Gee
6 am: Workout
I love alternating between Rachel Fitness, Pilates and always 20 minutes on the rebounder!
7 am: Meal Prep
I love to pull pre-made veggies and protein, and any other leftovers from the night before and make a few things to bring to the office. Rachel and I get the kids up, dressed, fed and ready for the day (Rachel does all lunches for them!) 
8 am: Check-In
While I have a few minutes, I always do a quick check-in for any super important emails and then I get dressed and of course, do my makeup for the day.
8:30 am: Out The Door
Head out and take the kids to school.
My Morning Makeup Essentials: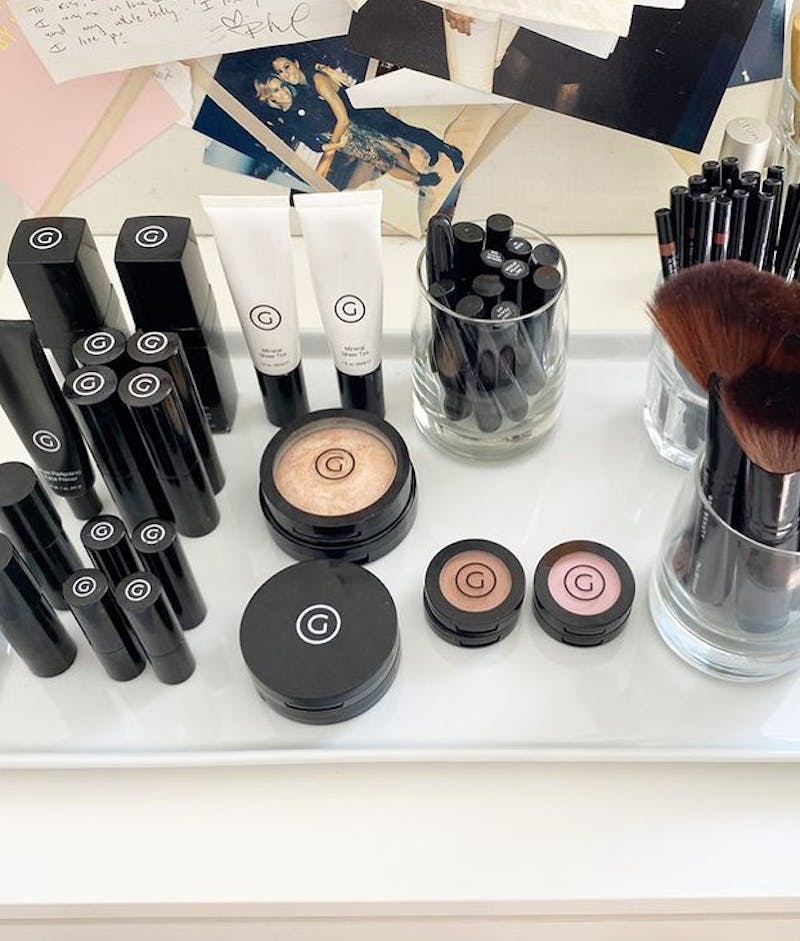 Wardrobe Tip:
When it comes to weekday dressing, where time is of the essence, I always rely on my Signature Uniform. I actually find uniform dressing fun and makes way in my physical and mental space for freedom.
I lean on amazing basics from Lululemon like the Align Shorts + chic blazers from The Frankie Shop. Accessories like a Chanel bag are classic and work with anything. Trust me, it's a whole new world once you discover your own style uniform!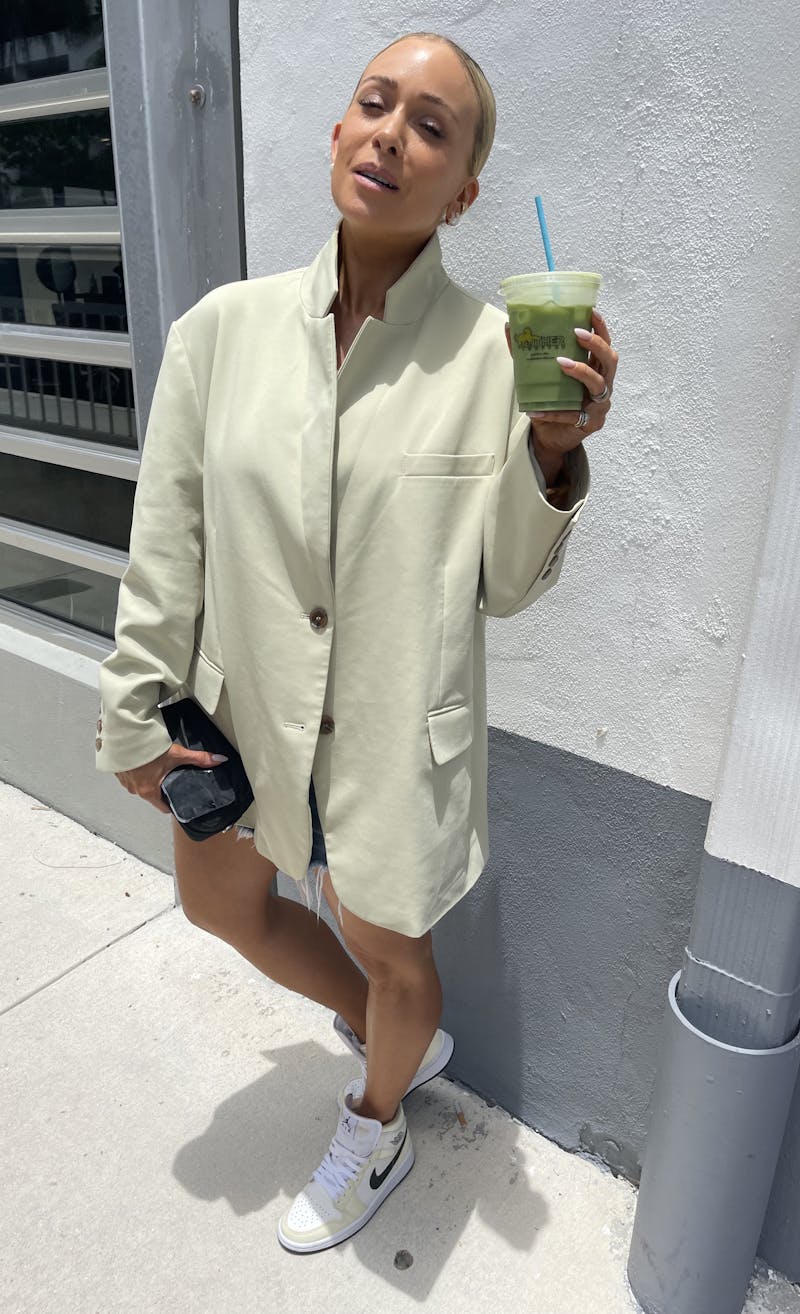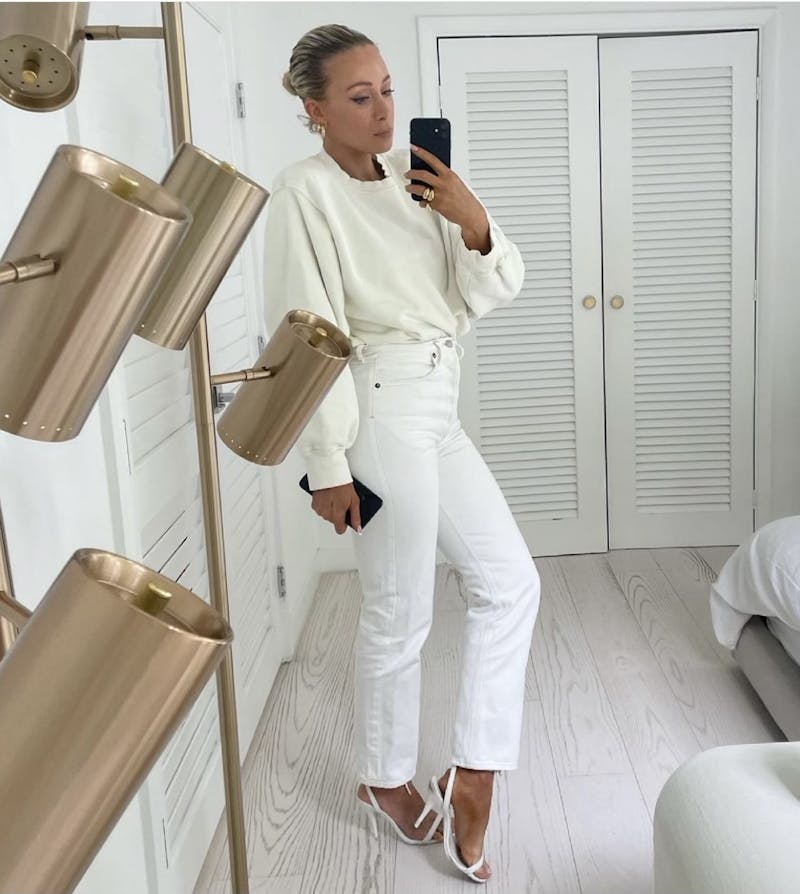 Studio time!
I could experiment with makeup all day, but I really got into the beauty business to connect with people. Whether in the studio or through one of my makeup videos -I love being at the studio, seeing clients and creating beauty solutions that help Gee Beauty clients feel their best!
Thanks for spending the morning with me!
xx Natalie
SIGN UP FOR FREE TO CONTINUE READING
Get free access to our Beauty Edit and emails with exclusive content