It wouldn't be skin week without talking about inner beauty and hydration. 
For me, I make sure everything feels easy and natural when it comes to my routines.
I try to keep everything streamlined and to a minimum, and I switch up my supplements often to try new things or to slightly tweak them.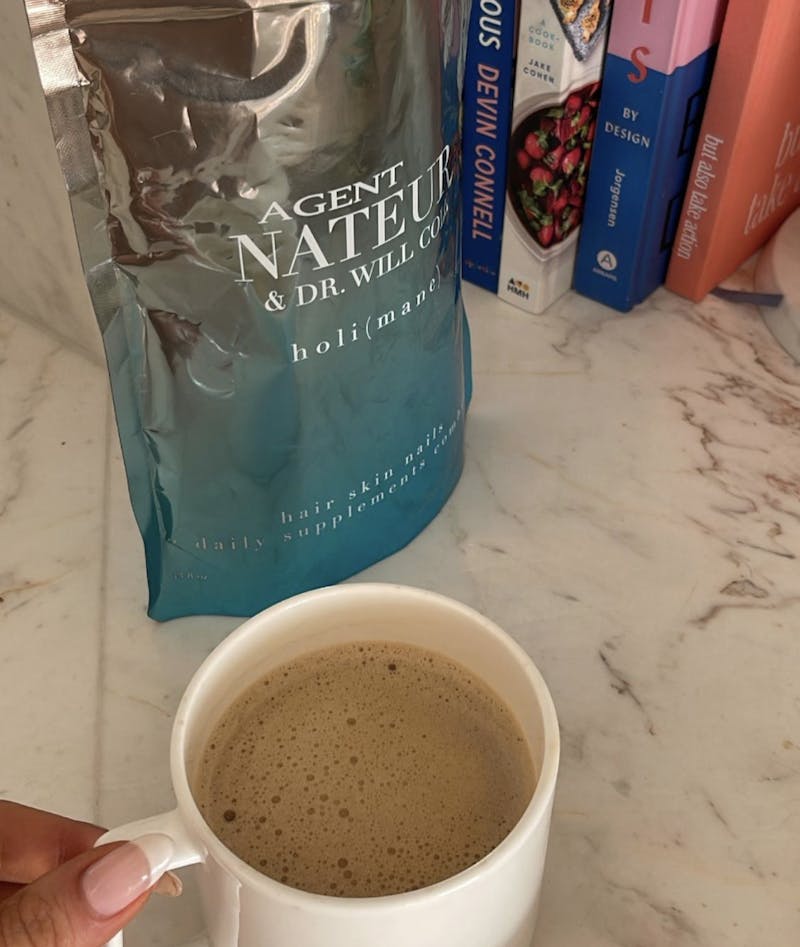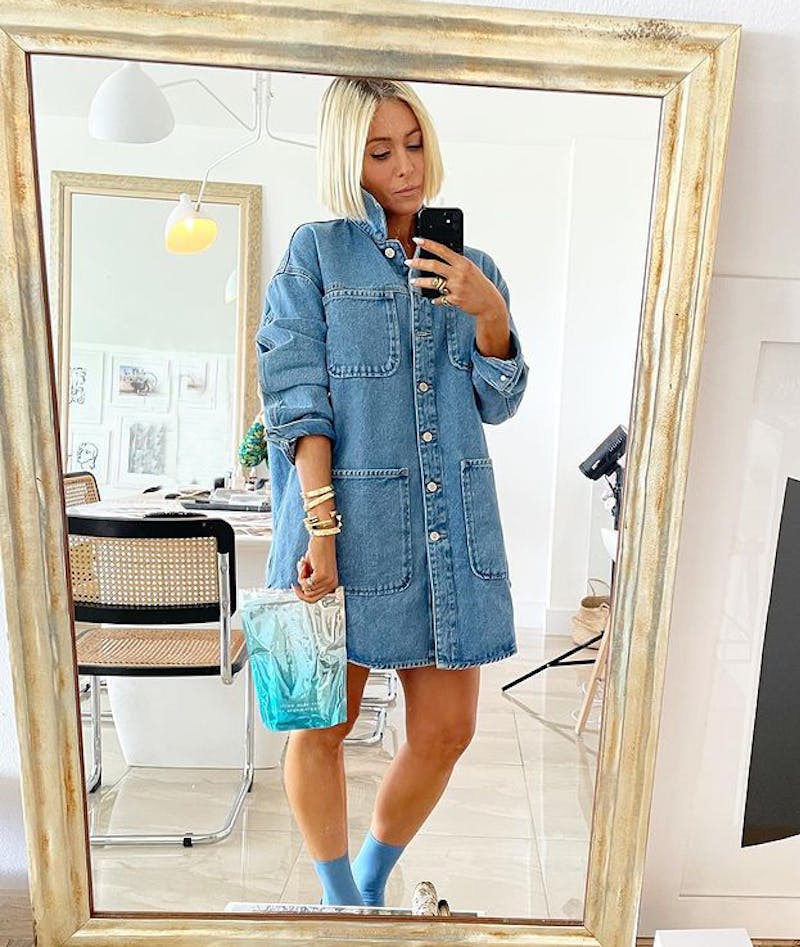 First thing in the morning around 7 am - while I prep my lunch - I take my supplements with 1 litre of water and electrolytes, plus a banana. My Holi(Mane) goes into my morning coffee, which I make after I take my supplements. 
I love the ritual of making my coffee feel special by adding Holi(mane)." - Natalie Gee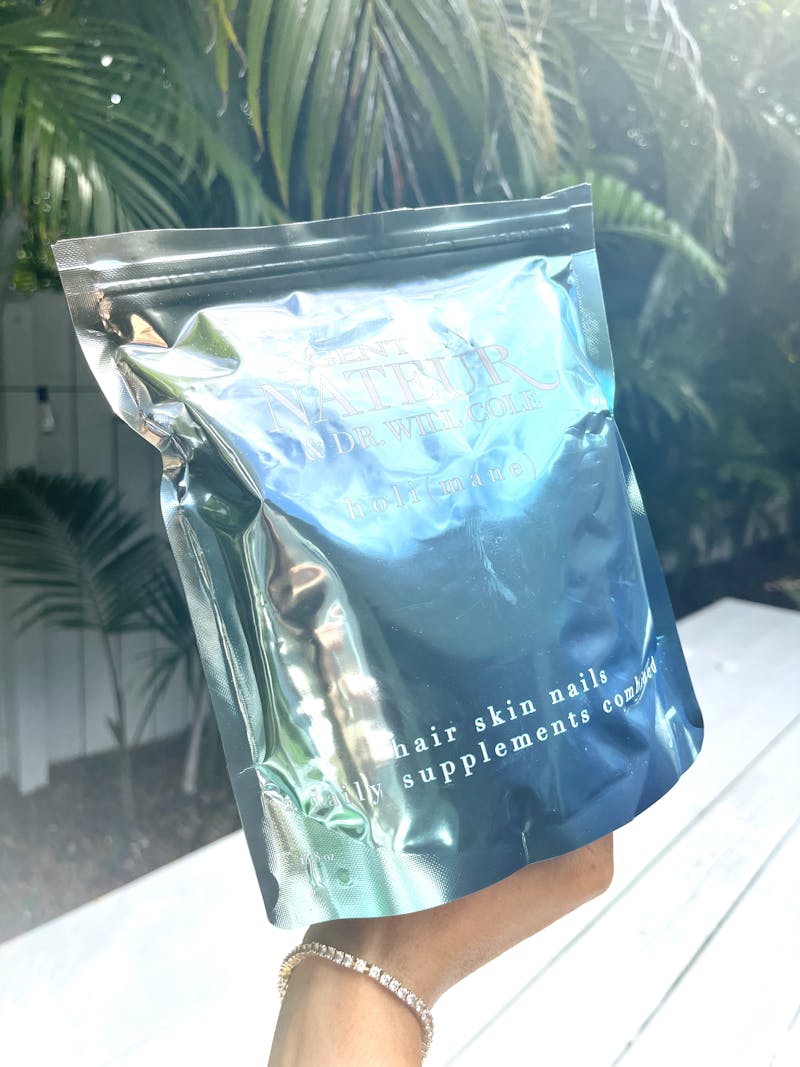 Next, I take a moment to think about my food for the day - the gratitude and appreciation for feeling the benefits of eating healthy. Lately, I've been eating smaller meals, but more frequently, and it works well for me in terms of how my day is structured. Because I don't really take a lunch break, I take more frequent smaller moments to eat but ensure I stay present and aware, which I really do think helps my body and mind receive the beauty-boosting benefits of my foods. 
I've seen incredible improvements with the quality of my skin and hair since I started taking Holi(mane) over a year ago." - Natalie Gee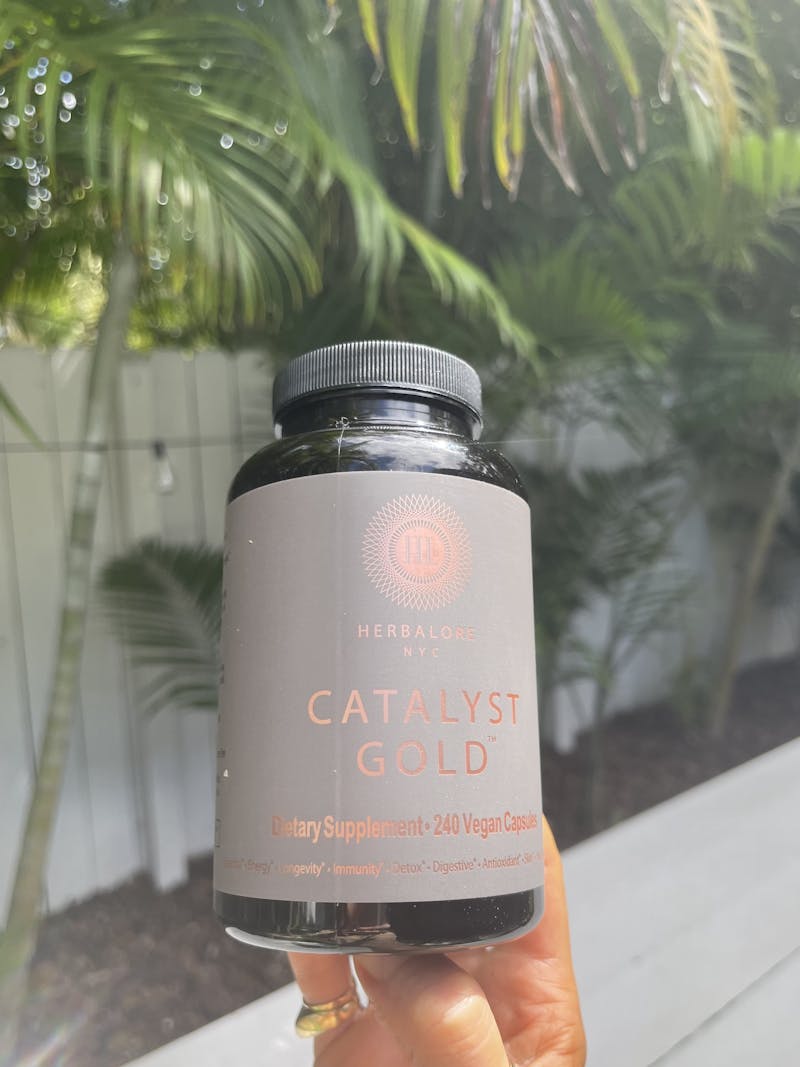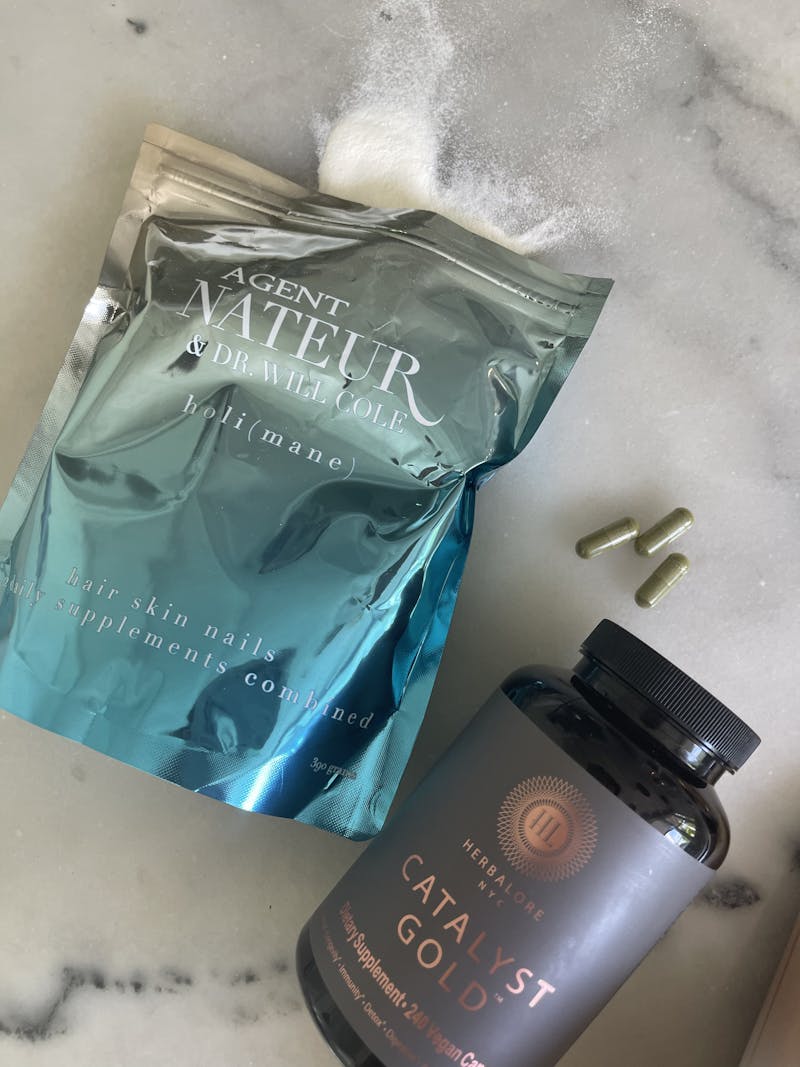 Catalyst Gold gives me a natural boost of energy, aids in digestion and elimination, and ensures that I have a good range of the essential daily vitamins covered. It kind of guarantees that I'm getting essential vitamins and minerals that I might not be getting from my daily food intake.
The clarity and brightness of my skin are a direct result of the full circle of wellness that I include:
1. drinking 3-4 liters of water
2. aiming to be in bed by 10 pm and up by 6 am
3. making my own food (less takeout)
4. staying consistent with my supplements
5. working with health and wellness professionals to help personalize my routines
Shop My Wellness Essentials:
Happy Skin Week!
xx Natalie
SIGN UP FOR FREE TO CONTINUE READING
Get free access to our Beauty Edit and emails with exclusive content