Healthy habits help create a healthy lifestyle.
Feeding our bodies optimal nutrients with clean, nourishing food & supplements helps us maintain good energy levels, good digestion, great skin, sound sleep, and so many other incredible benefits. knowing what supplements to take can be intimidating so the gee women are laying it all out for you. 
The Gee Beauty supplement guide includes hand-picked and road-tested supplements to deliver only the most result-driven and effective solutions. 
Arrae
Welcome Arrae - a line of targeted, natural supplements that work. Founded by Siffat Haider & Nish Samantray and formulated by Dr. Natalie Mulligan ND, Arrae is a wellness brand backed by science to improve digestion and calm anxiety.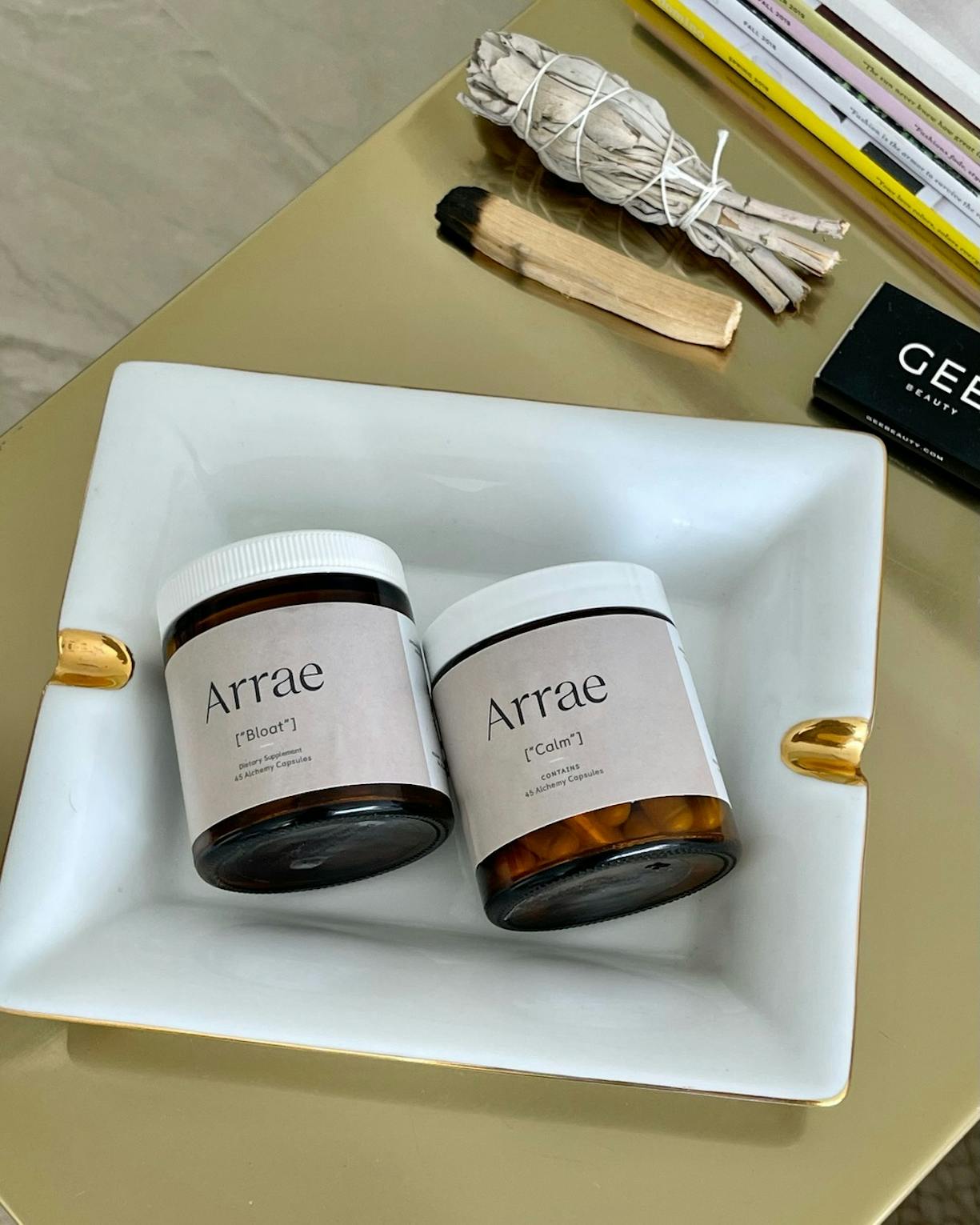 The first time I used Bloat, I forgot that I was feeling any bloat & discomfort. Like it just disappeared. It had such a calming and settling effect on my stomach. I love them in the evening after dinner if something just isn't sitting well. A staple in my supplements drawer for sure." - Celene Gee
I love taking Calm at night, it's my calming ritual. It signals my body that it's time to unwind and get in a relaxed place before bed." - Miriam Gee
Dr. Barbara Sturm Supplements
These new supplements from Dr. Barbara Sturm are tailored to your specific skin and wellness concerns and work on the inside at a molecular level to boost not only your skin but your overall health too. There are 5 to choose from that target anti-aging, skin protection, anti-pigmentation, skin recovery, and sleep which helps restore the skin while you catch your zzz's.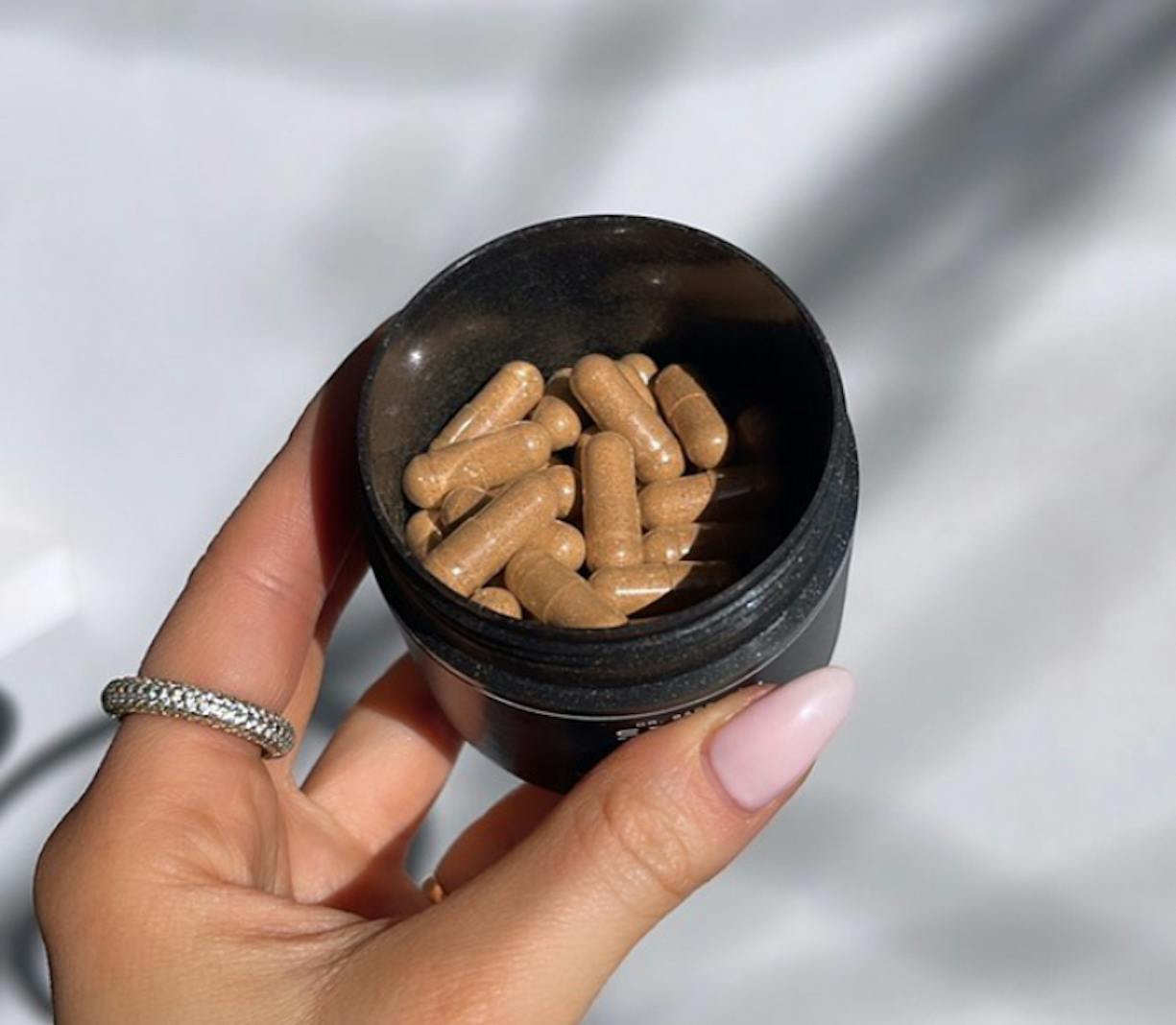 Catalyst Gold
Meet the supplements that are specifically designed to re-program your body on the cellular level while aiding the necessary nourishment and detoxification without harsh cleanses and unrealistic dietary restrictions. Through it's almost magical allergen-free formula of supergreens, herbs, superfruits and essential minerals, this Catalyst Gold helps to protect and revive the immune, circulatory, nervous systems, the digestive organs, and supports to revitalize the hair and the skin.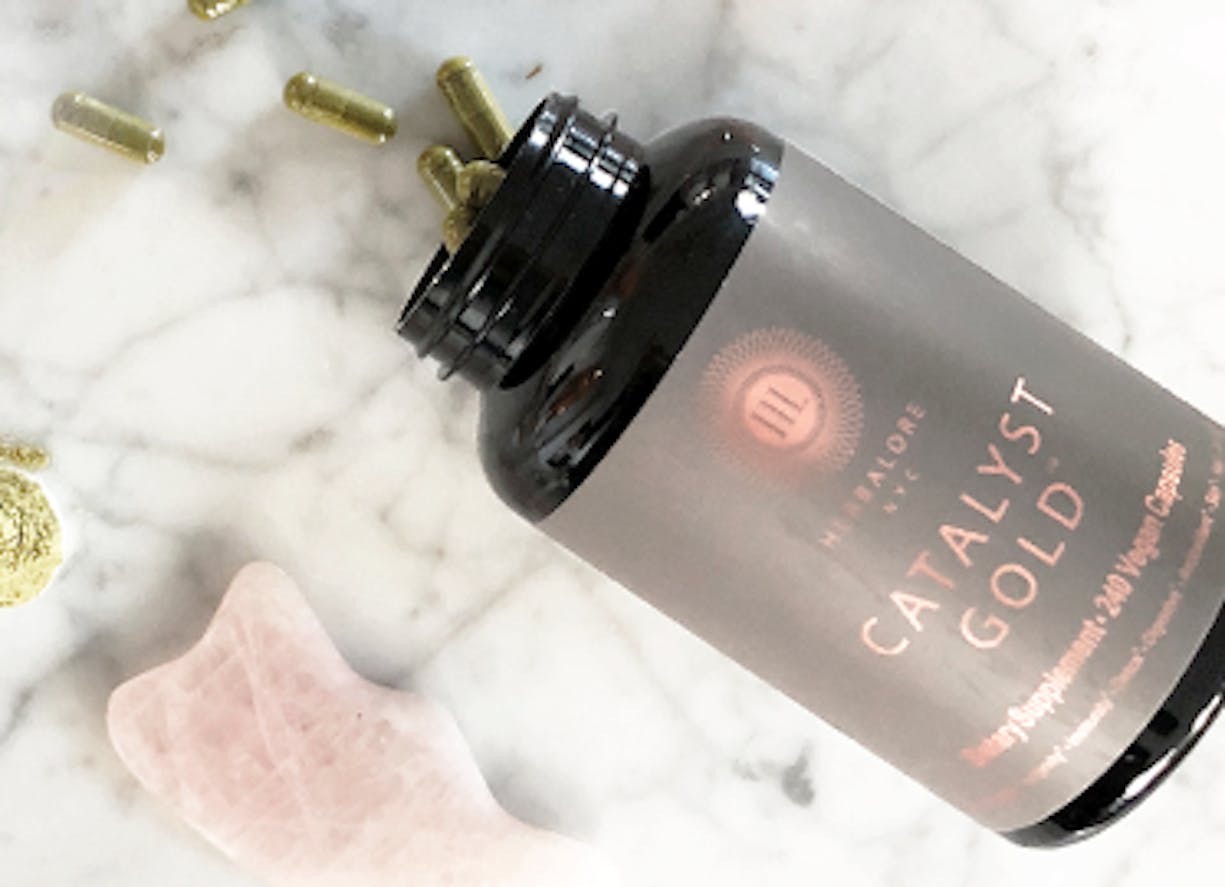 The supplement that's changed my skin!" - Stephanie Gee
Super Elixir
Containing a gorgeous blend of 45 key ingredients including bio-available alkalizing greens, Chinese herbs, digestive enzymes is the Super Elixir from WelleCo. This superpower is designed to support your healthy nutrition at a cellular level and optimize the functioning of all 11 systems of the human body; the digestive, endocrine (hormonal), integumentary (hair, skin and nails), circulatory and nervous system.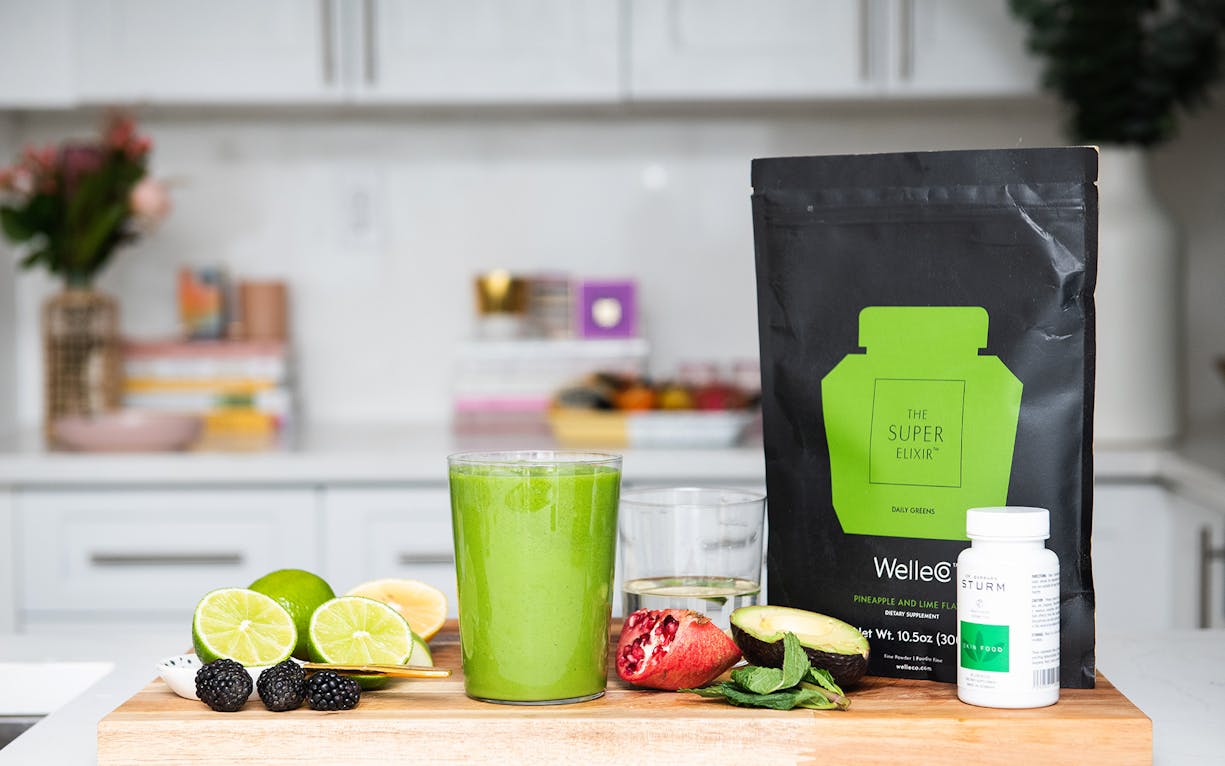 I take my Super Elixir daily with an extra squeeze of lemon. Knowing I've had my morning greens, superfoods and vitamins makes me feel more prepared for my day. I love that all 45 ingredients harmonize together in one drink to help my mind and body feel good." - Natalie Gee
Wellbel
Backed by science and designed by Doctor Dan, Wellbel provides the right essential vitamins, minerals and phytonutrients which equally support hair, skin, and nail health from the inside out. Honing in on the perfect dosage, Wellbel focuses on effective, pure, clinically validated ingredients that work, including biotin, silica, folic acid + B12. It's simple! Take 3 capsules together once a day with or without food in the morning or at night. Whatever suits your schedule!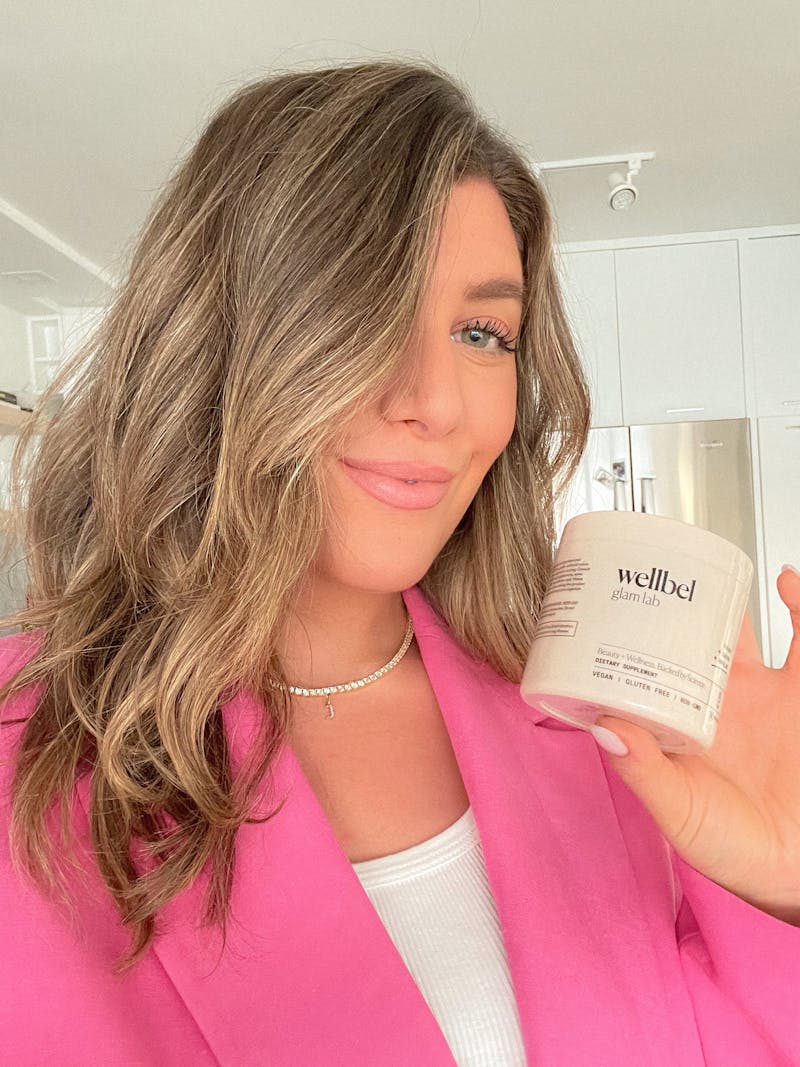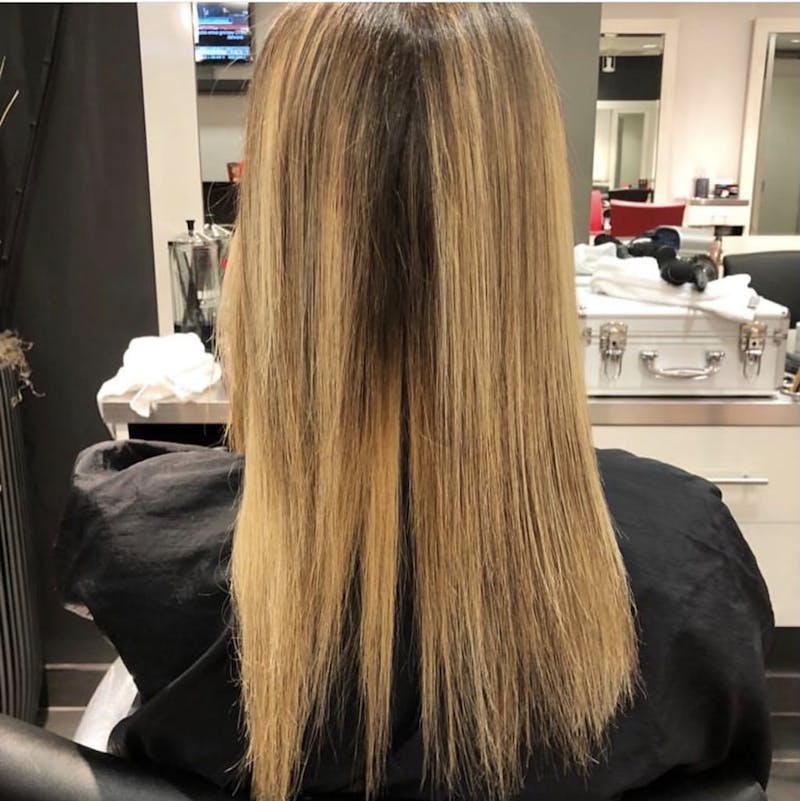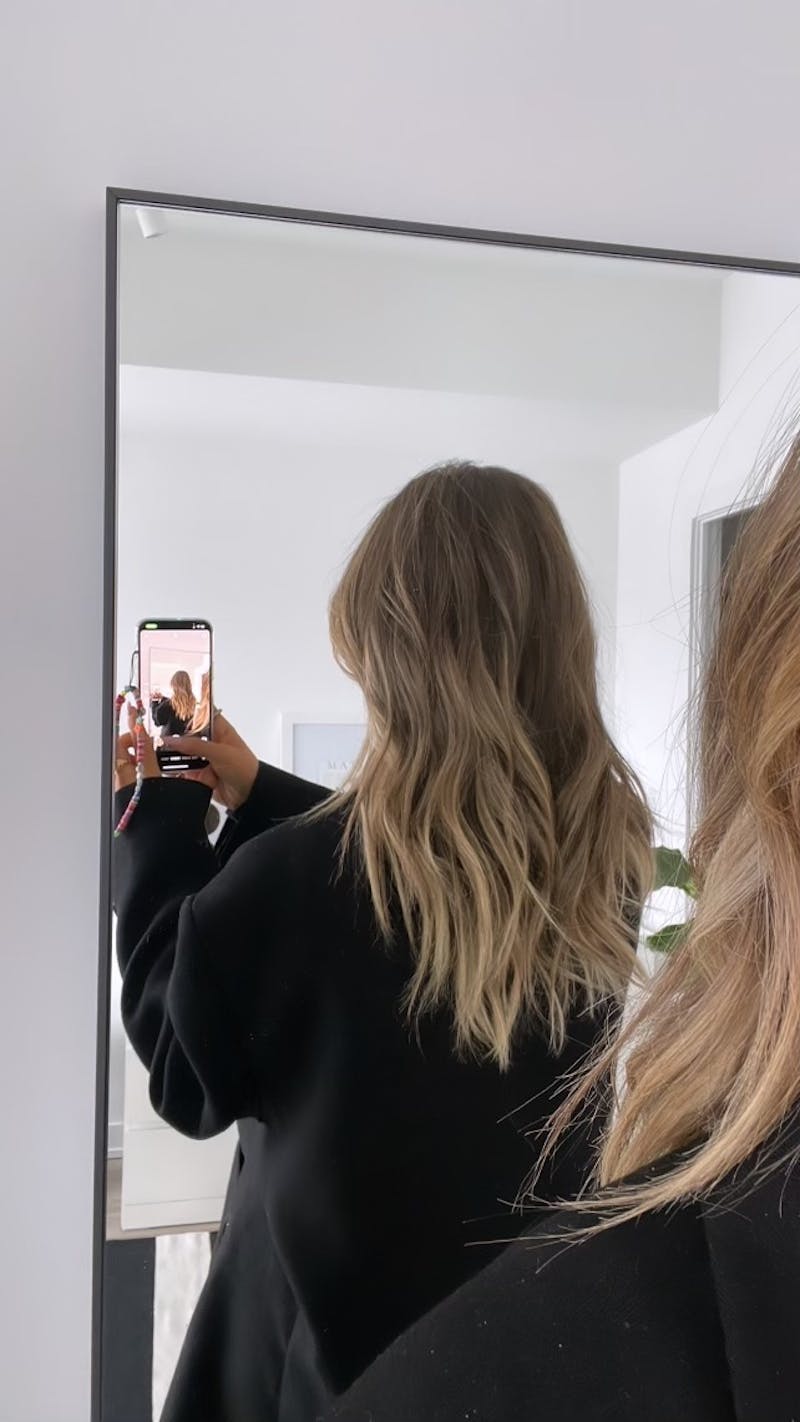 I would never believed I would feel so confident with my own hair! After wearing extensions for years, I didn't think my hair had potential to grow. Not only has it grown significantly in length, my hair is stronger and healthier than ever." - Stephanie Gee
Holi(Mane)
Combining two daily powerhouse super foods: marine collagen and pearl powder is Holi(Mane) and it's made with over 30 trace minerals, including silica, magnesium, calcium and potassium that support optimal hair, skin and nail health. The odourless and nearly tasteless formulation can be added to any beverage you choose like your morning coffee, smoothie, and water but also sauces and dressings, too.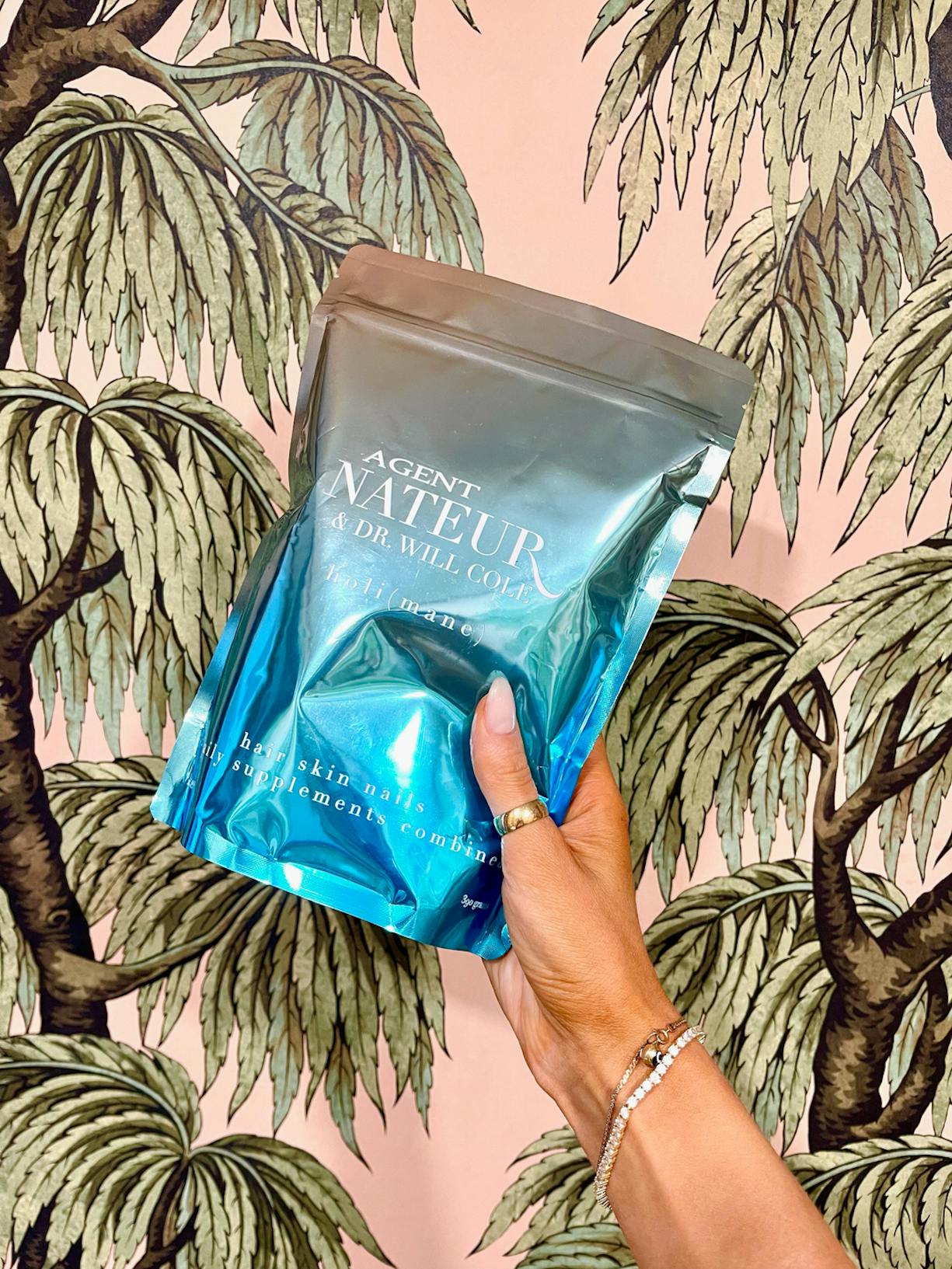 Holi Mane is like Hyaluronic Acid for the hair. It hydrates, strengthens and gives the hair a natural shine. It makes the hair healthier and more beautiful! It's a must in my morning coffee." - Stephanie Gee
Shop more wellness supplements
SIGN UP FOR FREE TO CONTINUE READING
Get free access to our Beauty Edit and emails with exclusive content