Press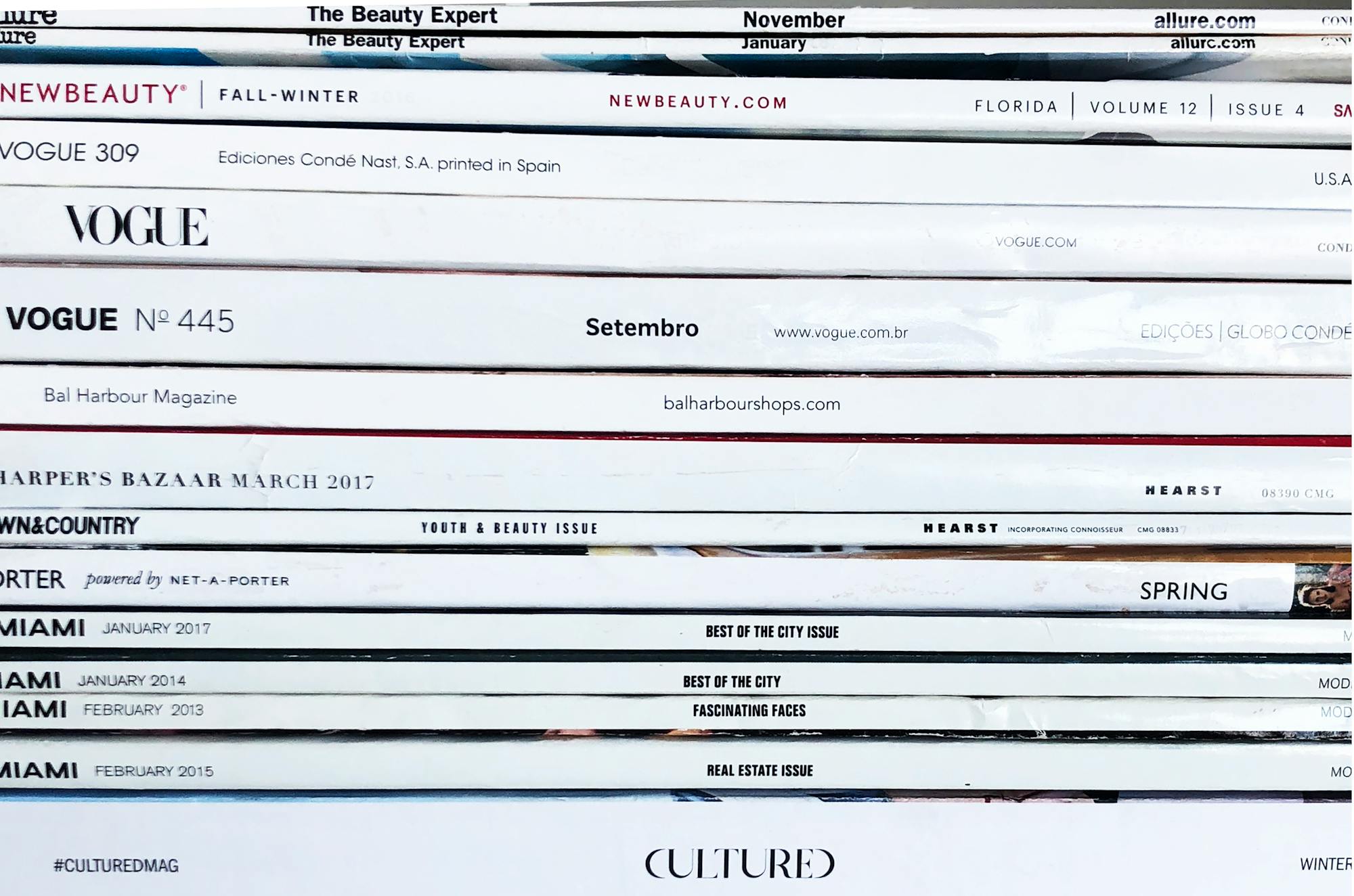 Into The Gloss
"It has the heft of a foundation, but the coverage of a tint—so pores disappear and a perfect canvas emerges, but not so much that you've got to spend the next 15 minutes blending and resculpting your face with three different shades. I like to buff it out all over my face with a medium-sized flat top kabuki brush. It's the perfect level of coverage before adding concealer or blush or highlighter (sometimes I find adding certain complexion products to bare skin without a base layer can look a little strange). Ashley and I literally cannot stop talking about it."
—Emily Ferber
It has the heft of a foundation, but the coverage of a tint—so pores disappear and a perfect canvas emerges..." - Emily Ferber, INTO THE GLOSS
The Cut
Miriam Gee describes her skin-care routine the same way she does her career: a result of years of hard work, dedication, and commitment. One of the four forces behind Gee Beauty, an online beauty retailer with studios in Toronto and Miami that she helms with her three daughters (Celene, Natalie, and Stephanie), Gee initially started out in the beauty industry as a makeup artist....
Byrdie Beauty
"Gee Beauty's version totally blew me away with the formulation and no-makeup effect. The oil-free formula feels super hydrating and melts right into the skin—I apply one to two pumps using my fingers. It smooths out some redness I have around my nose and makes my pores look much less visible. The finish isn't too shiny or too matte—it's more of a velvet effect, and I've traded in my normal light-coverage foundation for this instead..."
-Faith Xue, editorial director, creative
Into The Gloss
"Don't leave without paying a visit to Gee Beauty. Founded by three sisters and their makeup artist mom, it's the East Coast's answer to Striiike. The skincare mecca includes products from Shani Darden and Melanie Simon, as well as a full menu of beauty services. Get a brow shaping and lash tint, and try not to buy everything in the store."
- Ali Oshinky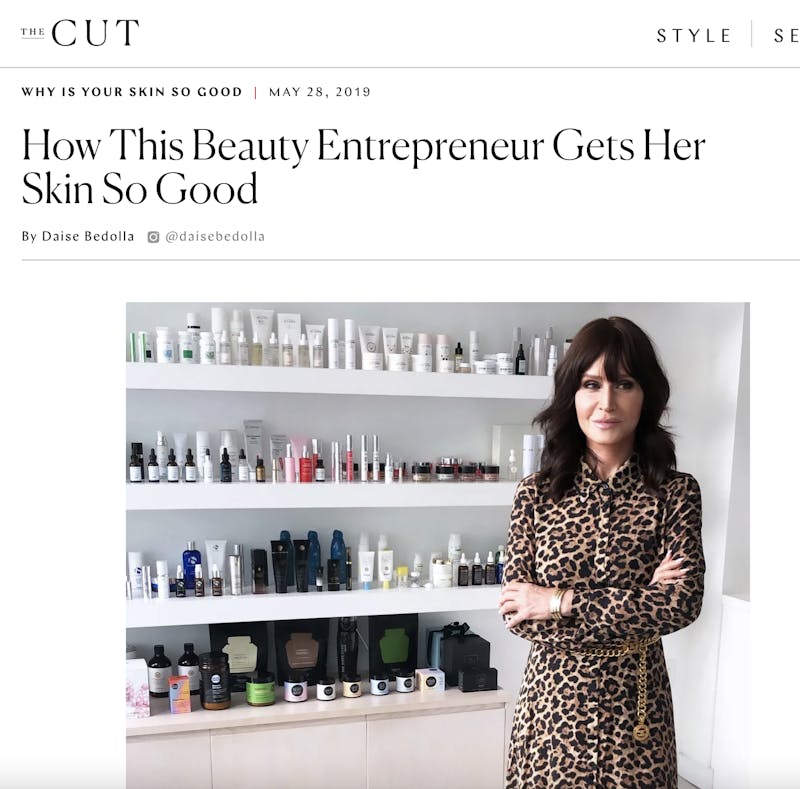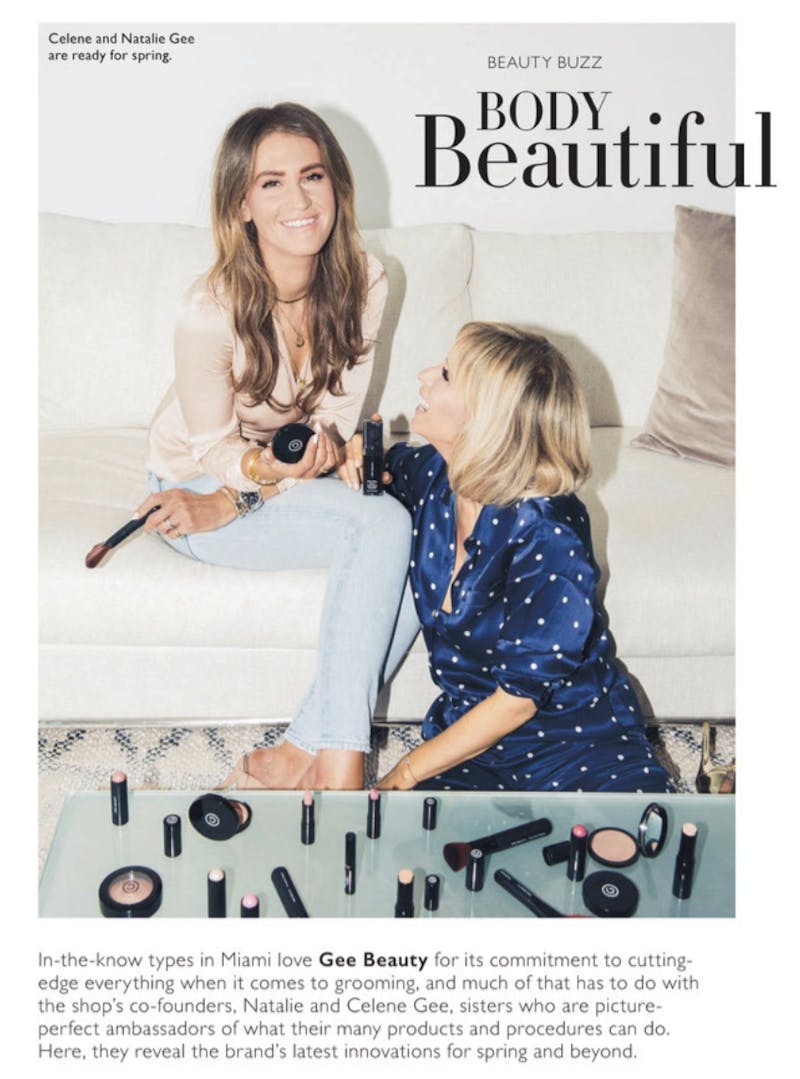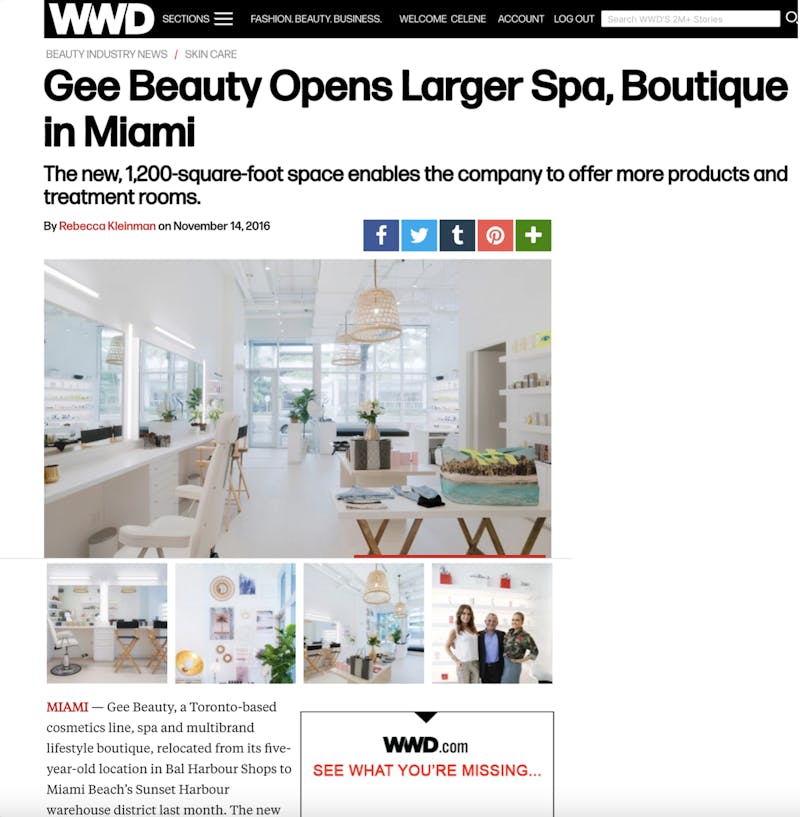 The Zoe Report
"Sculpting my face with contouring? Nope, not gonna do that. Faking a summer glow with a casual swirl of bronzer is more my thing, and this one from Gee Beauty is fool-proof."
- Jessica L. Yarbrough
Miami Magazine
"In-the-know types in Miami love Gee Beauty for its commitment to cutting-edge everything when it comes to grooming, and much of that has to do with the shop's co-founders, Natalie & Celene Gee, sisters who are picture-perfect ambassadors of what their many products & procedures can do. Here, they reveal the brands latest innovations..."
The Kit
"This power-packed treatment, held in Gee's newly renovated bright white Rosedale space, features a parade of high-tech devices so you get the most bang for your precious time...My skin was seriously smooth, bright and plumped, with no redness from extractions. And after a complimentary light makeup touch-up, I went straight to work feeling glowy yet put together."
-Rani Sheen, executive editor
Grazia
"As a highly sought-after Miami-based beauty expert and brow artist, Natalie works with her clients to define and enhance their individual and natural beauty. She understood the strong demand for "beauty-on-the-go" and cultivated her experience to create the signature Gee Beauty brand of cosmetics, a full range of modern, multi-tasking makeup with best-selling face and brow products designed to emphasize one's unique and natural beauty. She offers the product range and effective treatments at her two studio locations in Miami and Toronto."
FORBES
"With over two decades of beauty business, this mother-daughters founded brand understands the needs of women at every age. "The Gee Beauty makeup brand is an edit of everyday makeup essentials that speak to real women - our (beauty product) range has been formulated with this innate influence," explains Co-Founder Miriam Gee. The multi-generational makeup adapts to your skin and lifestyle with recommendations that include thisHi(Eye)Light Kitwhich includes tools to brighten and contour eyes; and this perfect on-the-go glamIn The Car Kitwith clear clutch that includes gel lip liner, lip gloss, contour/blending brush, bronzing powder, foundation stick, and more."
-Tiffany Leigh
READ MORE
Marie Claire
"I like to be as glowy as humanly possible without looking greasy—it's my beauty ethos if you will. In addition to dewy foundation and cream blush, I've recently decided to add this liquid highlighter into my routine. It's a gold, slightly rose tone, with the subtlest sparkle and a shimmery finish. I'm not shy with the application—I put a thin layer under my foundation, dab some extra on the high points on my cheeks, and if I'm feeling extra wild and crazy, will even swipe a bit on my eyelids. It has a gorgeous luminosity and feels super hydrating; it's a new staple."
-Samantha Holender
READ MORE

New Beauty
"If you've ever been to Gee Studios in Miami or Toronto, you know of the Gee sisters—Celine, Natalie and Stephanie—and their mother Miriam, and what they've created. If you aren't familiar, this beautiful family has launched its own brand after providing treatments and product recommendations for clients over many years."
-Brittany Burhop
READ MORE