A good night's sleep is integral to overall good health, wellness & natural beauty.
Miriam Gee is sharing her tips, best practices & favorite products for her best night's sleep.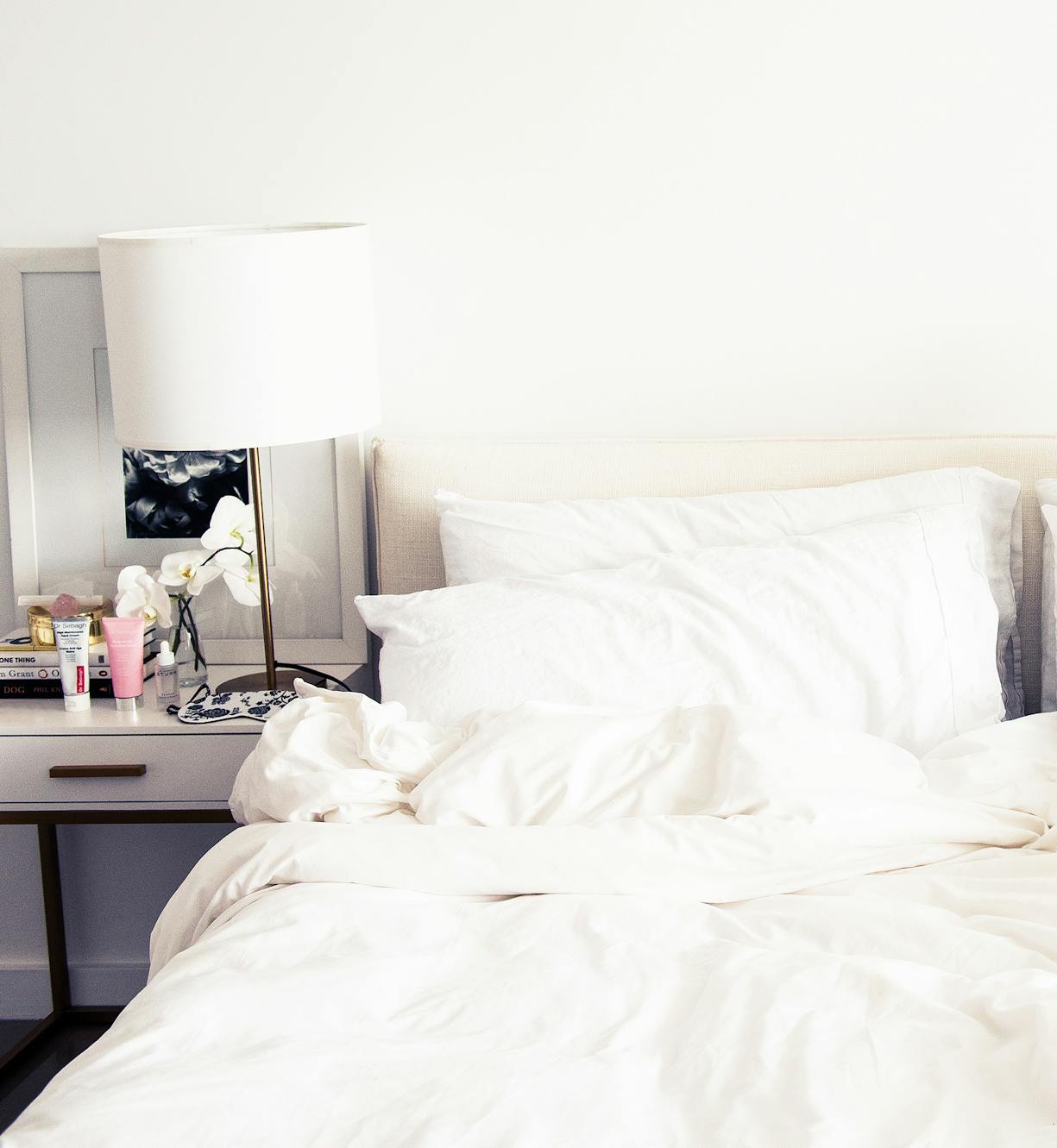 Create a bedtime routine to help signal your body its time to unwind: take a bath or shower, stretch your body, drink a calming or herbal tea, read or try some deep breathing with an essential oil on your wrists. Once you do it consistently for a few nights, you'll notice a difference and be hooked on these habits.
Set The Tone
My nighttime calming tea with a little added honey sets the tone and brings a nice calmness to my evening. Something else that helps me relax is using my gua sha. Not only do I notice instant results, but the massaging is so soothing."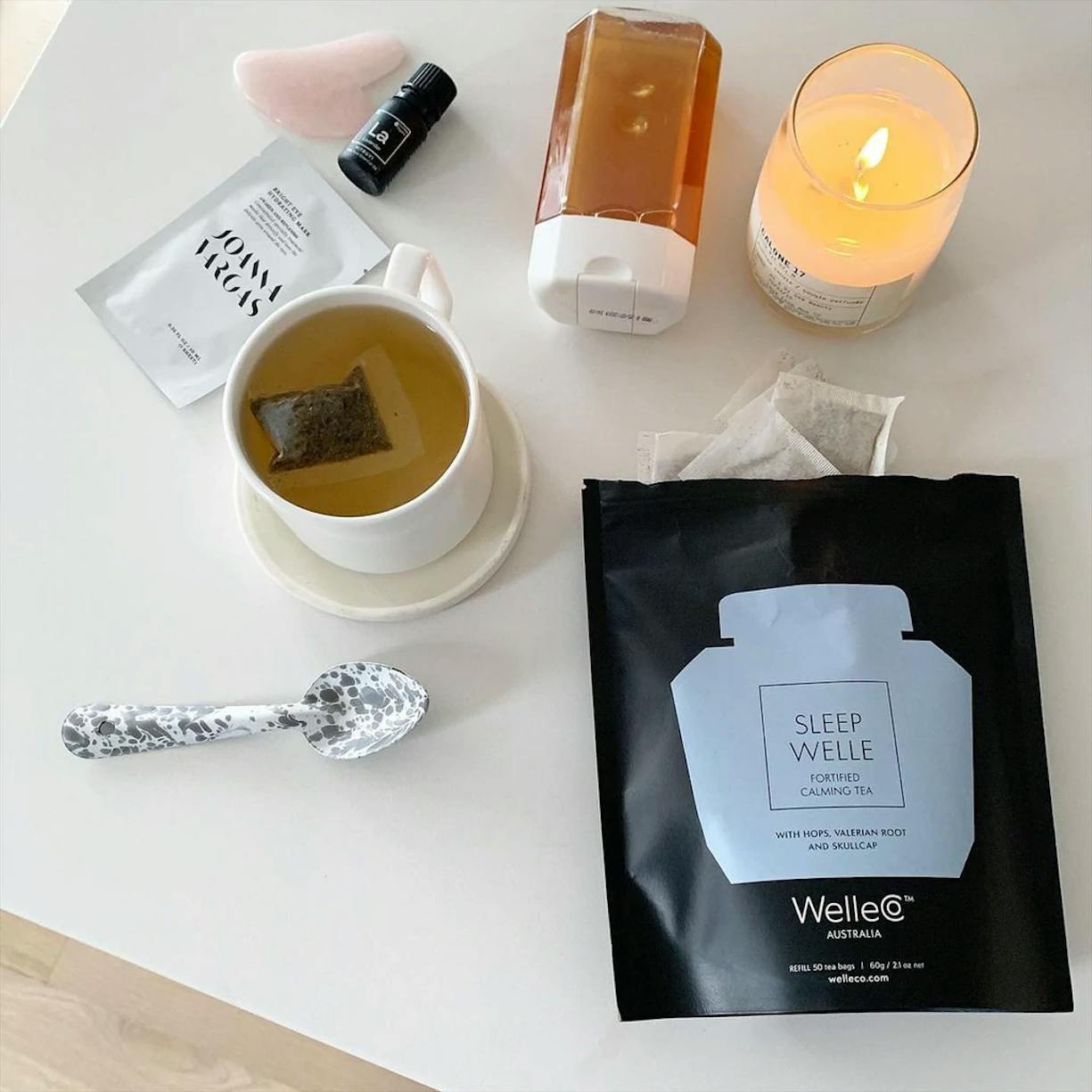 Find Joy
Find the joy in even the small things like having a cup of tea, applying lip balm, or putting on a robe. Whatever it is that you do, make it joyful even if it's 5 minutes. Doing something for yourself and your skin makes a difference."
Evening Essentials
Here are the products that really help me wind down after a busy day. If my mind is racing, I take the Calm capsules from Arrae that help to naturally take the edge off. You can never go wrong with a cup of warm tea, either.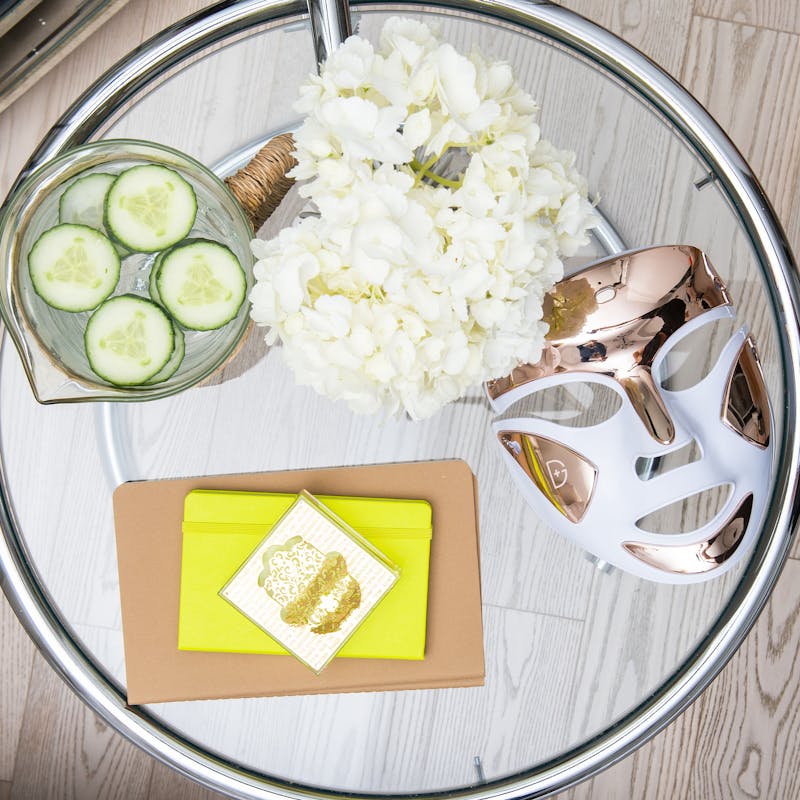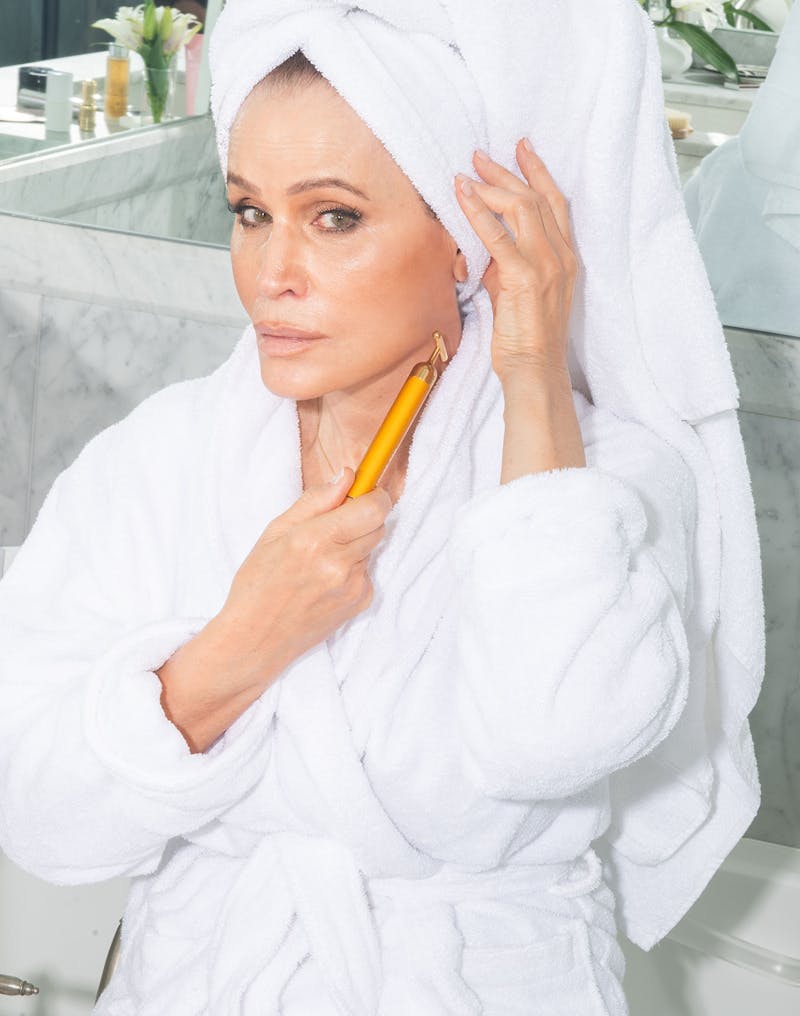 Always On The Night Stand
These are the products I always keep within reach on my nightstand. Lip balm and hand cream are a must but sometimes I love an extra dab of Rose De Vie Serum before I close my eyes. The rose scent is so relaxing.
Watch Miriam's calming evening rituals routine
SIGN UP FOR FREE TO CONTINUE READING
Get free access to our Beauty Edit and emails with exclusive content