Just give it 10 minutes.
With any new wellness practice or health and beauty regimen we're interested in trying, sometimes it can feel overwhelming to figure out how to start.
I used to think if I didn't get a full hour's workout in, then it didn't count as real exercise, and that I couldn't really integrate movement into my day - it had to be a separated, divided-out time. However, I've learnt that sometimes 10 minutes is all you need because movement is movement and it's all about bringing something in, vs. taking something out.
Today I'm sharing all the ways I bring movement into my daily life and how I get inspired.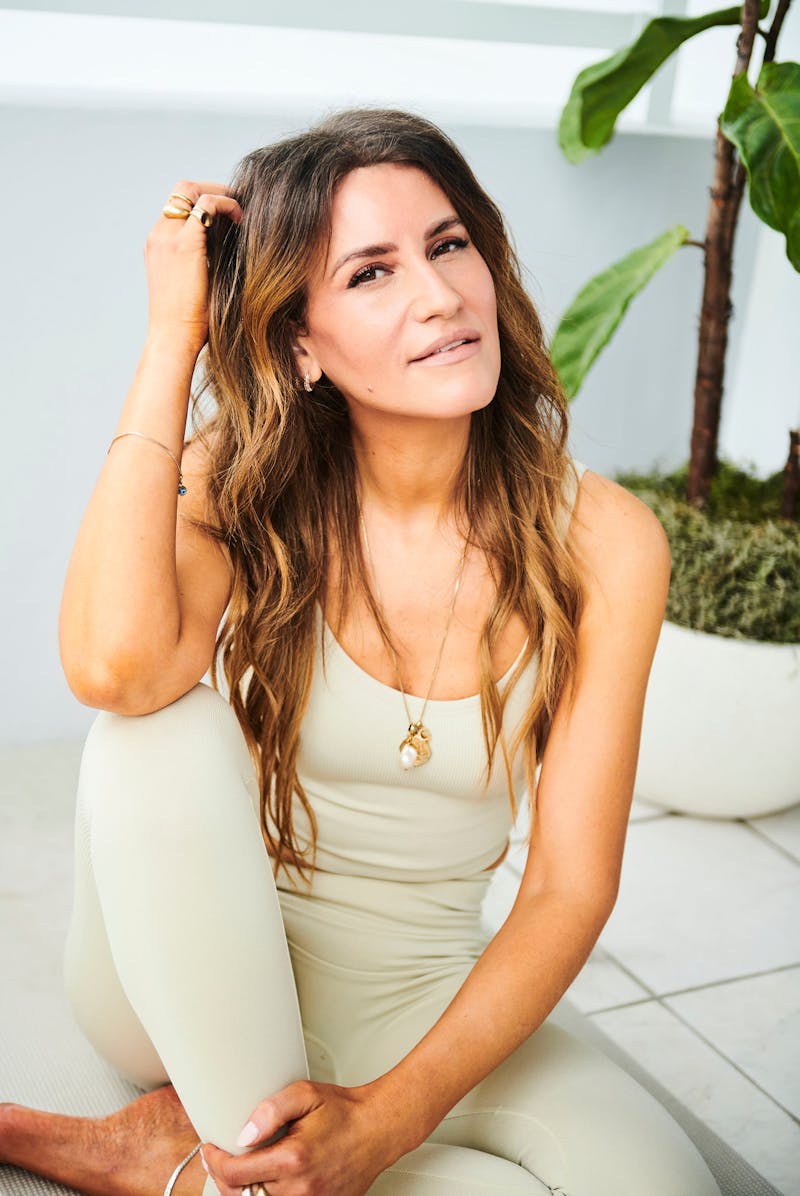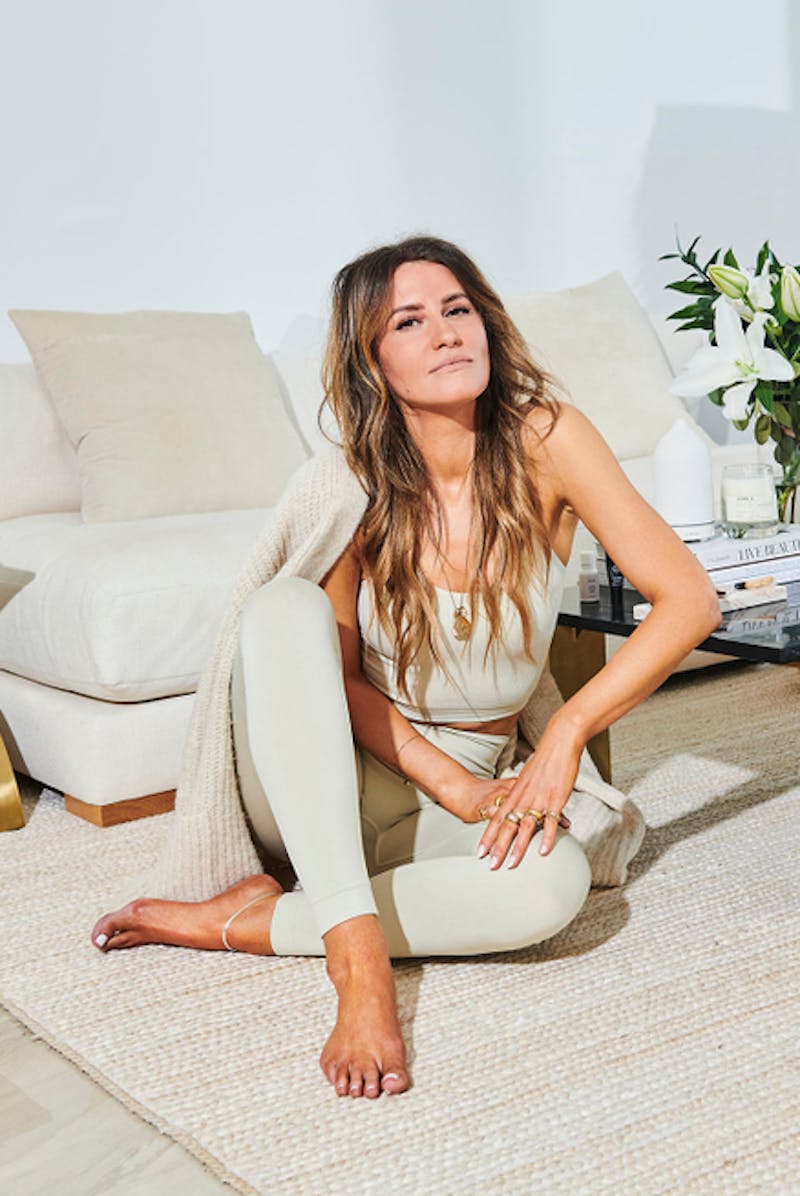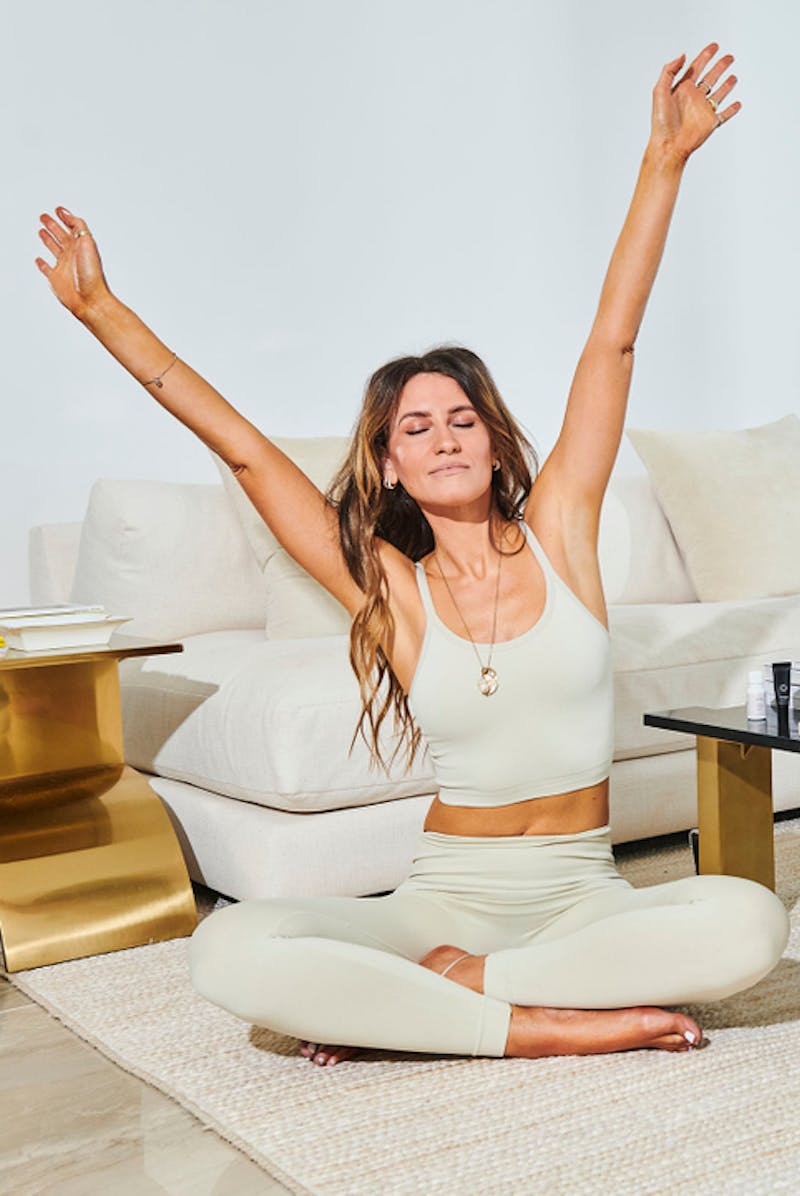 How I bring more movement into my day:
Keep Sneakers Close:
I usually bring running shoes with me in the morning and leave them in my car and when I find myself free for 20 or 30 minutes, I'll go on a quick walk. Having my sneakers close makes me feel more motivated to put them on and go.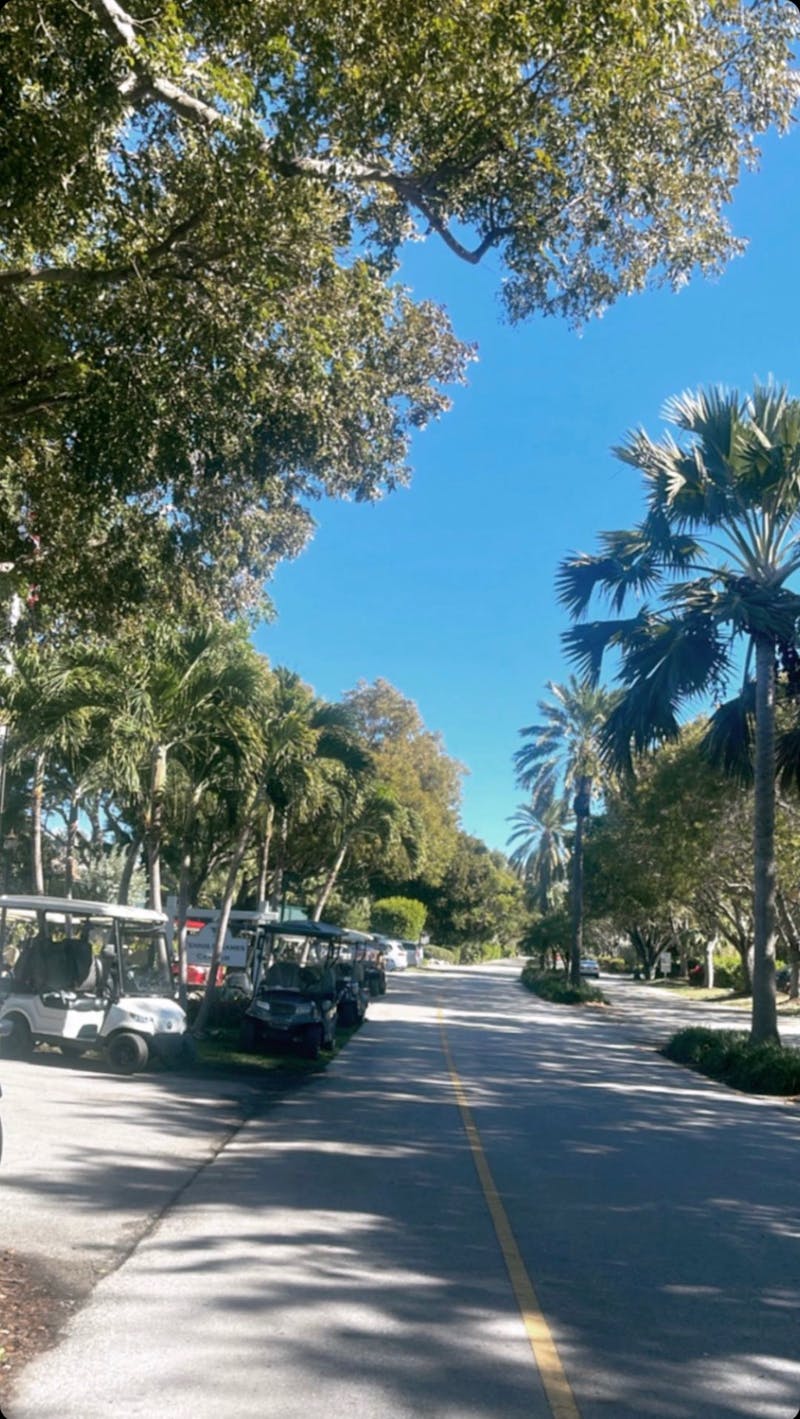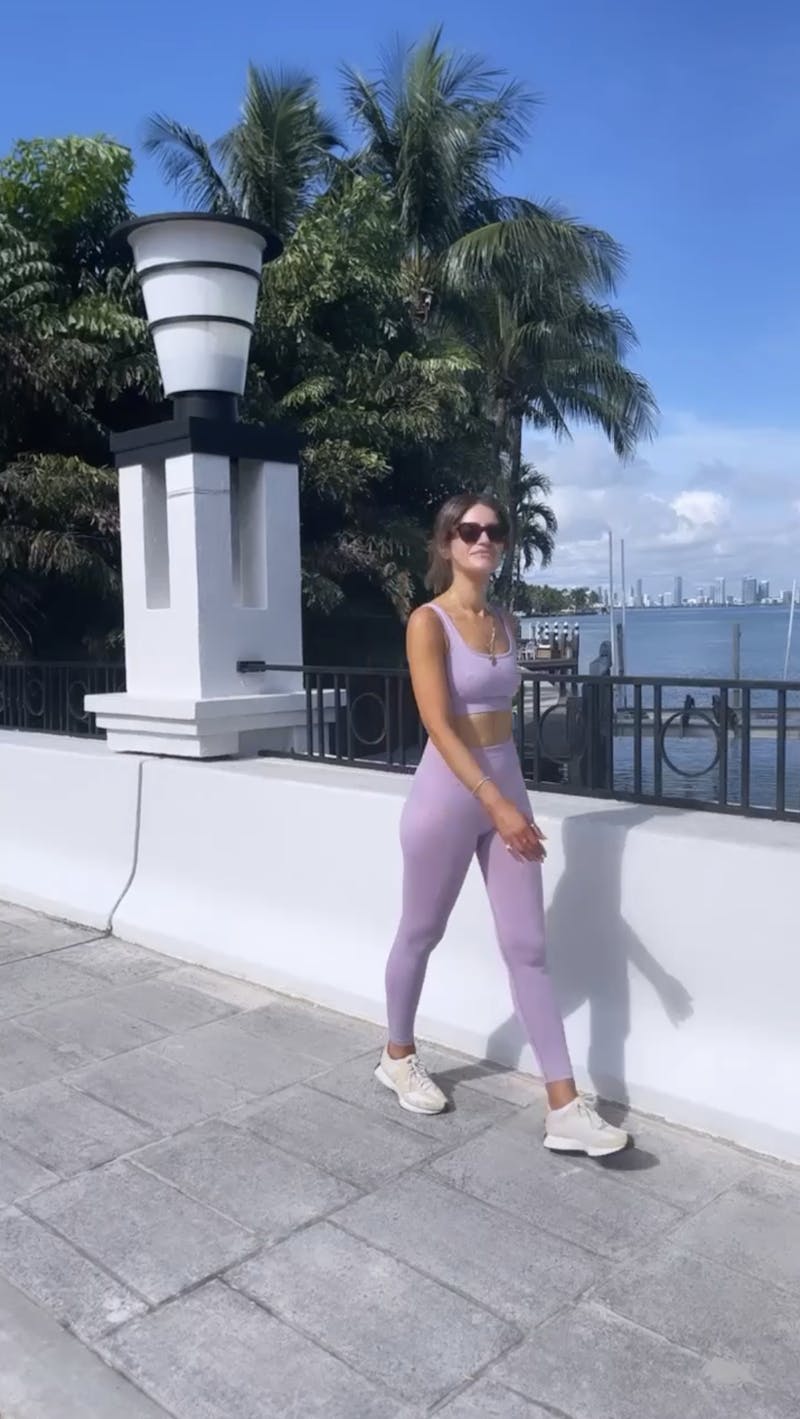 Walking is one of the best ways to clear your lymphatic system as it boosts circulation, and improves your mood + sleep. Plus it even aids in digestion and reduces stress levels.
Using tools like a dry brush or paddle also helps aid in lymphatic drainage. Shop my faves below and use code 'SG10' for 10% off your purchase!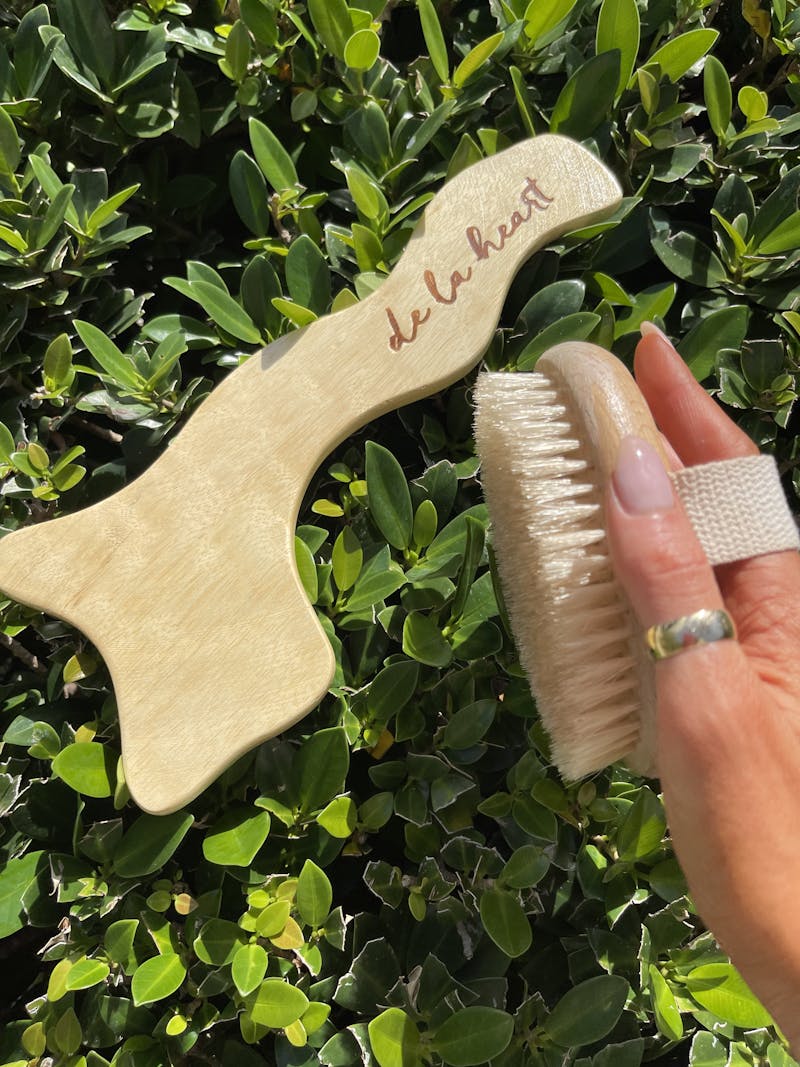 Rock your athleisure!
Make activewear a part of your style! Throw on a blazer over your workout set, and style with trendy sneakers. My fave blazer is the Anine Bing Quinn Blazer from 6 by Gee Beauty. Trust me, the more you wear your athleisure, the more comfortable you'll feel. Plus getting dressed is sometimes half the battle and when you're already dressed for a workout or walk, you'll be more likely to follow through. I love the activewear selection at 6 by Gee Beauty and I can likely be found wearing this set from Amazon or pieces from Set Active.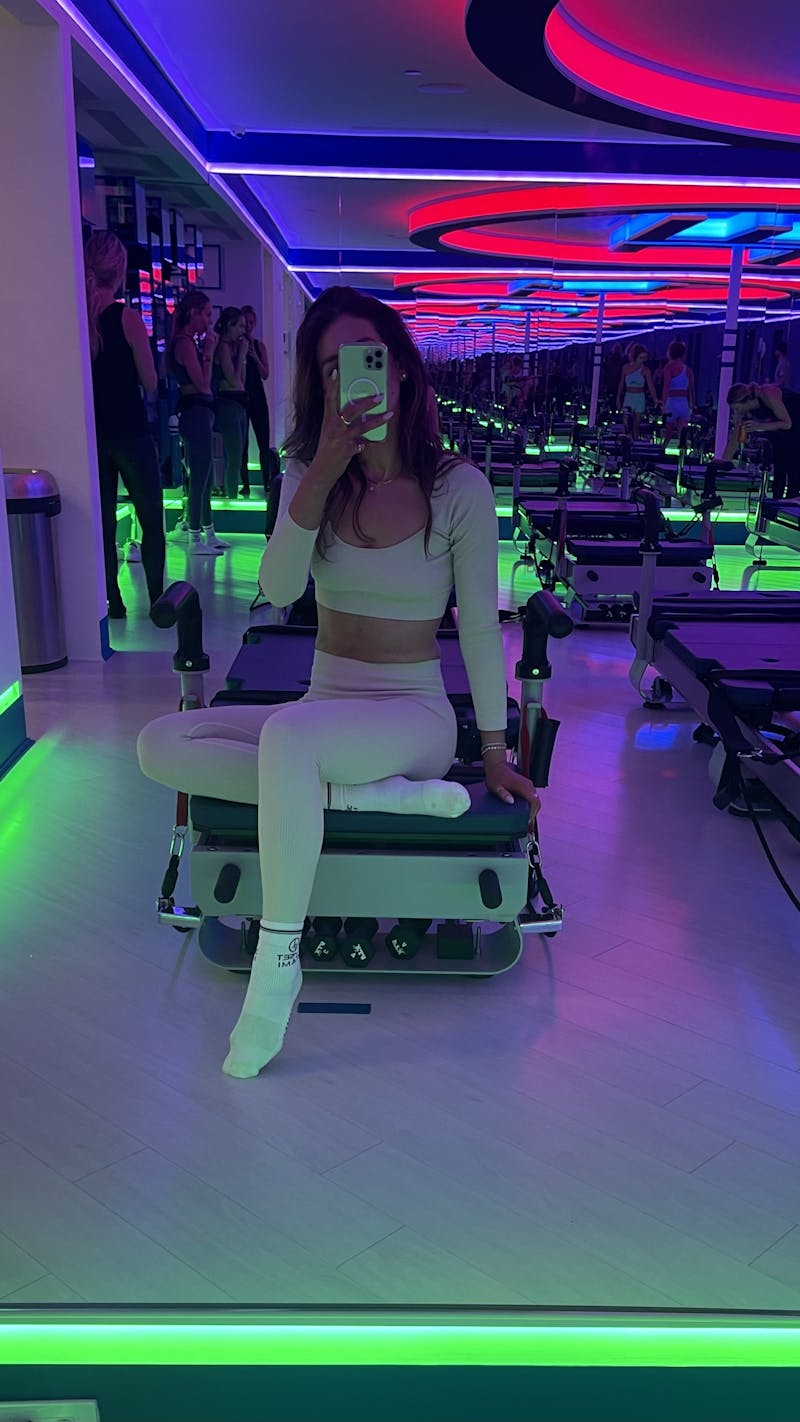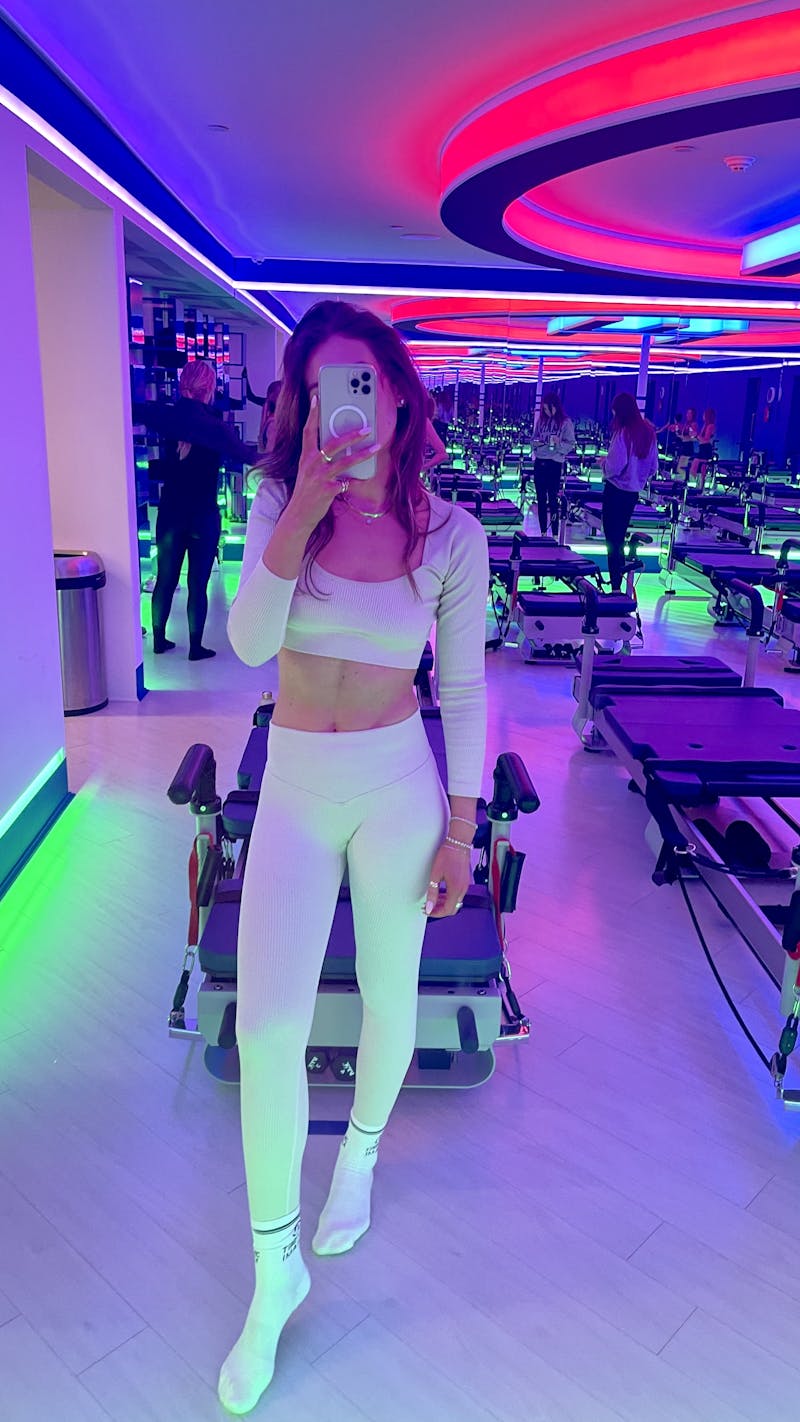 Every step counts!
It's all about how you get in your daily movement and the small details can often have the biggest impact. Taking the stairs instead of the elevator is a great way to get moving. Once you start you'll always think of it when you see an elevator and soon it'll be second nature. Another trick in my book is to park far away from the door to where I'm going. Not only will you likely always find parking but it's a way to honor myself and help me meet my goals.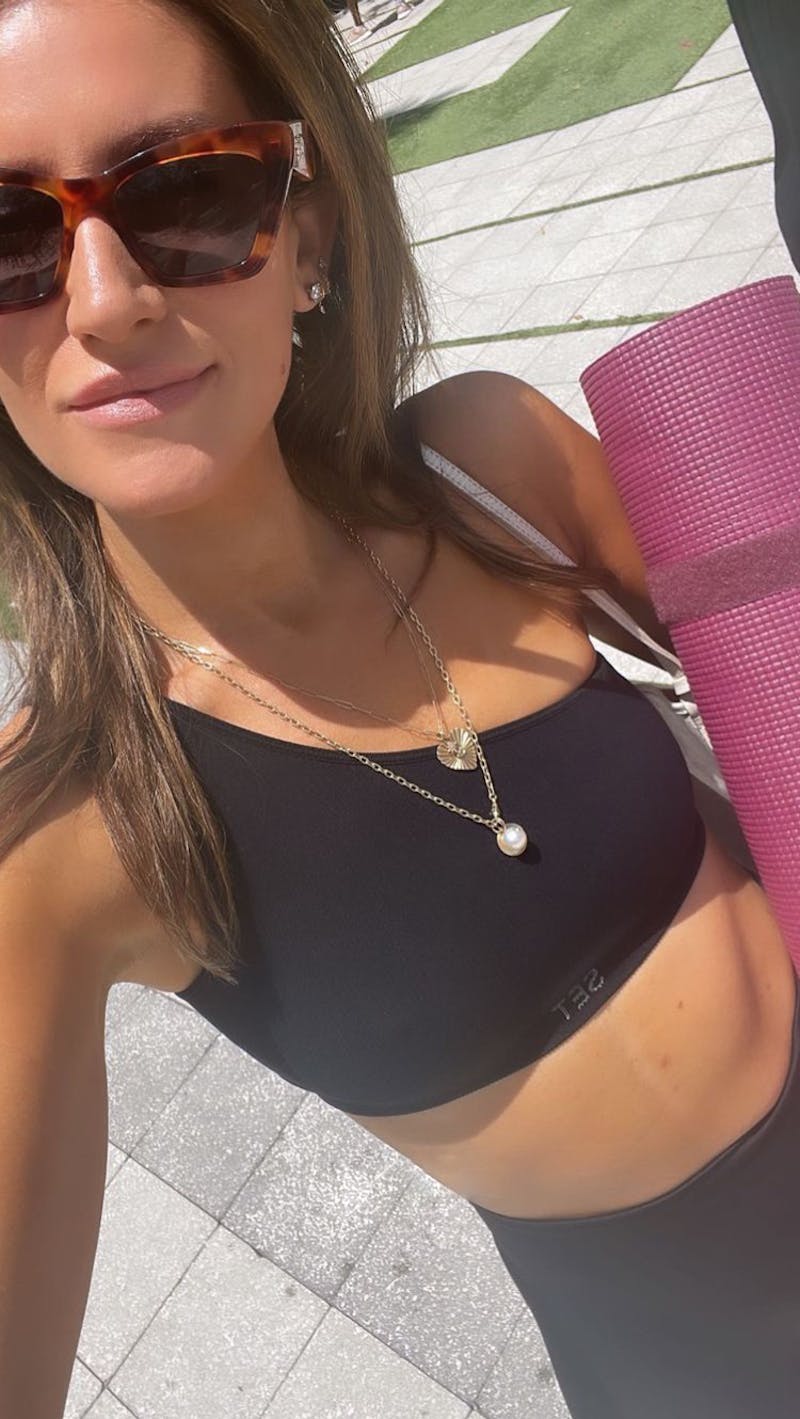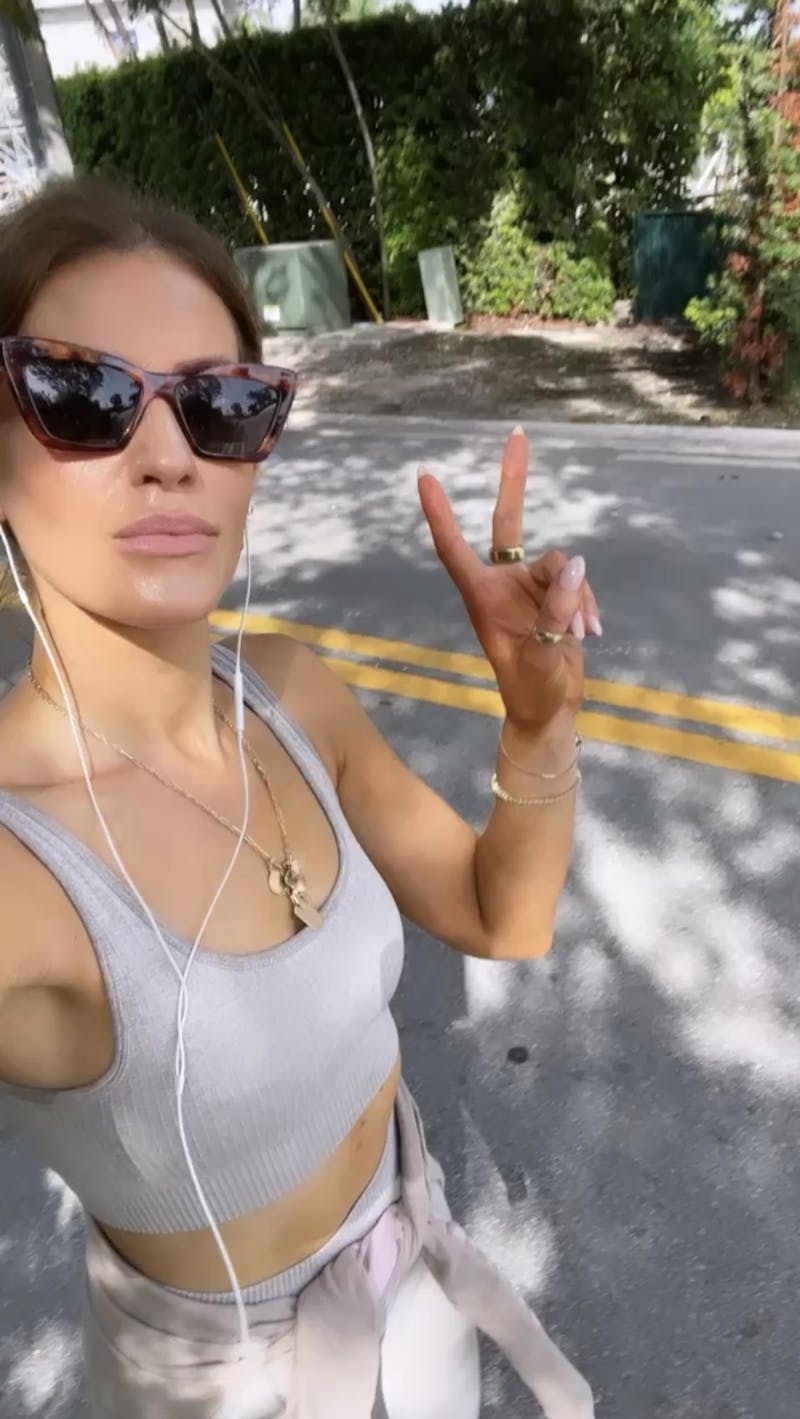 Try something new!
I recently took up tennis after months of being curious to try but nervous I wouldn't be good at it. Spoiler alert — it's the most energizing and I don't think I could love it more. Pushing myself out of my comfort zone is a feat in and of itself but actually enjoying it and getting a great sweat is an added bonus. I've met some incredible women and it's become the highlight of my week.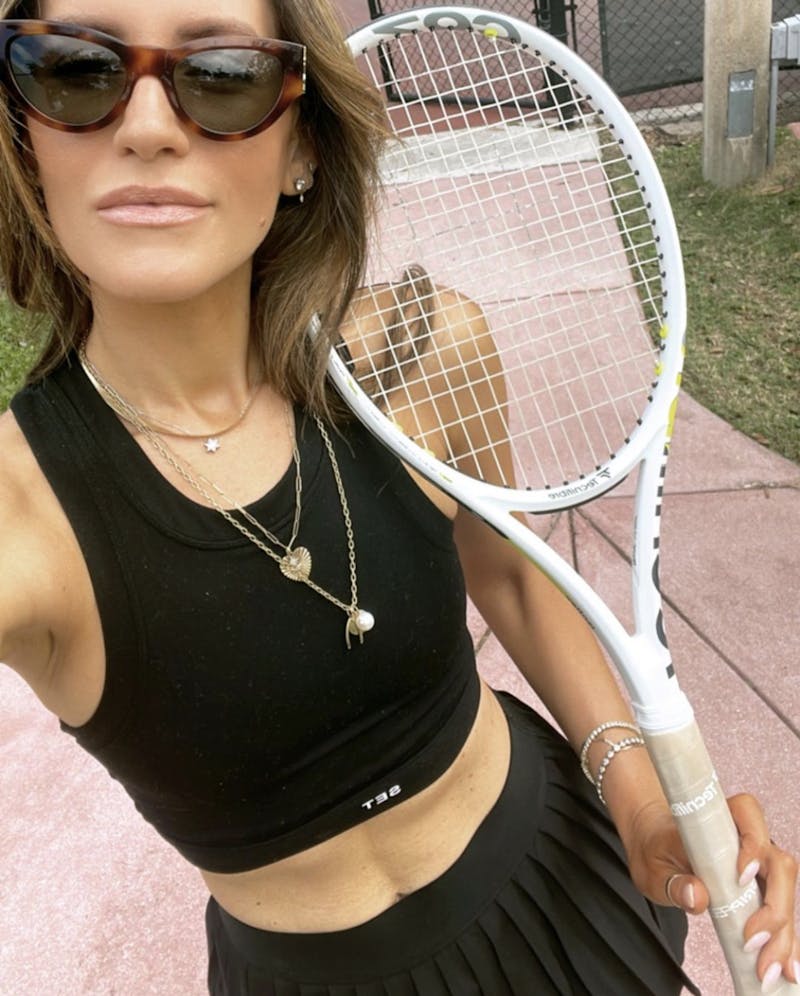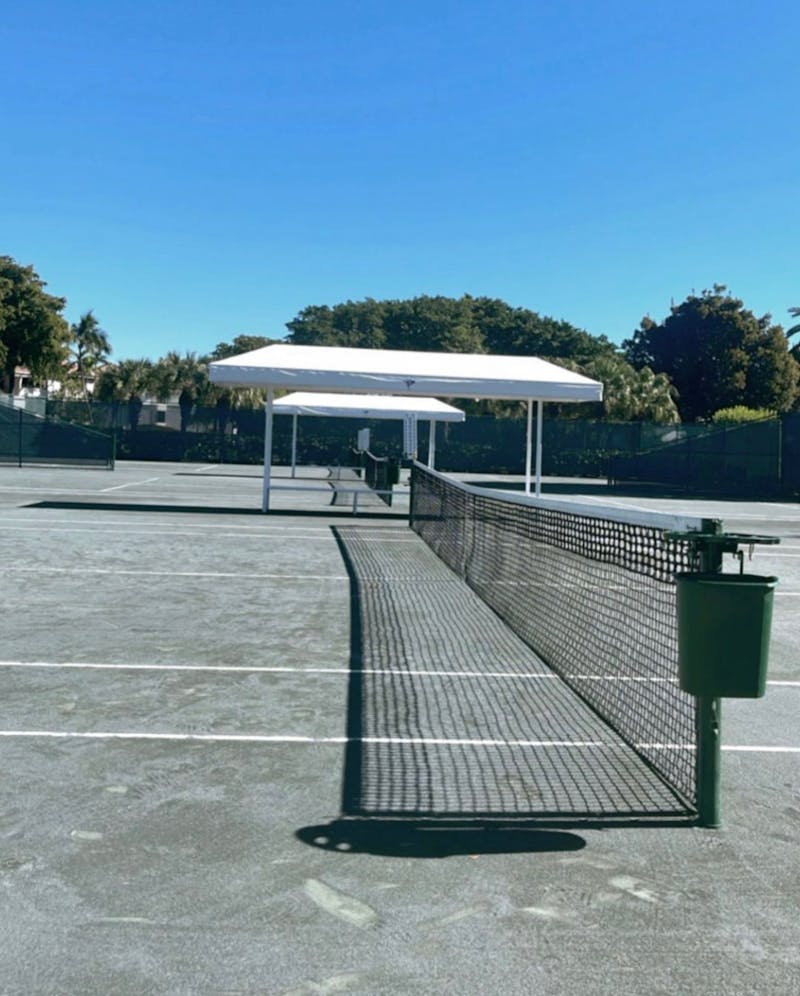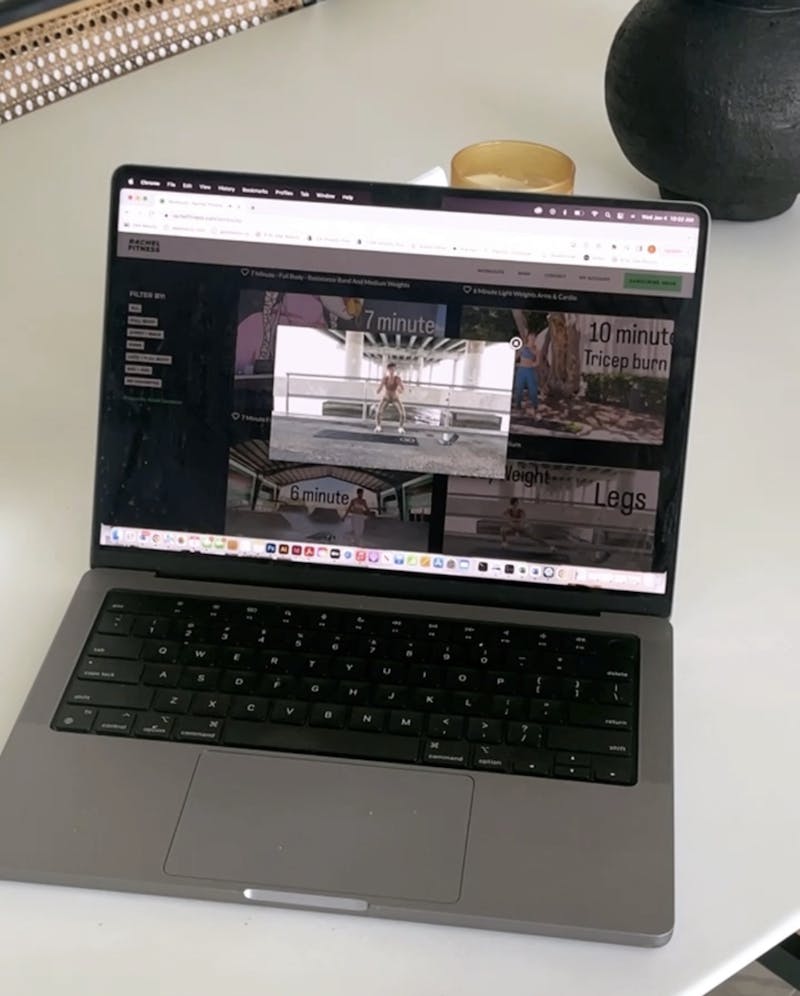 When I'm not living out my Serena Williams fantasy on the court, my go-to workout classes are Jetset Pilates and Barry's Bootcamp. Plus for a quick 30-minute at-home sweat, Rachel Fitness is the way to go, the 7 Minute Legs is always in my rotation!
I am obsessed with this 7-minute lower-body workout from @rachelfitness - I literally do it while my eggs are boiling and I'm wearing my under-eye patches!" - Celene Gee
Next month marks the return of Gee Beauty Wellness Week: 
A more well-balanced lifestyle can often run away from us, so all week long we're getting inspired with our favorite + most effective wellness practices + top tips for keeping some balance.
It'll be 5 days of wellness-focused content, experiences, new ingestible-beauty launches - including your most requested digestive supplement - and interactive workouts from @RachelFitness.
You won't want to miss it! Sign up to the #GeeList to be the first to know!
Let's get moving!
xx Celene
SIGN UP FOR FREE TO CONTINUE READING
Get free access to our Beauty Edit and emails with exclusive content